11 Campfire Recipes You Must Try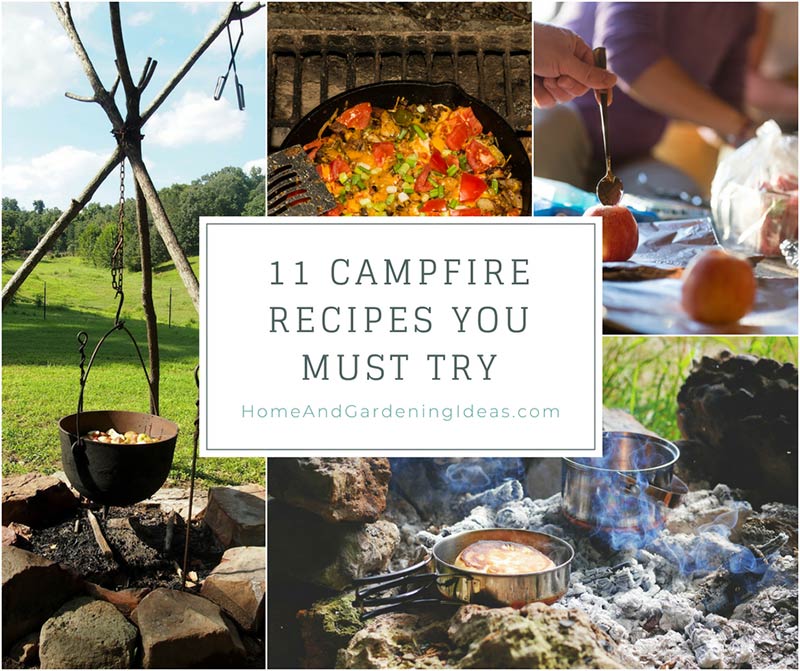 Are you in love with s'mores? Toasted marshmallows happen to be one of the most delicious flavors. Strawberries are bursting with flavors as well, so this is just an explosion of flavor and sweetness in your mouth.
You need 24 strawberries and marshmallow fluff. That is it! All you have to do is put the strawberries on a skewer, and melt the marshmallow fluff into an easier texture. Spread the fluff over the marshmallows and heat over the fire. This recipe would also be great for bonfires with friends or summertime picnics.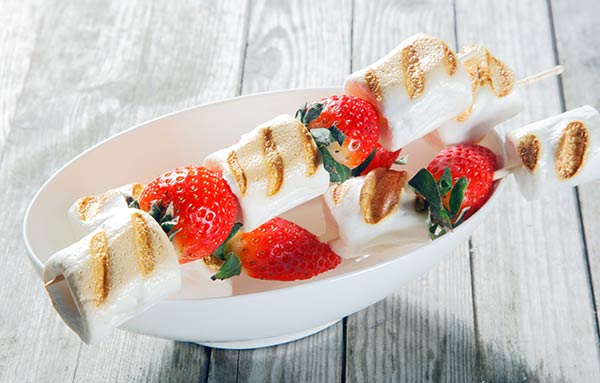 Campfire baked apples is an easy recipe to try when you are on a camping trip, or you can make them at home as a treat. Carve out the core of an apple, such as Gala or Granny Smith. You don't want to break them open so be careful! Brush the inside of the apples with lemon juice.
Then, you make a mixture with cranberries, raisins, walnuts, cinnamon, nutmeg, and butter. However, you can always change up the filling if this doesn't suit you! Place a piece of butter on top of each apple, then wrap each in a piece of foil. This recipe is easy, filling, and kid-friendly!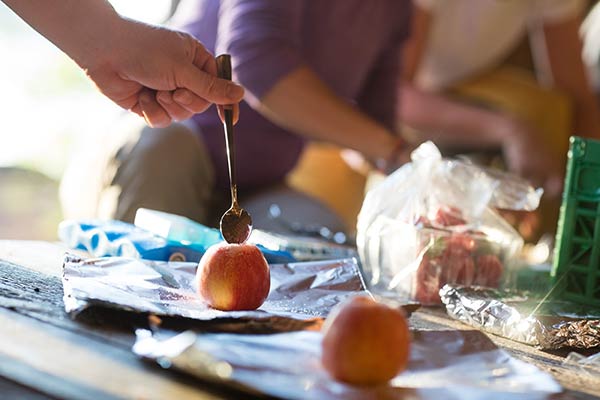 Yes, you read that correctly – 3 ingredients. We all love recipes that don't require you to purchase a dozen new items from the store. You know, the recipe that needs a strange herb that costs $7 and you'll never use it again.
This recipe isn't like that. All you need is two cans pie of blackberry pie filling, one can of ginger ale (ideally their new blackberry flavored one), and one dry white cake mix. You want to mix everything in a cast iron Dutch oven. Cover the pot and bake the cobbler for around 20 minutes. It should be golden brown. Scoop it out and enjoy this delicious – and simple – dessert.
Everyone loves nachos! They're the perfect snack foods, and you don't have to forego a plate of nachos because you are camping. The recipe is versatile because you can change out the veggies for different ones. You can use different types of chips. Instead of ground beef, you could use sausage, chicken or crab. The options are endless!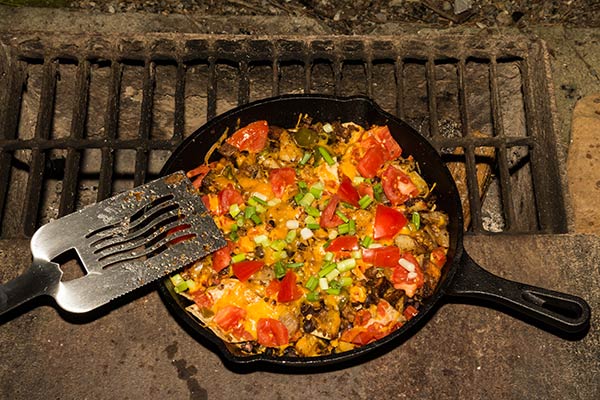 Everyone loves French fries! They are the best side dish for nearly any meal. These garlic French fires are easy to make. Put the frozen French fries into the middle of a square of aluminum foil. Spread olive oil and salt on top. Then, add minced garlic, shredded cheese, and green onions.
Fold and place the foil on top of the campfire. Let it cook for 15 to 20 minutes!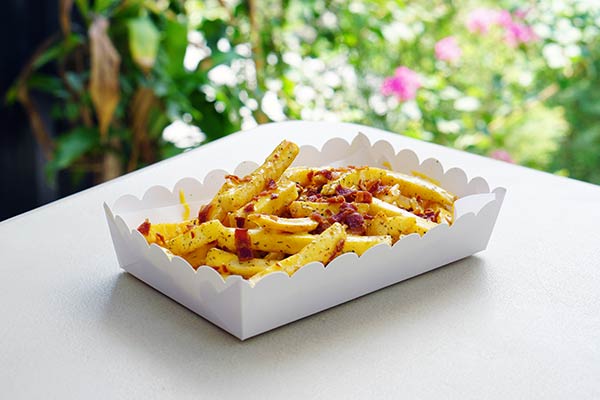 Here is another genius way to make a delicious breakfast while camping. Campfire French toast is the answer to boring breakfasts while camping. You do need a full loaf of bread and parchment paper. You wrap the loaf of bread up and spread the egg mixture. Make sure to fold it back closed, and don't forget the toppings! Syrup, strawberries, and powdered sugar are good picks.