Budget Countertop Ideas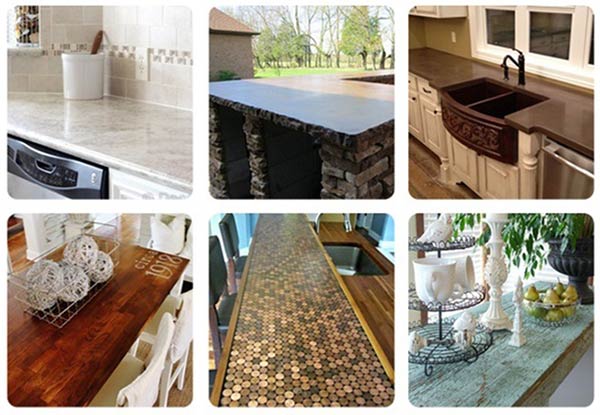 Everybody would love to have a gorgeous new kitchen, but spending $1000s remodel is not an option for so many of us. With home values not rising as they once did, investing in a high-end custom kitchen may not make economic sense. The good news is there are some ways to update your kitchen without busting your budget.
Here's a list of 10+ different budget friendly ways to update your countertops! If you have not seen this list before you have to check it out ASAP. The penny covered countertop idea is just totally cool and I'd love to do this somewhere in our own house. If you have ever wondered what kind of results you can expect from really low budget fix ups, Cheap kitchen countertops don't have to be poor in quality
Concrete Countertops for the Kitchen
Redoing a kitchen or bathroom with concrete countertops is a home improvement project you can do yourself. While it takes some time — be prepared to spread the work out over several weekends because of the time required for curing. Source:instructables.com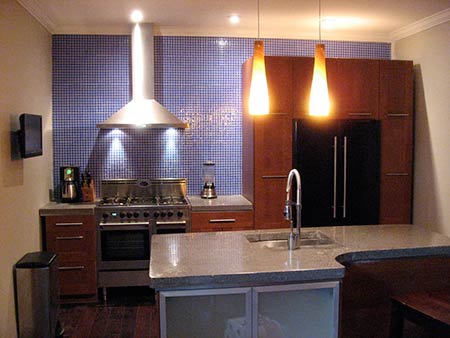 Kitchen Countertops and Gorgeous Quartz Sink:
These countertops looks amazing But what material are they you ask? The answer might surprise you, but they are laminate!. Source: decorchick.com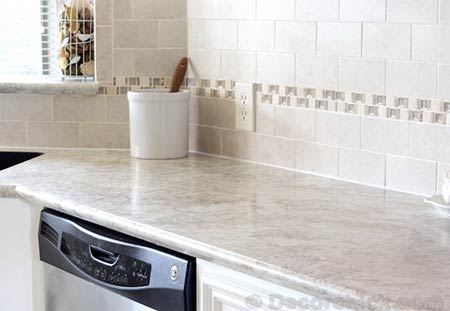 Ikea Butcher Block Counters Look Like a Million Bucks!
Love the look of butcher block, but would like a darker finish? Here's tips on how-to cut, stain and install Ikea butcher block counters. Includes a full tutorial on modifying your builder grade kitchen island. Source: atthepicketfence.com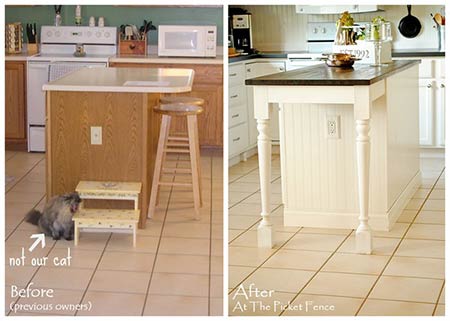 Painting Countertops
Sometimes just a simple tin of paint can transform your kitchen, so if your kitchen is in good condition and you just need a color change this is for you. Source: asouthernbellewithnorthernroots.com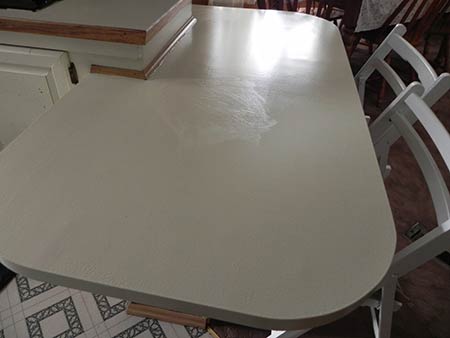 Penny Countertop
Took our dated laminate counter and covered it in pennies and epoxy. Source: domesticimperfection.com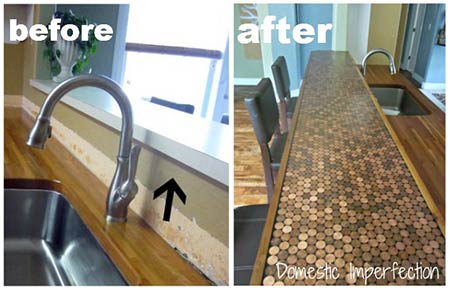 Acid stained outdoor countertop
Concrete is great for outdoor countertops. As with floors, acid staining concrete countertops will create a very unique look. Source: solcrete.com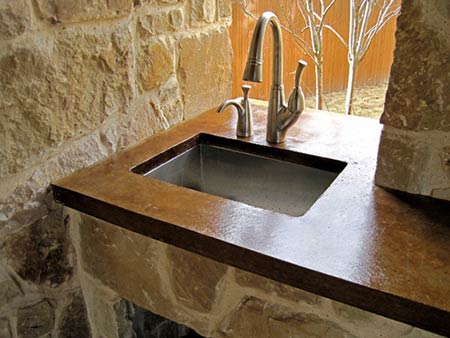 Butcher Block Counter Tops @ 1/10th The Cost
The cost for custom was so outrageous that this guy decided to make his own for a fraction of the cost! So shiny, so easy to care for, and so pretty. Source: pjhdesignsoneofakind.blogspot.co.uk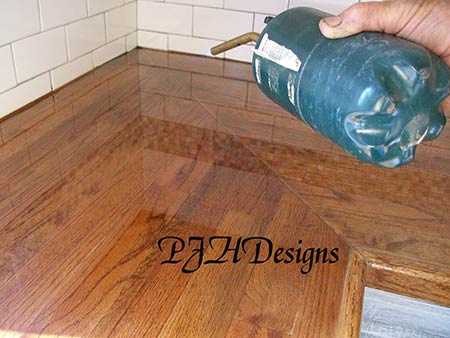 Rustoleum Countertop Transformation Kit.
I wasn't sure what to expect, but I have to say, that I love the way they turned out. Source: southernhospitalityblog.com
Hand painted Kitchen Island
Super simple project to add a little personality to your kitchen island. Source: thistlewoodfarms.com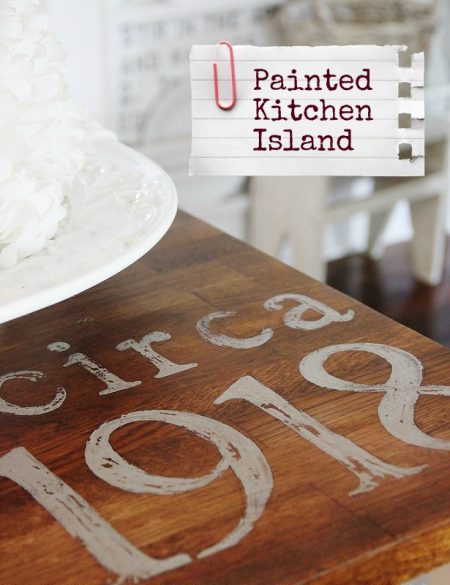 Plywood Kitchen Island Worktop
This cost around. £400 for the materials – the wooden planks, stain, varnish, copper strips and nails. And nothing else but a bit of our time and hard graft. Compared to the quotes of between £1000-£2000 for the copper or concrete worktops. Source: patchworkharmony.co.uk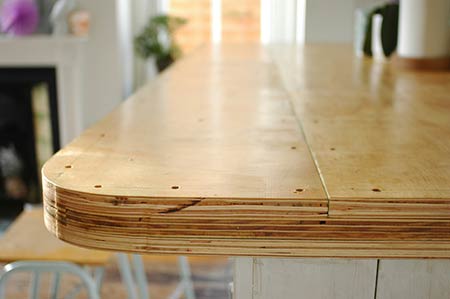 Installing Tile Countertops
Complete how-to for laying a tile countertop and backsplash, from preparing the surface to cutting and placing the tile in mortar, grouting, sealing and maintenance. Source: familyhandyman.com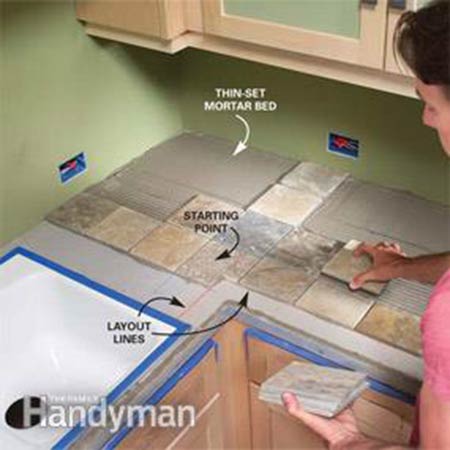 Painted Granite Countertops
The countertops started as plain white.  They were in good condition overall but had a few light stains and a few marks. Then it was painted using granite paint, i have to say this looks amazing. Source: dukesandduchesses.com