How to Make Scented Pinecones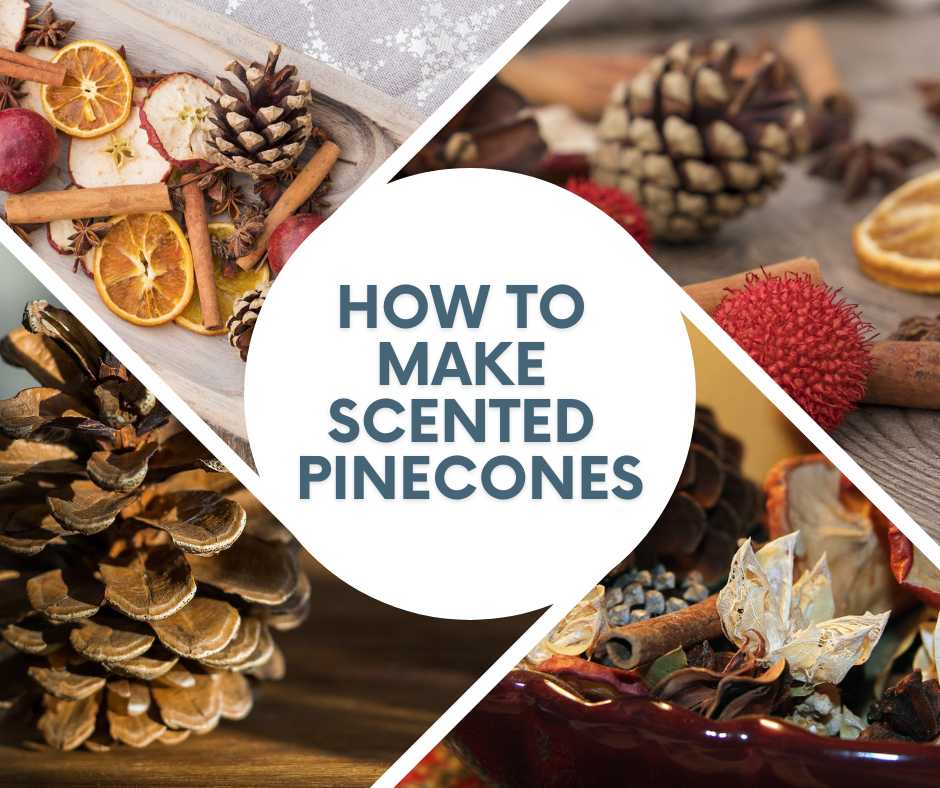 Creating your own Scented Pinecones sounds like an amazing idea, especially for this particular time of the year. There are a large variety of options when it comes to working on Scented Pinecones, so you just have to find the right fit to suit your needs. There will always be challenges that can arise, so here you have a list with the options that we think are the best you can use right now.
Scented waxed pinecones
This is actually a great idea if you like working with melted wax. The focus here is to bring a unique scent that will be there for months. For this you will need some pine cones, maybe some foil, candle wax, a cookie sheet, glitter, double boiler, a cinnamon candle scent and a plate.
Clean and remove any bugs from the pinecones. This is very important and it's one of the things you want to think about for the best results.
Soak the pinecones for 10 minutes in warm water and then rinse
Now you want to add them on the cookie sheet and bake them for 30-45 minutes at a 200 degree heat.
Now you want to collect thew wax so you can have at least a few dippings in there to ensure it all works properly.
The next step involves you to melt the wax in a double boiler.
Now you want to use tongs, and then dip every pine cone within the melted wax. Make sure that you remove the pine cones from the wax. Doing this a few times will help quite a bit.
Once you do the final dipping, you can go ahead and include some other decorations if you want, including glitter. At the end, you can place your scented, waxed Scented Pinecones on coasters or a plate, depending on your needs.
The entire process of doing Scented Pinecones with some melted wax is great, and remember that as you melt the wax you can include some cinnamon essential oil drops, so you can have that incredible smell. It's great, and it will definitely add to the experience in a very distinctive and unique way, which is what matters the most.
Ground cinnamon pine cones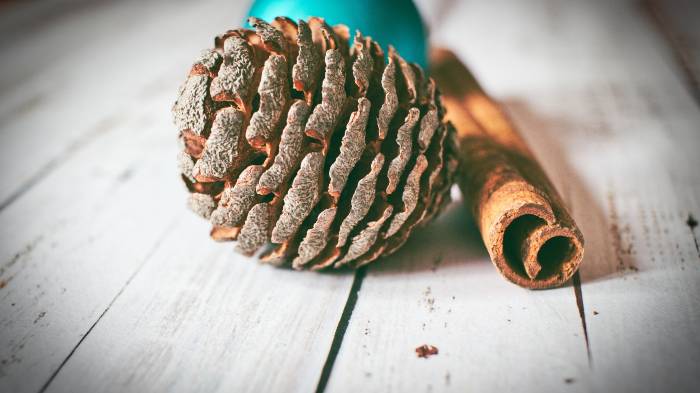 While this type of Scented Pinecones won't have the smell lasting as long as other options, it's still a good idea. Plus, it can be a great activity you can perform with kids, so it's totally worth giving it a try at the very least. For this you need heavy paper or foil, pine cones, a cookie sheet, craft glue, a small paintbrush as well as ground cinnamon and a coaster for the end.
Remove any bugs and clean the pinecones properly. This is very important otherwise you will have a bit of a trouble with the process as a whole.
After you finish that, you can add craft glue to the pinecones. Ideally, you want to start with the cone leaves and then go with the crevices. In case the pine cone is a larger one, you might have to split this task in sections, but it will be totally worth it.
Now that the pine cones are glued and they stand upright, all you have to do is to sprinkle some cinnamon on them.
Remember that after the glue dries off, you can shake the pine cone so you can remove the extra cinnamon. Now all you have to do is to place the pine cone on a coaster or a plate.
Once you try out this method, you will have a powerful scent, and it will definitely stand out within your home. Yes, it won't last a whole lot, but the results area great and that's what really matters the most. We encourage you to use this method and you will be impressed with the results that it can provide.
Pine cones that were boiled with cinnamon sticks
It's one of those methods that will last up to a week, but the scent is amazing so that alone makes it worth a shot. With that being said, it's not that complex to do either, so you can easily repeat it from time to time based on your needs. For this method you need various pine cones, a gallon size sealable bag, foil, cinnamon essential oil, a large cookie sheet and cinnamon sticks.
Get a pot and add your pine cones in there. You will need to include a cinnamon stick for each of the 2 smaller pinecones or 1 big pine cone. Remember that you must add enough water so it covers the pine cones and the essential oils. Then you must heat this to a boil, to ensure it all works exactly the way you want.
Once you do that, you must cover and boil for around 5-10 minutes. You need to turn off the heat when it's all over, and then let it sit for a couple for hours.
Once you finish that, you can set the pinecones on foil or paper and you can enjoy the results.
This one is a great process and a simple one to perform. The advantage is that you will have access to a great scent that you rarely get to encounter these days. It's amazing in its own right and you will appreciate the quality and value being brought to the table. We recommend giving it a shot since these Scented Pinecones are really cool and with a great smell.
Conclusion
As you can see, there are different methods you can use for Scented Pinecones, and that's great. Having all these options and benefits totally works, and you will find yourself impressed with the benefits and work quality. We highly recommend giving this a try because it's efficient and it definitely gets the job done. Yes, it will take some trial and error to make it work, but the benefits can be nothing short of amazing. So yes, it's a good idea to test out these methods and make your own Scented Pinecones today!