How To Make A Vertical Veggie Garden In A 55 Gal Drum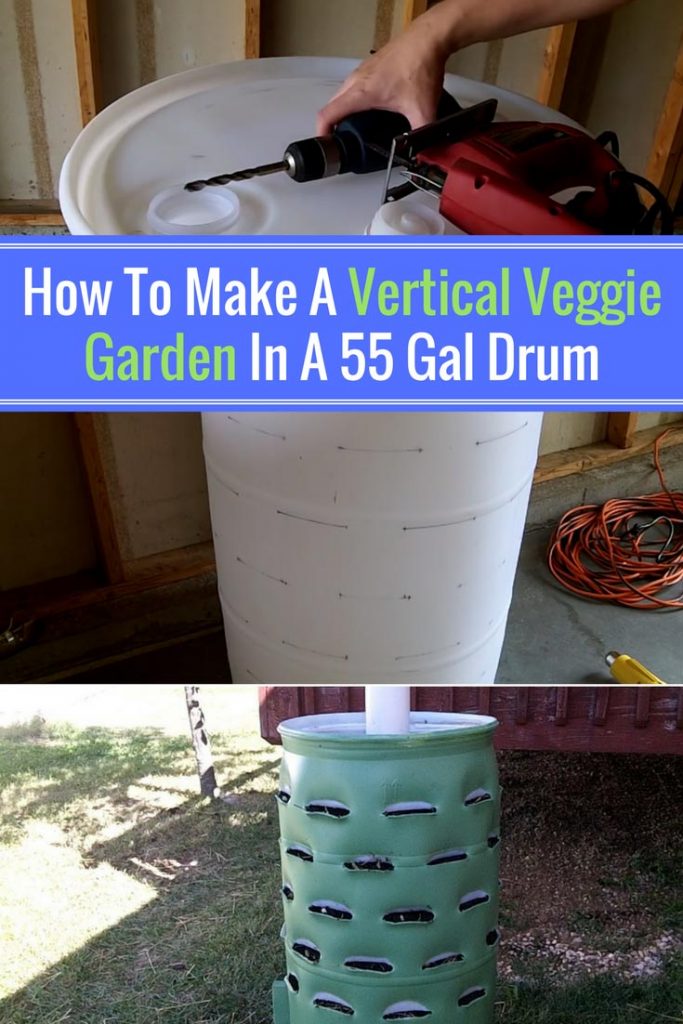 Garden barrels or garden towers are gorgeous but they also save space and water but also people without a large garden can plant vegetables, herbs or any other plants. You can plant several plants in a 4 square feet area. Those who have done this say that it's possible to grow as much as fifty plants in one barrel so you can have a big garden in a small space.
They are also used for decoration as flowers look beautiful in them. People covet them, but they don't know how they can make one, they look kind of complicated, but they are pretty easy and fun to make. The best thing about them is that the cost of making one is very low. The main item you need is a 55 plastic barrel which you might have already as many people use them to store water for an emergency. Or you can buy one it only cost around 10 dollars.
You will need
55 Gal plastic barrel
Saws to cut through the barrel
Tape measure
Marker
Drill
Compost and the plants you want to transplant or even seedlings.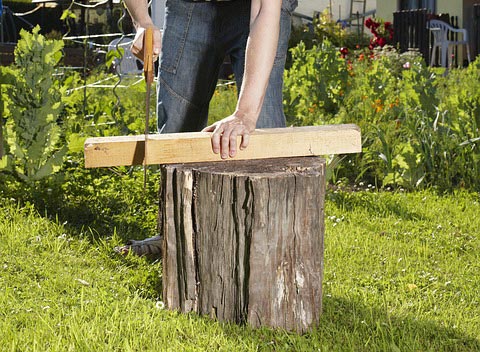 When buying a barrel try to find one that was previously used as food safes instead of the ones used for chemicals. As you know chemicals can be very harmful to the plants or even cause harm to your body if you consume vegetables planted grown in them. If you can't find one clean it thoroughly.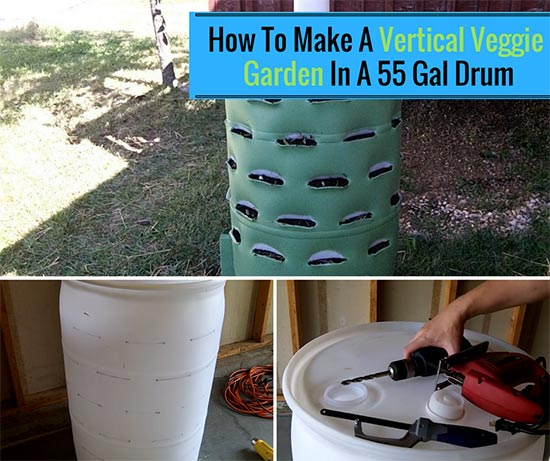 So how do you make your garden barrel?
The first thing you ought to do is cut off the rid of the barrel .Use a jigsaw or a hacksaw to do this .Remember you are working with dangerous tools, so you need to be more careful. Don't forget to wear your safety glasses.
Second, put marks on your barrel depending on what you want to plant or how much. Using fifty as the maximum you can mark forty-five spaces around the barrel and grow the rest five on top. Using my measurement's make 4 ½ inches by 2 and a space of 3 or 3 ½ in between. That translates to five rows nine pockets each. Cut out the pockets marks and drill small holes on each end.
The next thing you need to do is open up the pockets. You can use a heat gun and heat the plastic slowly. Then try to push the top portion in and the bottom portion out. For this, you can use a two by four timber piece.
Next, drill some holes on the bottom of the barrel just a small area preferable on edge for draining any excess water.
Drill a hole at the center of the barrel and put a tube .you also drill more holes on the tube to allow worms to come in and out then and Fill the barrel with compost.
You need to find something for the barrel to stand on. You can use pieces of timber to make the legs of the barrel. When you are done, you can have fun by coloring your barrel with a color of your choice.
Thanks for checking out "How To Make A Vertical Veggie Garden In A 55 Gal Drum". If you found this article interesting please consider sharing it on Facebook and Pinning it on your Pinterest boards, this will help spread the word and help hundreds of people see this info too, Also let me know in the comments below if you would like to add any more info to this article…