How to: Make a ram pump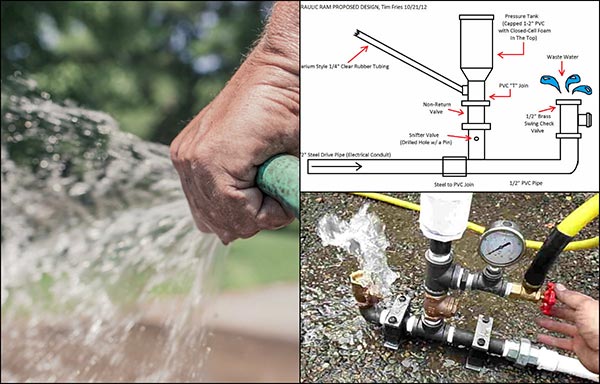 If you like to do DIY projects, you can benefit from your fun hobby by applying your enjoyment to helping you outside of preoccupying your spare time. For example, some projects can help you save money on your bills or perhaps make conveniences of life easier to enjoy. Did you know that making your own ram pump can not only save you money on your monthly water bill but also makes having water more enjoyable? Do you know what a ramp pump is? Keep reading to find out and see why you should watch the video!
What is A Ram Pump?
Do not be surprised if you do not know what a ram pump is, most people do not! Just so you know, a ram pump is a mechanism used to pump water at a distance without needing an attached power source. This means that the pump does not need power like electricity to keep it running. Instead, gravity with the flow of the water power the functions of the pump. Take a look at what else the video shared about homemade ram pumps!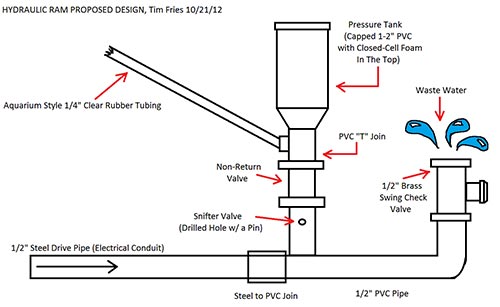 What Can the Video Tell You About a Homemade Ram Pump?
If you are going to hand make something, you are going to have to make sure you have all of the necessary components. The video talks about certain materials you will need, like valves and pipe fittings, and what the specific functions the materials have for the design of the pump. Acceptable water sources are mentioned since not every source of water will work for the pump. Aside from the host sharing the materials he used for the video's ram pump demo, he also discusses alternative materials to provide you additional options.
Just so know what you get with the pumping, the video does share how much water you are actually receiving when compared to the amount of water being pumped. You are reminded that even though the collected amount of pumped water may see small, the pumping process is a 24hr system which does add up.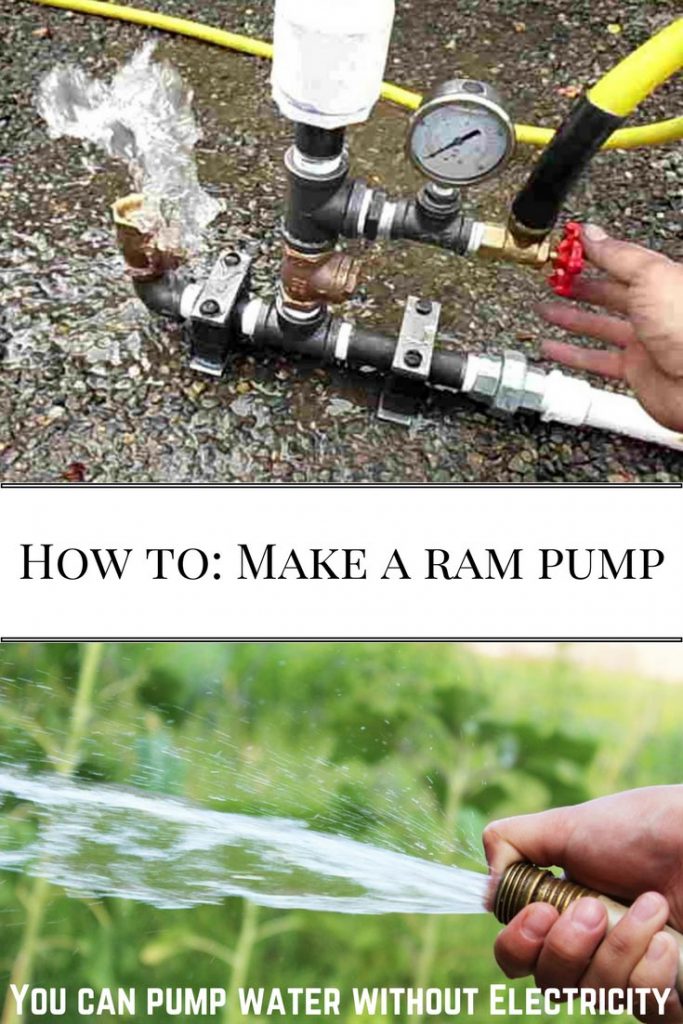 Can the Video Help You Make Your Own Homemade Ram Pump?
Would it be wrong to assume that you may not understand the physics of how a ram pump works or how the pump parts function? If no, watching this video will give you useful information and direction to save time, effort, and money. Understanding the basics of how a ram pump works can help you identify fix actions if you run into a hiccup. Learning this information is easy because the host explains how the pump functions in detail simple to understand!
Do You Even Want a Homemade Ram Pump?
As long as you have access to an acceptable water source, using a ram pump can help you collect free water to use instead of paying a company. Ram pumps are perfect for off-the-grid situations like living in remote locations or camping trips. It is eco-friendly by being self-sufficient and disposing access water back onto the ground!