How To Transfer A Photo Onto Glass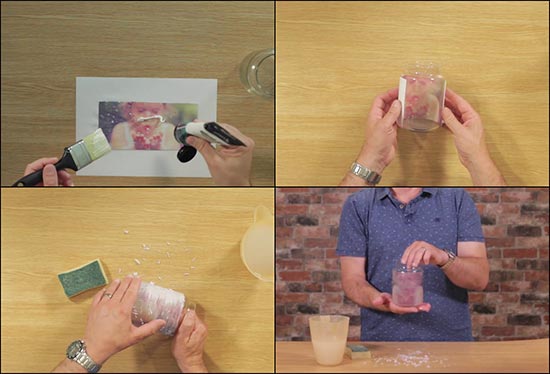 Pictures are popular gifts to give family members and close friends no matter what the occasion is. However, you do not all too often see a picture with great visual clarity on a material base like glass. This makes transferring photographs onto glass a nifty little project to complete. With this informational video, you will see exactly how it's done! If you would like to know How To Transfer A Photo To Wood then see this article here.
How Informational Is the Video on Transferring Photos Onto Glass?
First, the host describes the printing of the photographic image chosen to be transferred to glass. Then, you are going to have to do some paper folding and cutting for a proper fit on the glass item. There is a step for applying the photo on the material and waiting a period of time. You can then expect to be taught how to use the materials together in order to complete the finished result without error.
Should You Take the Time to Watch the Video When Want to do a Project like This?
Preparing the picture image you want takes more steps than clicking on a button to prep it. Some of these steps can include the types of paper material used and what to do when photocopying it. If you do not watch the video, you might miss steps that can help make your experience easier and more successful. On top of saving money since the project is already cheap, the host mentions how to get a recycled jar without having to pay for a new one too. To make sure you are doing everything correctly and not wasting time and material, watching the video's visual guidance is wise.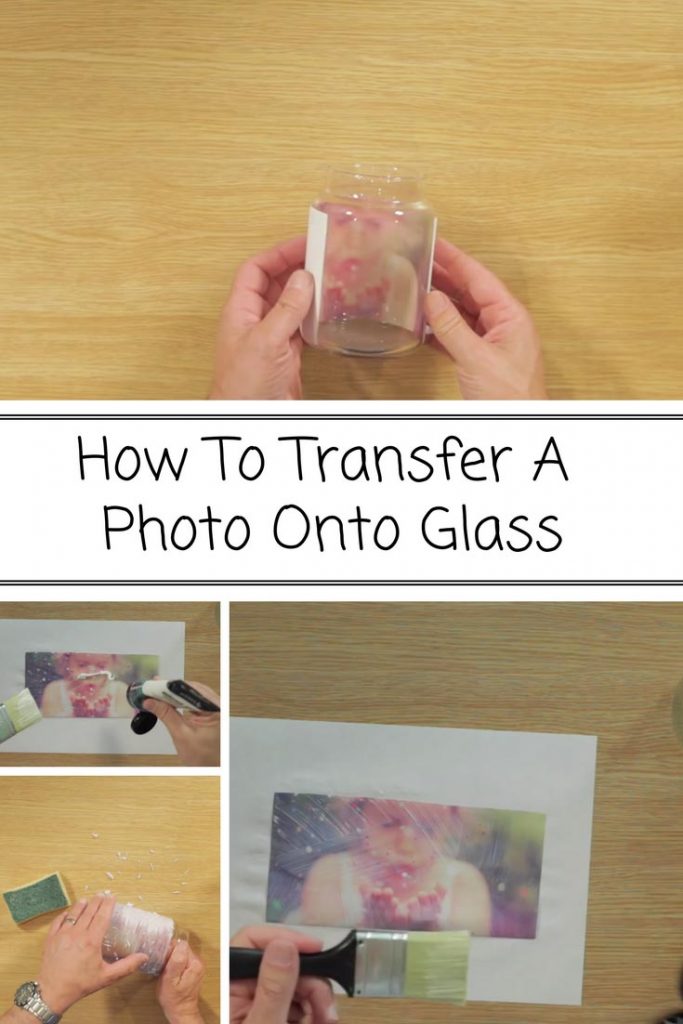 keep in mind that other materials will be used and the video will tell you what those materials are. You will also be able to see techniques like scraping to help apply the picture onto the glass more effectively. Not all of the steps are done in one day and the video will tell you were to stop and pick up at. Make sure you follow carefully!
Are There Reasons You Would Want to Transfer a Photo onto Glass?
First and foremost, glass pictures are terrific gift ideas! They are versatile on the material host like jars, plates, mirrors, mugs and more. They are a great way to share memories with those receiving the gift and can serve as a heartfelt token of appreciation. However, you do not have to go for a touchy-feely theme with photographic glass gifts. They can be made relatively cheap at minimal cost to you and created in bulk for mass gift-giving around holidays like Christmas.
Forget about typical holiday picture greeting cards and make something that is really going to stand out against other gifts! Also, they make terrific for decorating inside your home and can easily be conversation starter pieces. Finally, if you are bored around the house and are looking for something to do, this project is an excellent DIY craft to preoccupy time and "spice" up plain objects lying around.