How To Make A Flower Pot Grill & Smoker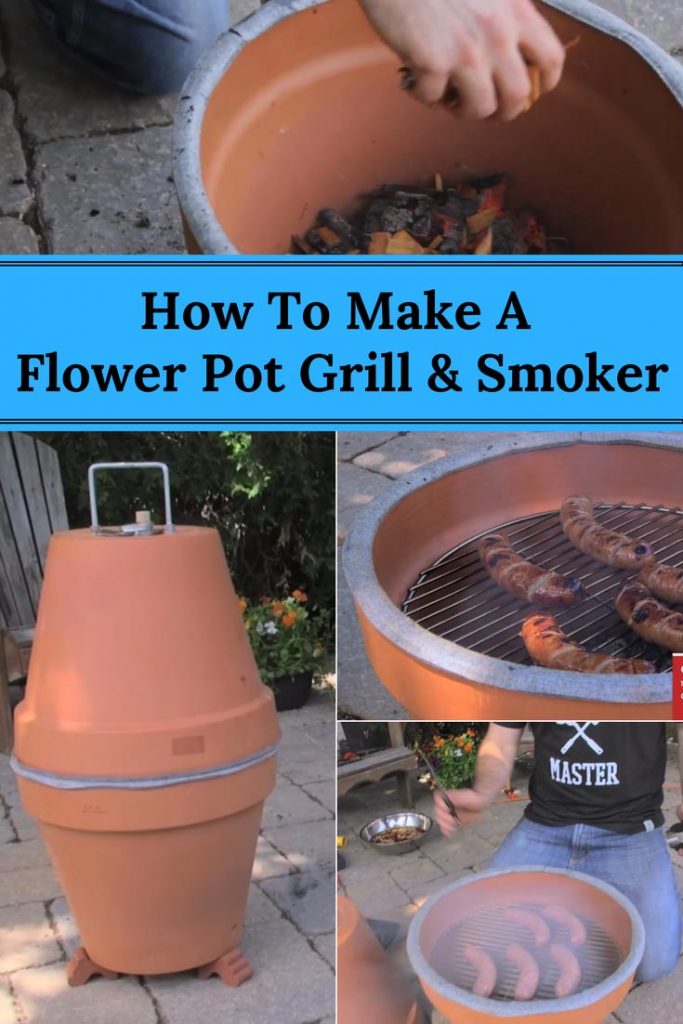 People always look for unique ways to cook their food to provide better flavor or convenience; especially when barbecuing. Magnify your barbecuing experience with a flower pot grill and smoker!
What Can the Video Tell You About Making and Using a Flower Pot Grill and Smoker?
Like all DIY projects, you are going to need tools and materials. Not only will the video tell you what tools and materials you need to have but it also discusses the step-by-step process of constructing the flower pot grill and smoker. The video host shares tips on how you can optimally cook with the flower pot grill and smoker like controlling air ventilation and preparing woodchips. It also discusses how you can still perform essential cooking procedures such as monitoring temperature.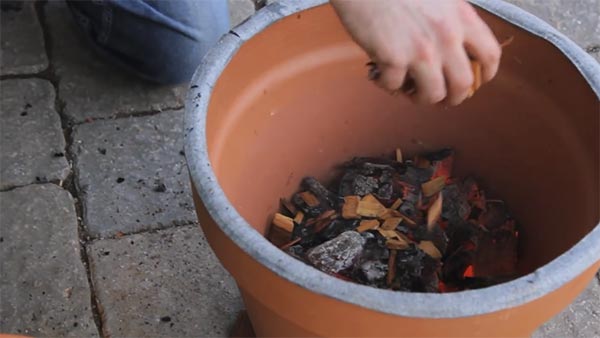 Are There Reasons for You to Watch the Video?
Although this DIY project is overall simple to complete, watching this video will help ensure you do not miss important steps or information. For example, certain materials and steps are used to make sure there are no air leaks between the flower pots and a handy trick helps keep you from burning your fingers when you remove the flower pot that is used as a lid. The host also demonstrates a helpful technique to control ventilation that can be applied in a variety of ways so you can use the flower pot grill and smoker to cook different foods. Finally, watching the video will give you an idea of how to monitor internal grill and smoker temperature without having to remove the top flower pot.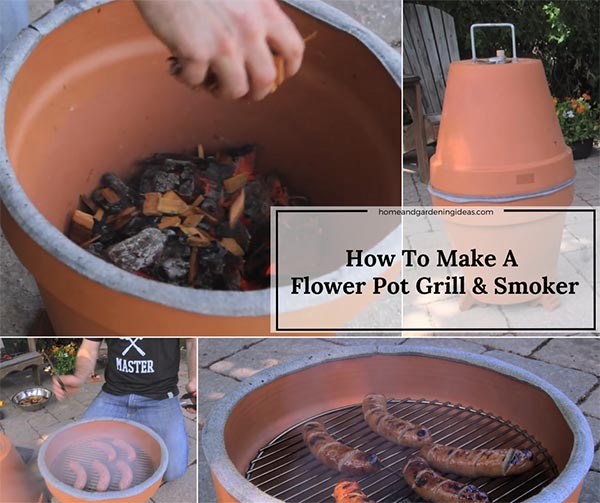 Why Make a Flower Pot Grill and Smoker When You Can Buy Regular Grills and Smokers?
The biggest reason why you want to build a flower pot grill and smoker instead of buying a traditional grill or smoker is that the DIY project is more cost efficient. The combined price of tools and materials for the project will often cost less than buying a grill or smoker. The assembly process is overall easier too. If you already have extra flower pots or ones no longer in use, making them into a grill and smoker is a terrific way to conserve and reuse resources. Also, a big fancy grill or smoker may not always be what someone wants when they barbecue. The flower pot grill and smoker is small, perfect for individuals living alone or small parties. The small size makes it compact for storage, ideal for small backyards and apartment balconies.
If you already have a grill or smoker, this DIY project can still benefit you. Eventually, your grill or smoker will break or no longer be able to provide quality service. Wouldn't it be annoying if this happened right before or while you were cooking? Knowing how to make a flower pot grill and smoker is a terrific cooking alternative to have during situations where you either do not have the time or money to purchase an immediate replacement. Finally, they are great homemade gifts to give!
Parts you will need
2 clay flower planters,
BBQ gasket,
U-Bolt (with nuts & washers),
4 wine corks,
interlocking stone or brick,
grate to hold hot charcoal,
grilling grate,
tinfoil,
temperature gauge,
charcoal,
smoking chips for flavour.
Thanks for checking out "How To Make A Flower Pot Grill & Smoker".  If you found this article interesting please consider sharing it on Facebook and Pinning it on your Pinterest boards, this will help spread the word and help hundreds of people see this info too, Also let me know in the comments below if you would like to add any more info to this article…