How to Crochet a Giant Circular Rug – No-Sew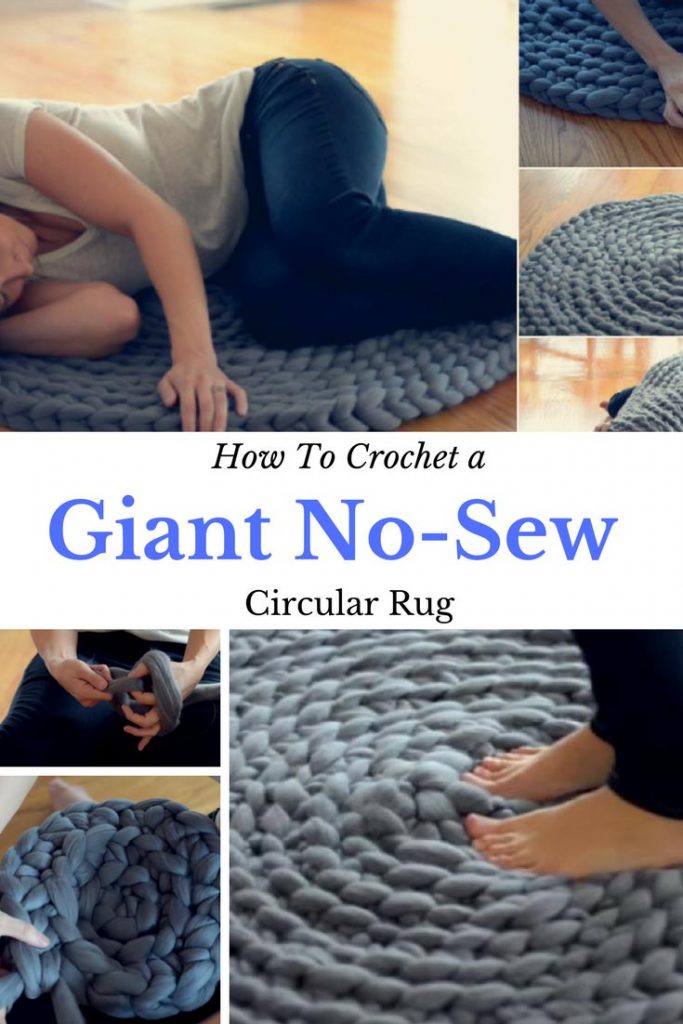 Crocheting is becoming an increasingly popular activity for DIY projects. It is able to create a lot of items that can be used for both functionality and fashion. This video shows you a project that fits into both categories. Learn how to crochet your own giant circular rug with fewer tools than you would expect!
What Can the Video Tell You About Giant Crochet Rugs?
Obviously, you are going to need the instructions on how to make a giant crochet rug and the video guides you on how to do it. Instead of using typical crochet hooks, the host uses her arms and fingers to get the job done. The video will tell you how to use your arms and hands to create the knots and continued the patterned creation. From then on, there are a series of patterns to follow when crocheting the material into a spiral. Finally, you will have to take small, easy steps to hide the end piece.
If You Were Going to Crochet a Giant Rug, Should You Watch this Video?
Is it safe to assume that you do not know how much material you are going to use for the project? To give you a hit, you will be using more than just a few pounds. If you watch the video, you will find out exactly how much the host uses for her project. Even if you are an experienced in crocheting, a giant rug may be a bit tricky but this video will simplify the whole process for you. During the rug-making process, you will need to keep track of certain stitches. If you do not watch the video, you might miss where you begin tracking and easy method to keep track.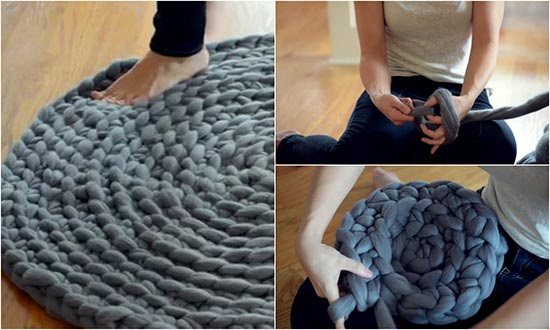 There are patterns that you will strictly need to follow. For example, certain ends will require a different amount of loops depending on the row that you are in. If you do not want to try to memorize it all in your head, referencing the video's visual guidance will be extremely helpful. However, when you get into the groove of things, the host will tell you an easy way to keep track of this pattern. Once you make it to the end, the video will teach you how to hide the end piece so that it blends into the rug for a more professional and finished look.
Why Would You Want a Giant Circular Rug?
If you are the type of person who likes your home décor to have a homemade kind of feeling, a giant circular crochet rug will fit right in. It can be used as a barrier between you and wooden floors or a mat to sit on. It may just be a decorative piece. It is also a terrific gift to give someone on occasions like birthdays or house warming parties. Finally, it is a great way to occupy your time with an activity that can help relieve stress. Either way, you are sure to have fun!