20 Winter Car Hacks That Are Simple Yet Genius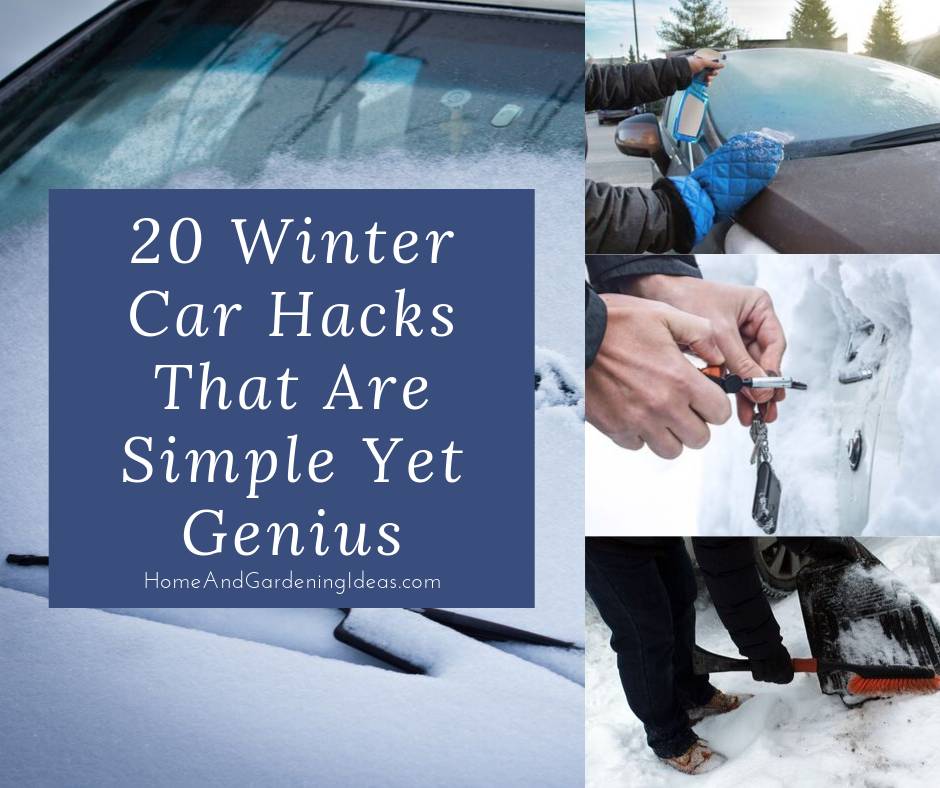 The fact that maintaining a car during winter can be very tedious doesn't mean you need to abandon your car. After all, it's better to own a car at such times than using expensive commercial transport that doesn't consider your convenience as germane due to the same bad weather.
Knowing your way around the different difficulties you can face during a storm or snow will enable you to make the best use of your car during winter. Explore the following 20 winter car hacks that will let you hold your own when the need arises.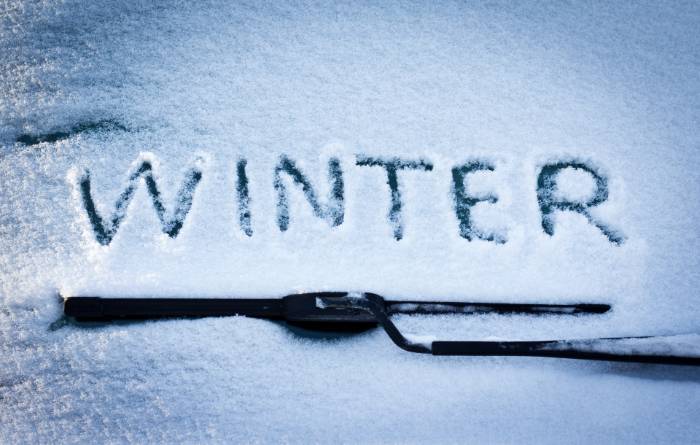 For Your Car Windshield and Wipers
There are two things you have to do whenever you park your car and you're expecting snow:
Cover Your Wipers With Socks
You need to raise your wipers away from your windshield and cover them with old socks to ensure the wipers does not freeze to your wipers. 
Cover Your Windshield With Rug/Carpet/Tarp 
After taking care of your wipers, you can now cover your windshield with old an old rug, carpet, or tarp to prevent snow from sticking to it.
Alternatively,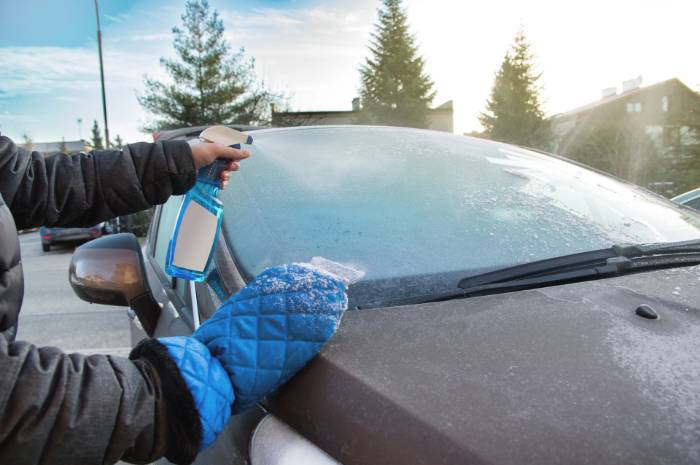 A mixture of vinegar and water in the ratio 3:1 has been proven to be excellent in preventing the formation of ice or snow. You can prepare this yourself and spray Looking for more uses for vinegar? White Vinegar Is A Great Cleaner – Here Are 17 Ways It Can Clean Up Your Home
So talking about Car Mirrors, you can also
Cover Your Car Side Mirrors With Plastic Bags
You can use this method if you find yourself in a situation where you can't use the Vinegar Mixture Method. The plastic bags will prevent mirrors from freezing. 
Preventing Your Car Locks From Freezing
You may not know, but the air you blow from your mouth have substantial amount of heat that is enough to melt the ice buildup in your car lock if blown long enough. Using a straw, you're able to direct this air into the lock for quick result.
Alternatively,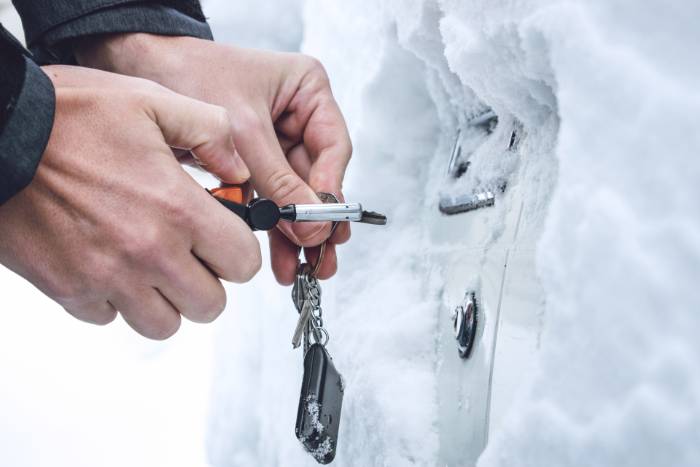 You can heat your car key before you slide it into your car lock. Ensure the heat source does not destroy your key. Some people use lighters.
Now, to make sure that your car key doesn't get stuck in your car lock, you can:
Continue reading on page 2