16 Ways To Deep-Clean Your Bathroom And Keep It That Way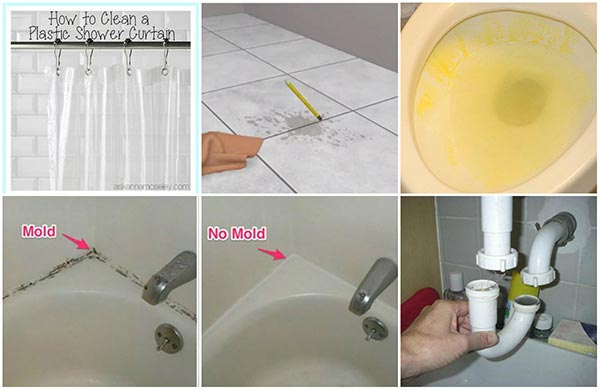 If its time to give your bathroom a deep clean then you are at the right place .Below are some great tips to give your bathroom a deep clean.
I would much rather have someone else do it for me but as I am not a millionaire I guess I will keep doing it my self 🙂 . It's amazing how much dirt and grime build up in a bathroom to say there are only 3 of us in my family and the bathroom seem to get dirty very fast.
Homemade Grout Cleaner
Want a simple trick for cleaning grout in your shower, bath, or kitchen? This homemade grout cleaner works great and it only requires 2 ingredients: Source: practicallyfunctional.com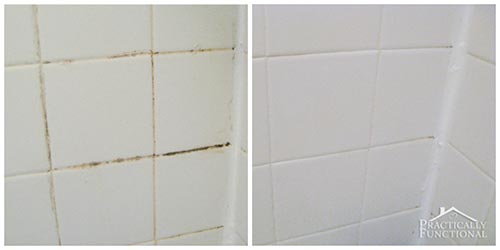 Cleaning a Bathtub Drain
if it seems to take forever for you bath to empty then u will most likely need to clean the drain this can be the worst jobs in the bathroom (well for me anyway). Source: giraffe-legs.blogspot.co.uk
Unclog bathroom sink
If the above process did not clear your blockage then this is your next step, time to remove the U-bend. Source: instructables.com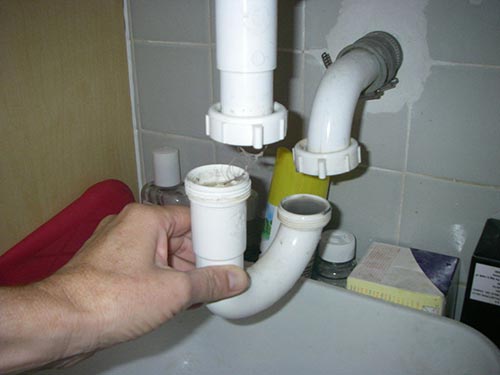 Clean A Porcelain Sink
This article has three option to cleaning your sink all depending on how bad it is. Source: the36thavenue.com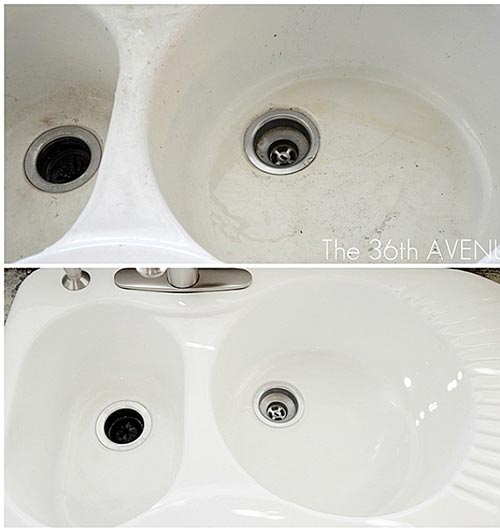 DIY Toilet Bombs
Deodorize & Kill Bacteria! Just Drop Them in the Bowl. Source: mariasself.com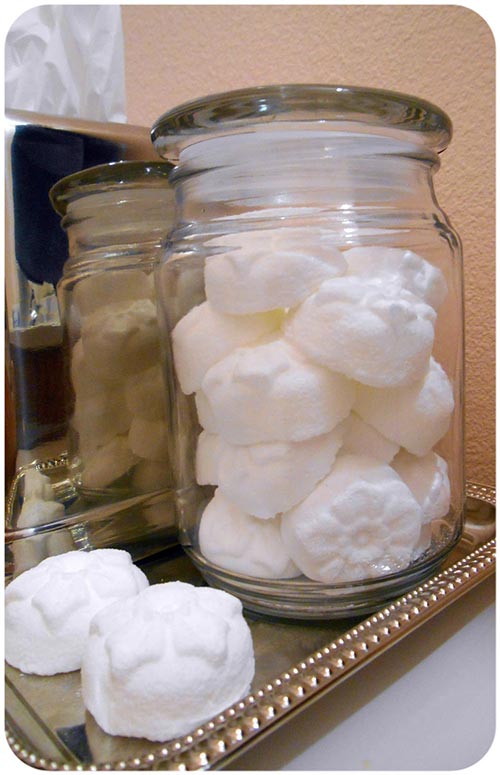 .25 Cents to Clean Stubborn Toilet-Bowl Ring
Keep in mind that the Kool-aid trick is specifically for removing the ring and hard water deposits.  It does not replace a cleaning product for sanitizing the germs. Source: anyonecandecorate.blogspot.co.uk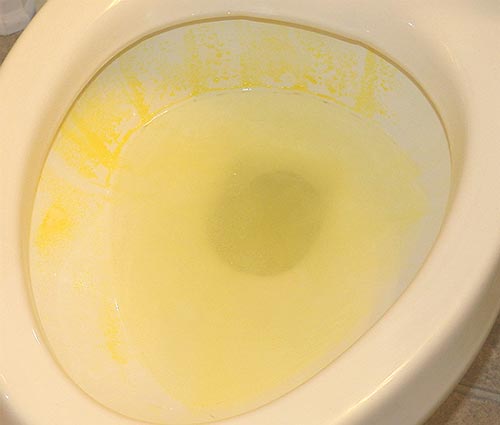 Cleaning Grout in Tile Flooring
This household trick is great for cleaning small sections of stained grout. Simply run the eraser of a number 2 pencil over the stain until it is gone. Use a clean white or pink eraser. Source: wikihow.com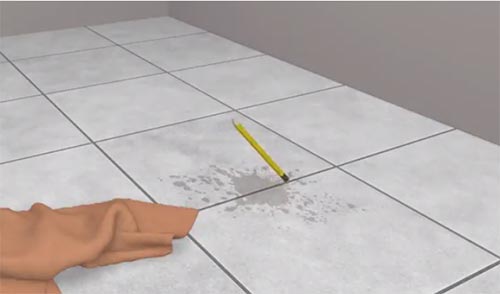 Non-Toxic Homemade Floor Cleaner Will Clean Nearly Every Surface In Your Home!
Learn how to naturally clean nearly every surface in your home with this non-toxic homemade floor cleaner. Source: naturesnurtureblog.com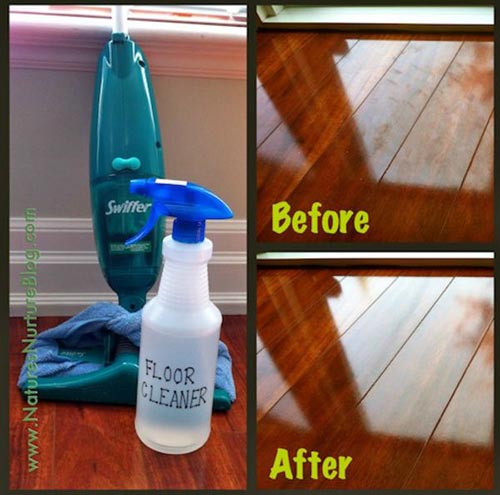 Clean That Neglected Bathroom Exhaust Fan
Having a clean and functional exhaust fan in your bathroom not only helps with bathroom odor, it also moves moisture out of the bathroom and helps prevent mold and mildew, Source: onegoodthingbyjillee.com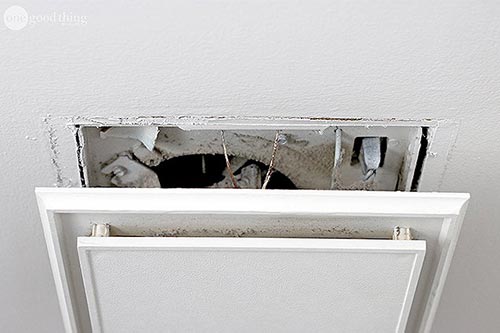 Remove Stubborn Mold
Bathtub and shower caulking is a common place for stains and mold. Here's a simple way to eliminate those unsightly stains for good. Source: tiphero.com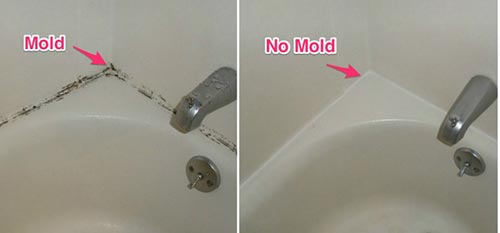 Clean a Jetted [Jacuzzi] Bathtub
jacuzzi bathtubs are rather more difficult to clean than regular bathtubs. Here is how to do it naturally. Source: diynatural.com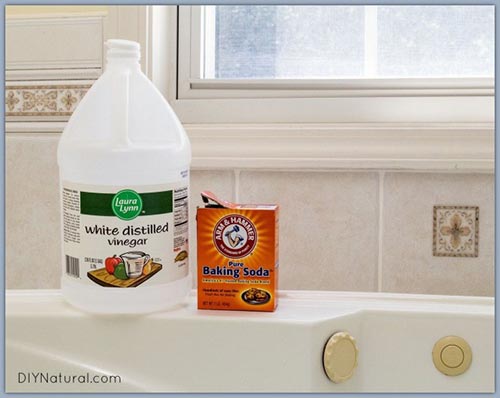 Clean a Plastic Shower Curtain
You can actually throw this in the washing machine! Add one or two cups of white vinegar to the load, along with some towels to keep it from rolling up into a big ball. Source: askannamoseley.com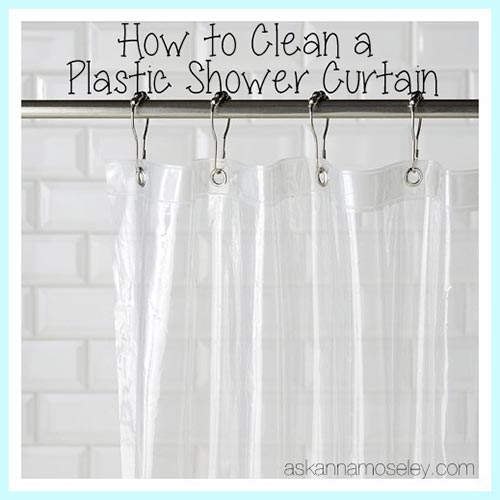 Remove Hard Water Buildup
A simple mixture of white vinegar, lemon juice, and dish soap will take that Hard water build up right off. Source: thethriftyhome.com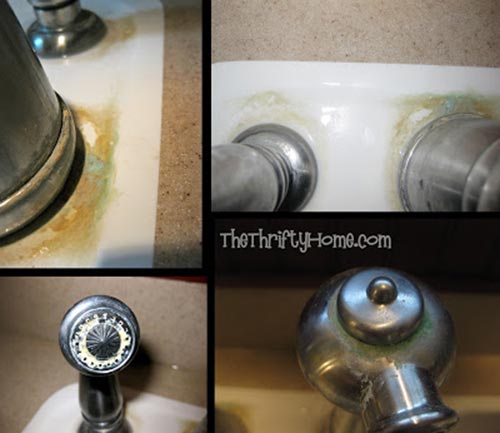 Under-the-Sink Storage Ideas
Storing soaps, sprays, and sponges under the sink is a natural fit—you want to keep them hidden. Just make sure that everything is easily accessible, Source: Realsimple.com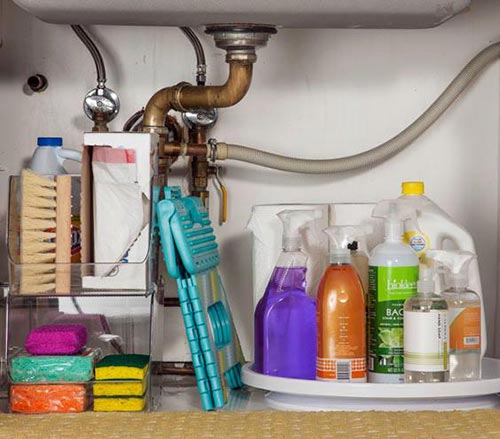 Cleaning The Brush
and finally one item that many people forget to clean is your toilet brush. Here are two alternative methods to hygienically clean a toilet brush: Source: bathroomcity.co.uk