11 Places You Can Find Free Land In The USA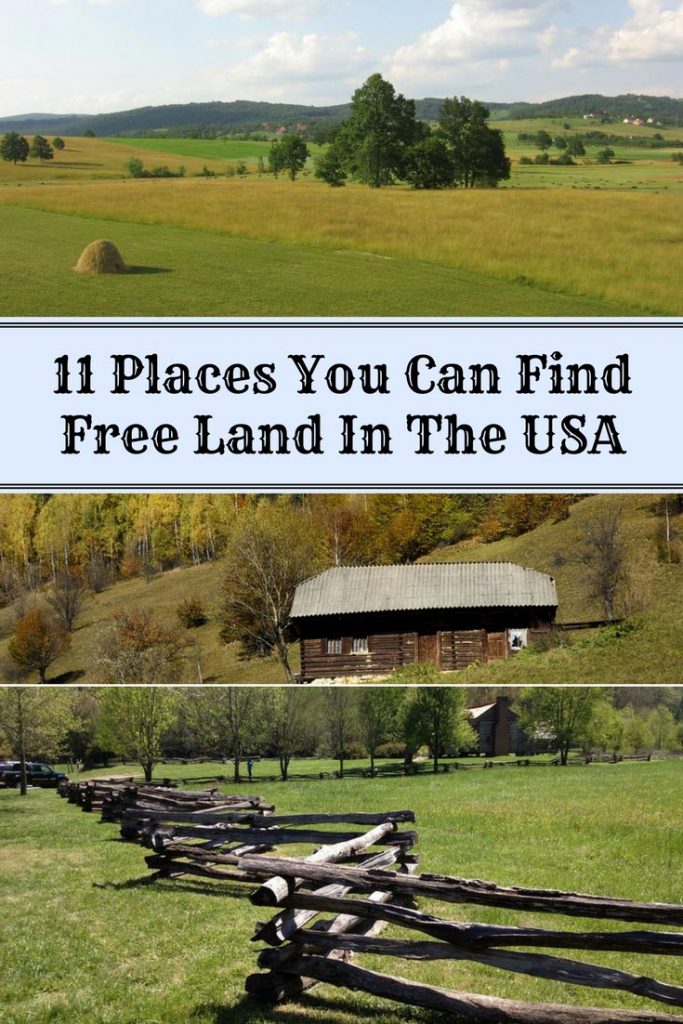 The Homesteading Act of 1862 granted free tracts of land to would-be farmers, courtesy of the federal government, in an effort to bring settlers to certain areas. While those days are long gone, certain underpopulated states are now extending a similar offer. Homesteading in today's economy might seem like an unattainable dream, but what if you could get land for free?
Now, it's important to remember that the free land does not bring with it a free house. If given land in these areas, you will most likely need to build on the property within a given time frame and to certain specifications. Some areas require proof of funds along with your application. Others expect to see blueprints within 6 months of receiving the land. Each city has its own stipulations.
Another factor to keep in mind is the nature of these underpopulated areas. They are considered "growing communities" and may be lacking in amenities, infrastructure, and entertainment.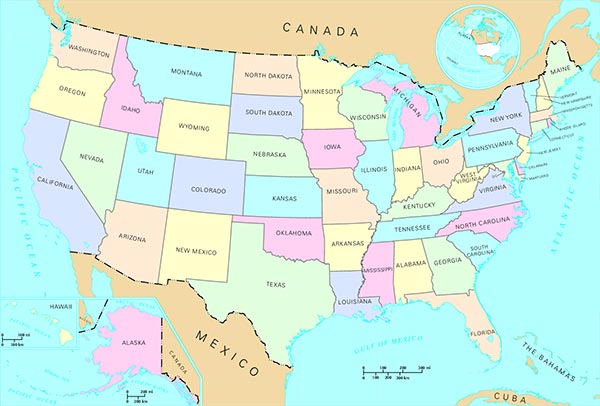 However, if you are the type of person who enjoys peace and quiet or is keen to live off the grid, this could be the ideal scenario for you. You could live surrounded by nature and legally avoid paying property and/or state taxes.
With increasing cost of living, especially real estate costs, and stagnant wages, free land might be your ticket to secure a brighter future for yourself and your family. Each local program has its own requirements and stipulations. So, do your research to see if you qualify. Maybe you've never considered building a homestead in Kansas, Michigan, or Iowa before; now's the time.
Iowa
Manilla, Iowa – The small town of Manilla, Iowa has free lots and a low cost of living.
Marne, Iowa – File an application to apply for one of the many available pieces of land. Lot sizes are 80 x 120 feet and they allow modular homes as well as conventional building. If you secure a deed, you will have 18 months in which to build a home at least 1200 square feet.
Kansas
Marquette, Kansas – A safe town with good schools, Marquette has all the small-town charm you could ask for. You will need to fill out an application and, if accepted into the free land program, begin building within 120 days. Once you have signed the land agreement, you will have one year to finish building. There are additional stipulations regarding the construction of your home and occupancy. Follow this link to see if you qualify.
Osborne, Kansas – The town of Osborne is offering several incentives to boost its economy and population. In addition to giving away residential property and commercial land, Osborne is offering low-interest loans for home repairs and business.
Land packages include several requirements; the ground level of your home must be at least 1400 square feet. Once the land is deeded to you, construction must be completed within 12 months and full time occupancy established within 2 years. See if you qualify for any of Osborne's incentives here.
Mankato, Kansas – You won't have many neighbors if you move to Mankato, a town of only 900, but the town has 26 available plots on which lucky applicants can begin building their new homes.
Mankato offers more leeway than some other towns in that you have 2 years in which to finish building your home of at last 1200 square feet. However, you will need to sign a contract with a builder within 6 months of signing the deed.
Lincoln, Kansas – If you're looking for a more suburban feeling, rather than a homestead, Lincoln Kansas, a town of 3500 with easy access to Interstate 70, might be the right place for you. The available land is located within a subdivision, spitting distance to a baseball field and local schools. Apply directly to the town of Lincoln.
Michigan
Muskegon, Michigan – The town of Muskegon is attempting to boost job creation using a program they're calling Muskegon 25. This program rewards new and preexisting industrial businesses for creating jobs by offering acres of industrial property. Additional incentives for job creation include the waiving of state, income, and property taxes and reduced sewer and water costs. And just to seal the deal, highly productive CEOs may also receive season hockey tickets or a free boat slip. Welcome to Michigan!
Nebraska
Elwood, Nebraska – There are approximately 10 lots still available for free in Elwood. You can cruise by the village office to apply for a free lot or for one of the many new lots available at a reduce cost by the Elwood Redevelopment Authority.
Curtis, Nebraska – Apply now for a free lot in the small retirement town of Curtis. Various sized lots are available and utilities are already in place. Check out the virtual tour of Roll'n Hills development here.
Loup City, Nebraska – While the lots are completely free, there are 2 tracks to securing an incentivized home in Loup City, Nebraska: Market Rate Homes and Workforce Housing. To secure a Market Rate Home, you must put down a $1,000 refundable deposit. It will be returned once the home is built.
Workforce Housing is income dependent. Purchasing assistance will be available to prospective homeowners if their income falls below a predetermined standard. Should the applicant meet the criteria, they will be eligible for as much as $20,000 in down payment assistance.
Take advantage of these incentives now, while interest rates are historically low, to become a home owner.
Minnesota
New Richland, MN – New Richland is another small town, population only 1200, but it already has a bike trail and golf course. Apply for a free 86 x 133 square foot lot in a new addition on the northwest side of town. Being part of this growing community incurs certain infrastructure costs such as water, sewer, and street curbs. The roughly $14,000 will be paid semi-annually over the course of 15 years.
While this might seem a little steep, assessment fees may be reduced depending on your income and you may be able to leverage your free land into a construction down payment for your new house.