Make Your Own Concrete Countertop, It's Easier Than You Think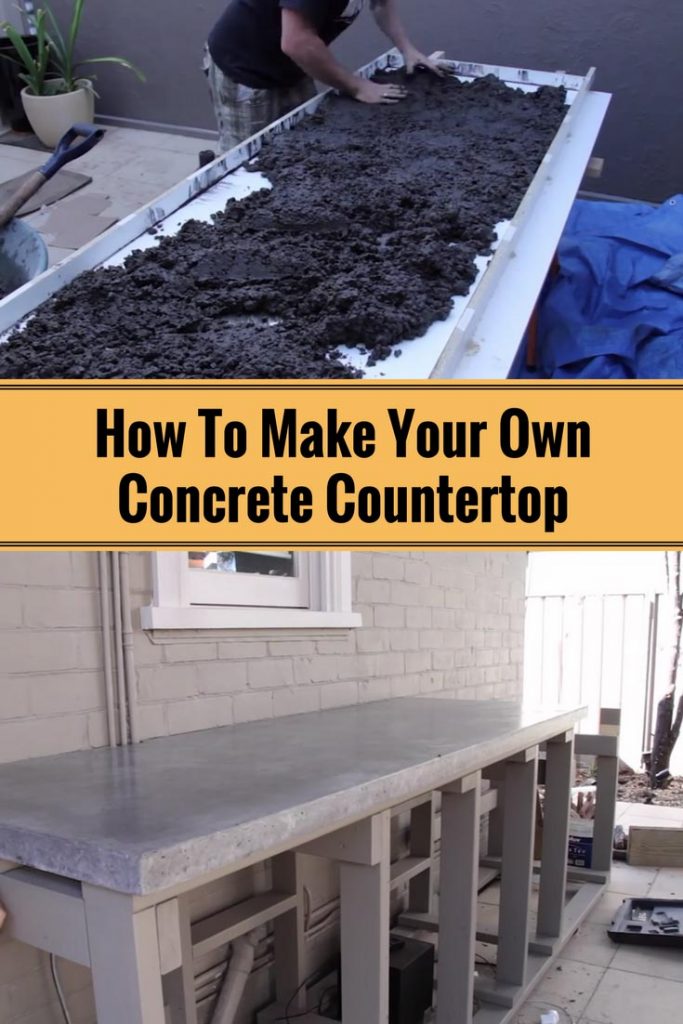 No matter the season, homeowners are always on the lookout for renovations that not only add functionality to their home but enhances the look as well. The kitchen is one of the most popular areas of the home targeted for remodeling. One of the biggest kitchen elements refurbished, customized, redone and more are countertops. Countertops provide both a base for the theme of the kitchen style and serve multiple functions needed to complete kitchen activities. If you are looking for new countertops, consider making your very own concrete countertops!
What Did the Video Say About Homemade Concrete Countertops?
The video gets right to the point by visually demonstrating and voicing out the required steps. You will also be told on what to keep into consideration besides just the tools and materials needed. The video host also shares how to add color to the concrete, if that is something you are interested in. Throughout the steps, you are narrated on how to execute them properly.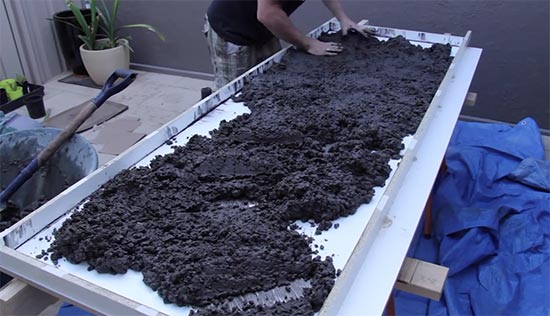 Is the Video Worth Watching For this Project?
How handy are you with your hands? Have you done DIY constructive crafts or projects before, particularly ones involving power tools? If the answer is no, watching the video would be a good idea for you. You get to see step-by-step how to make the countertop. Being able to visually see the actions can help make up for any inexperience you may have. However, even if you are someone who has successfully completed DIY projects like this, watching the video can help keep you from making mistakes easily made by accidently incorporating steps of similar projects.
Even if you feel like you can "fill in the blanks" for directions because of experience, it is always a good idea to make sure you follow exact directions for a particular project to prevent unnecessary or irreversible mistakes. Regardless of experience, the does tell you the materials and tools you will need so you are not left guessing.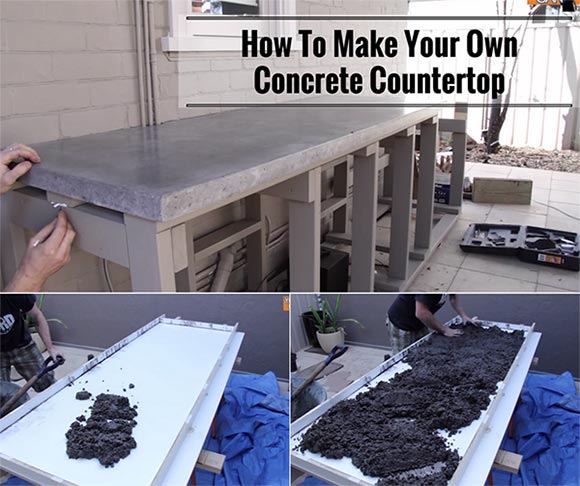 Why Would You Want to Make Your Own Concrete Countertop?
Have you ever gone shopping for countertops? There may be a vast variety of selections to choose from but there is usually a hefty price tag attached to it. If you are in the market for a new countertop, you may find it better in your financial interest to make one yourself instead of paying for materials, delivery, and installation. On that note, you can build and place your countertop as soon as you want to.
Buying one from a company would force you to have to wait on the time it takes for the company to get the product, delivery and however long it takes for the workers to install it. Making your own countertop allows your product to be unique and helps you develop a skill set. If you become good at it, you could make countertops for other people and make extra cash on the side! Finally, the concrete is very durable and not as likely to chip so easily.
Thanks for checking out  "
How To Make Your Own Concrete Countertop
". If you found this article interesting please consider sharing it on Facebook and Pinning it on your Pinterest boards, this will help spread the word and help hundreds of people see this info too, Also let me know in the comments below if you would like to add any more info to this article…