How to Make Classic Chocolate Chip Cookies That Never Go Out of Style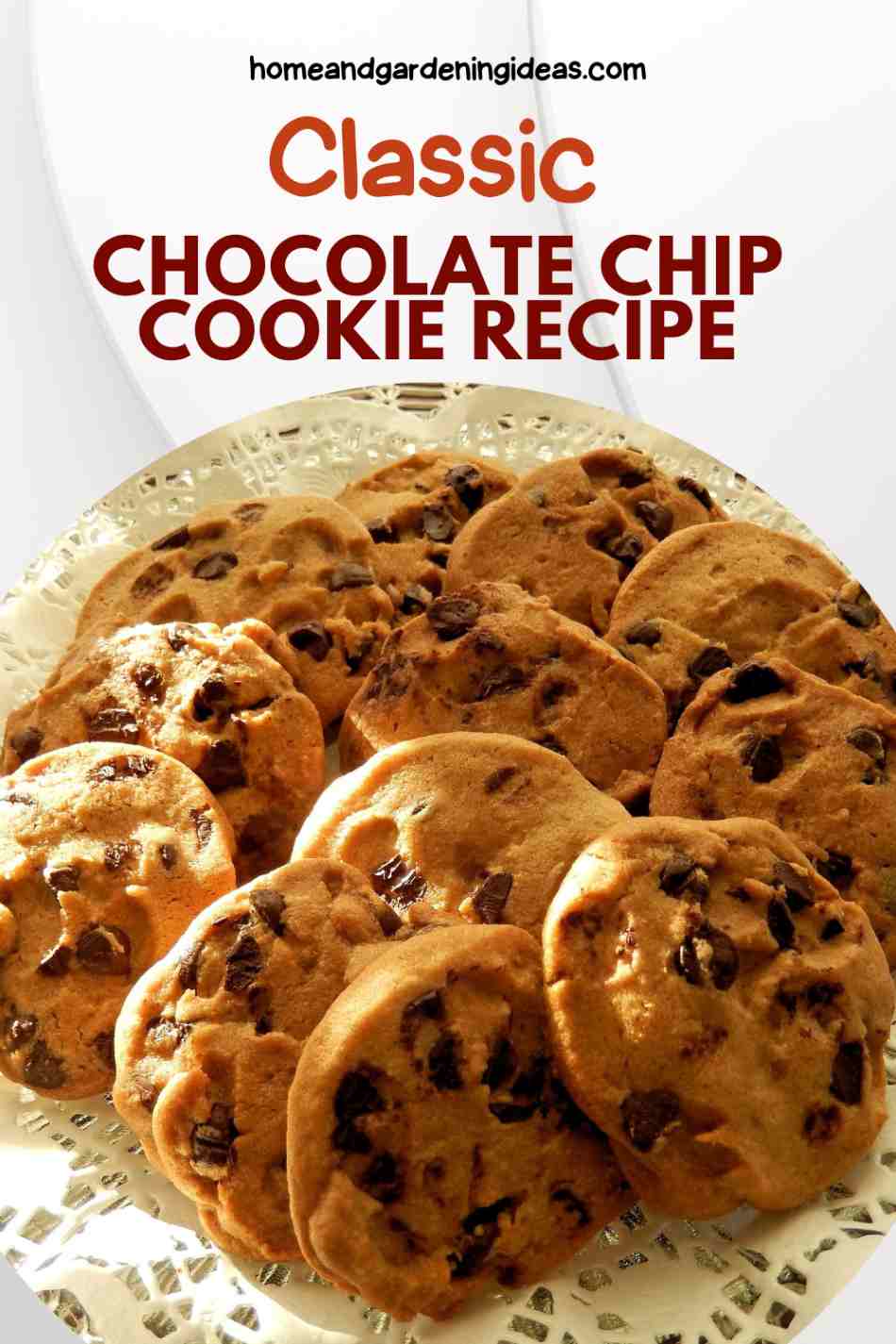 Chocolate chip cookies are a beloved classic that have been enjoyed for generations. There is something truly special about biting into a freshly baked cookie that's still warm and gooey from the oven. This vintage chocolate chip cookies recipe is a perfect example of how a few simple ingredients can come together to create something truly delicious.
Ingredients:
2 1/4 cups all-purpose flour
1 teaspoon baking soda
1 teaspoon salt
1 cup unsalted butter, at room temperature
1 cup brown sugar, packed
1/2 cup granulated sugar
2 teaspoons vanilla extract
2 large eggs
2 cups semi-sweet chocolate chips
Directions:
Preheat your oven to 375°F (190°C). Line two baking sheets with parchment paper and set aside.
In a medium-sized bowl, sift together the flour, baking soda, and salt. Set aside.
In a large mixing bowl, cream together the butter, brown sugar, granulated sugar, and vanilla extract until light and fluffy. Add in the eggs, one at a time, mixing well after each addition.
Gradually add the dry ingredients to the wet mixture, mixing until just combined. Fold in the chocolate chips until they are evenly distributed throughout the dough.
Using a cookie scoop or spoon, drop spoonfuls of dough onto the prepared baking sheets, leaving enough space between each cookie to allow for spreading.
Bake for 10-12 minutes or until the edges are lightly golden and the centers are set. Allow the cookies to cool on the baking sheets for a few minutes before transferring them to a wire rack to cool completely.
Once the cookies are completely cool, store them in an airtight container at room temperature for up to one week.
Tips and Tricks:
For an extra chewy texture, try chilling the dough in the refrigerator for 30 minutes before baking.
Don't overmix the dough as this can result in tough cookies.
Use high-quality ingredients for the best flavor.
For a fun twist, try using different types of chocolate chips, such as milk chocolate, dark chocolate, or white chocolate.
In conclusion, vintage chocolate chip cookies are a classic treat that never goes out of style. This recipe is easy to make and yields deliciously chewy, buttery cookies that are packed with chocolate chips. Perfect for sharing with loved ones or for enjoying on your own, these cookies are sure to become a favorite in your household. So why not give this recipe a try and create a batch of cookies that you'll cherish for years to come?