12 Foods that People Mistakenly Refrigerate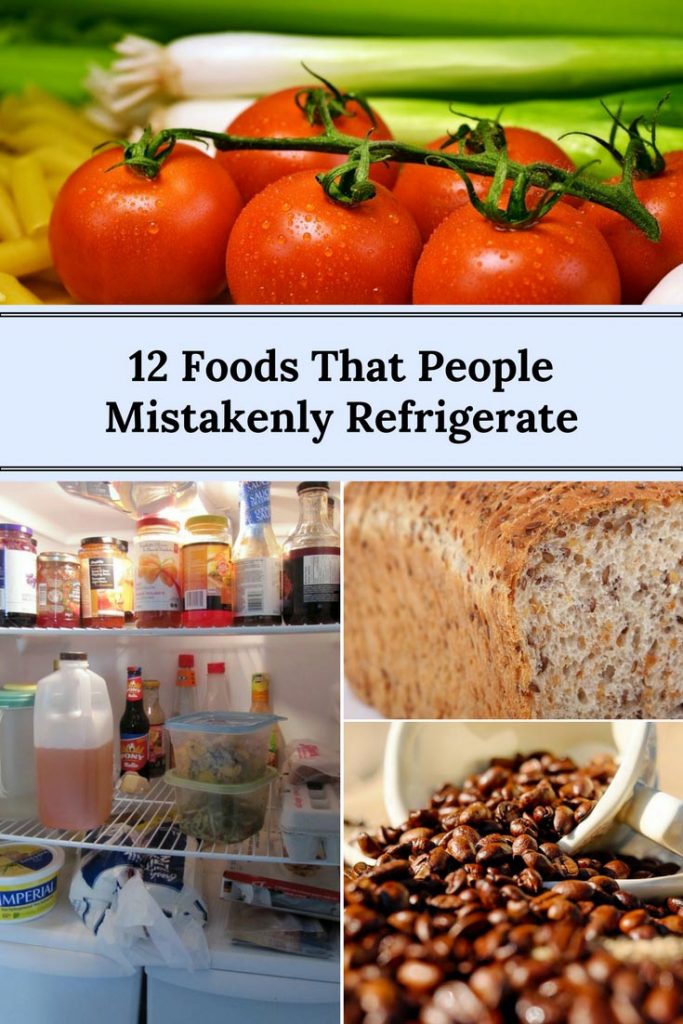 Modern life cultivates in most of us an ingrained reflex to preserve food using refrigeration. We preserve food in other ways too, of course, such as the food industry's reliance on chemical "preservatives." And, much like the use of preservatives, refrigeration has its pros and cons. For many foods, cold storage is an absolute necessity. If you aren't prepared to eat your yogurt and drink your milk immediately, then you had better store it in the fridge. Refrigeration has changed eating and lifestyle habits and there is no going back. It's a convenience that humans have readily adapted to.
However, there are certain foods that do not benefit from refrigeration and, in fact, are negatively altered in some way when stored in the fridge. At best, the flavor of these foods will change. At worst, they will deteriorate in some way, be prone to mold or bacteria, or become bland and mealy. It's important to know which foods benefit from refrigeration and which suffer from exposure to cold air. Let's take a look at some of the healthy foods that are at their best when left in a bowl on the counter, room temperature, not stored in your fridge. Sometimes fresh should be enjoyed, well, fresh: not preserved. Don't hold onto that perfect summer-ripe peach. Just eat it, now.
Head over to page 2 to see 12 foods that should not be refrigerated