12 Ways To Repurpose Tree Stumps and logs

If you have had a tree in your garden and have cut it down for what ever reason and unsure what to do with the stumps you have left of that tree as you dont have a log burner or just looking for ways to repurpose the tree stumps.  Here is a roundup of 12 projects that will help you use those left over tree stumps!
A tree stump is really an awesome material to work with, It doesn't require a lot of changes to get a finished look. A stump is ideal to make a side or coffee table, a stool or a nightstand, you'll need just to sand it a bit and then spray paint as you like and can even add a glass work top to finish it off. You can make a lamp base or a planter. A stump can function as a planter or cake stand, you can even leave it as it is to get a rustic look. Choose your DIY and get crafty!
DIY Table Lamp Of A Tree Stump
For the project you'll need a good looking tree stump, an IKEA JANUARI cord set, an electric drill, a light bulb, and a lampshade. Source: shelterness.com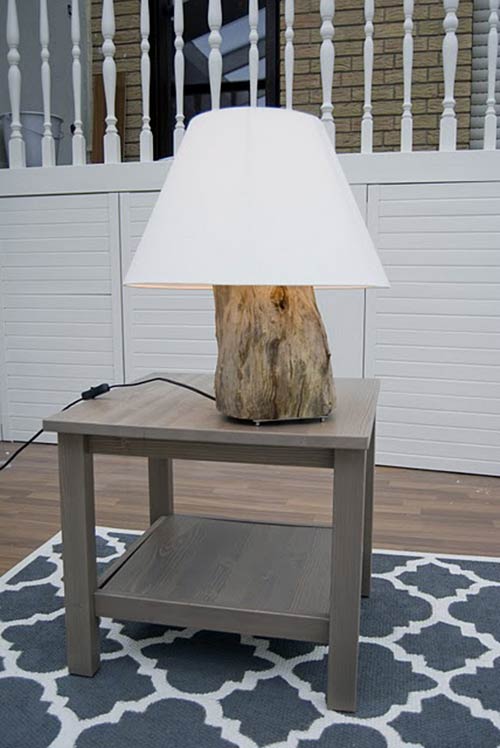 Natural Playground
simple but effective, Just bury a small amount in the ground to stop them tipping up and you have a simple play area. Source: harmonioushomestead.com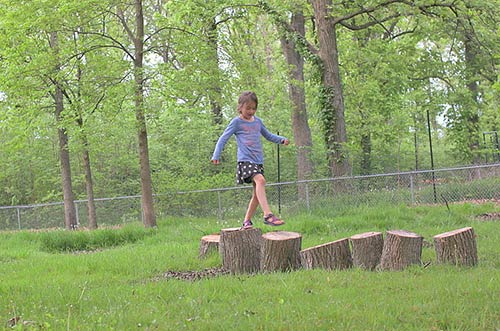 DIY Outdoor Fireplace for Back Yard
Interesting Traditional Wood Burner Stone Fire Pit Ideas Be Equipped Black Wire Netting Cover For Prevents Ashes Scattered As Well As Outdoor Fire Pits Ideas And Patio Ideas With Fire Pit.. Source: homened.com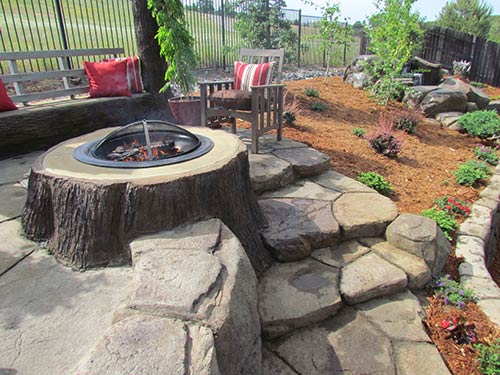 Tree Stump Ottoman
How to make an Ottoman that looks like a Mushroom from a free tree stump and thrifted sweaters! Source: Debi's Design Diary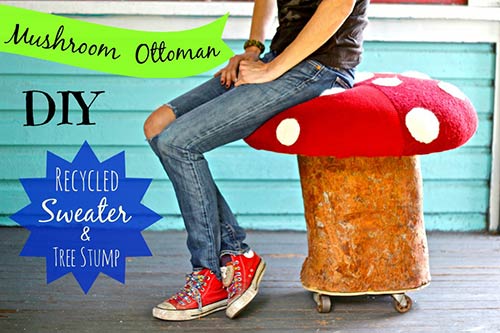 Stump stepping stones
If you've just taken down a tree, it's likely you've been left with plenty of wood. A pathway is a great way to repurpose the wood while also adding personality and function to your garden. 
Source: pinterest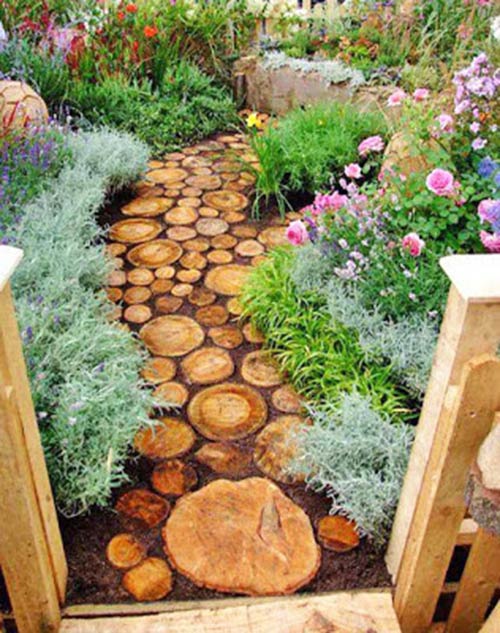 Tree Stump Garden Chair
Old broken chair + stump = garden chair. Source: littlethings.com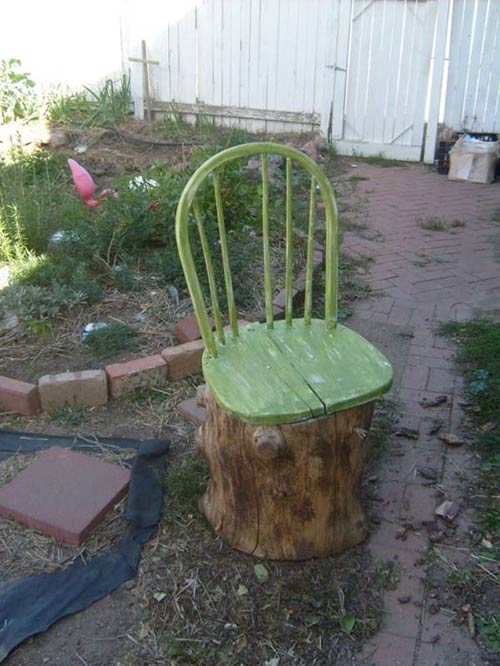 Chess Board Tree Stump
Use a saw to cut a square pattern Then you can play checkers or chess using the tree stump as the board. Source: Flickr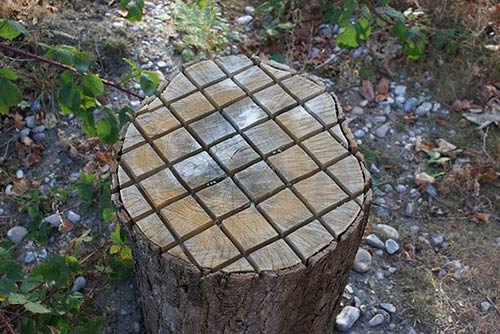 Log Planter for Flowers
What's the benefit to using a log as a planter? Logs absorb water and can help feed your flowers. They are also a natural part of the ecosystem. Source: aproverbs31wife.com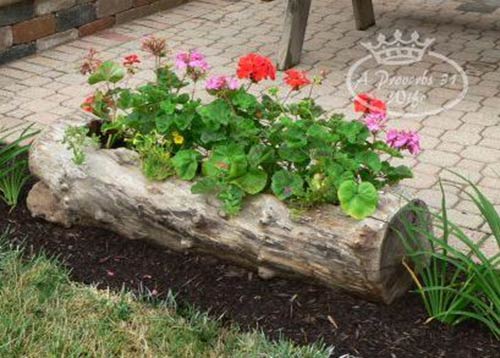 A tree stump side table.
Bring the outdoors in with the rustic Natural Tree Stump Side Table Source: thenestinggame.com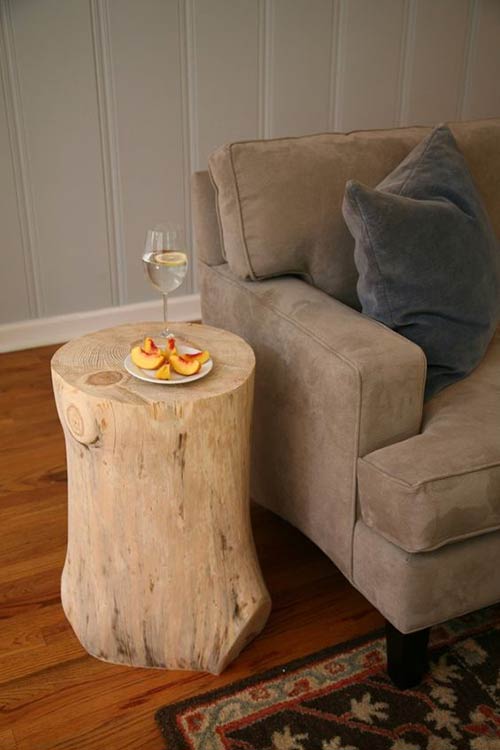 Tree stump shelves
Modify sections of a tree trunk to make floating shelves. Source: etsy.com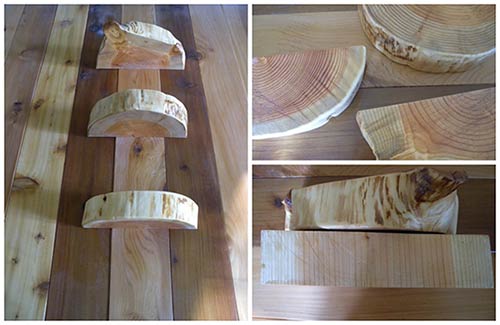 Tree Stump Steps Up To The Deck/Platform
How simple is this simple place different sizes tree stump to make steps up to a deck. Source: hautepasture.com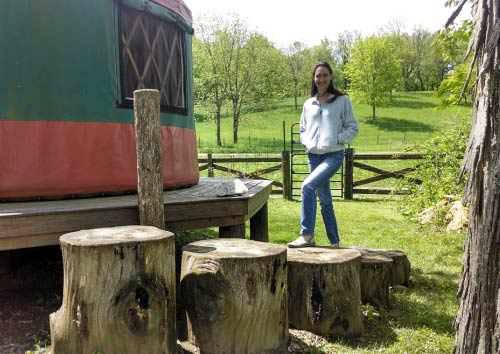 DIY Upholstered Tree Stump Stools
If you have several good-looking tree stumps lying around in your garden you can make them useful and even better looking. To do that you'll need pillow filler, staple gun and cute fabrics. Source: shelterness.com