12 Best Dwarf Trees To grow In Containers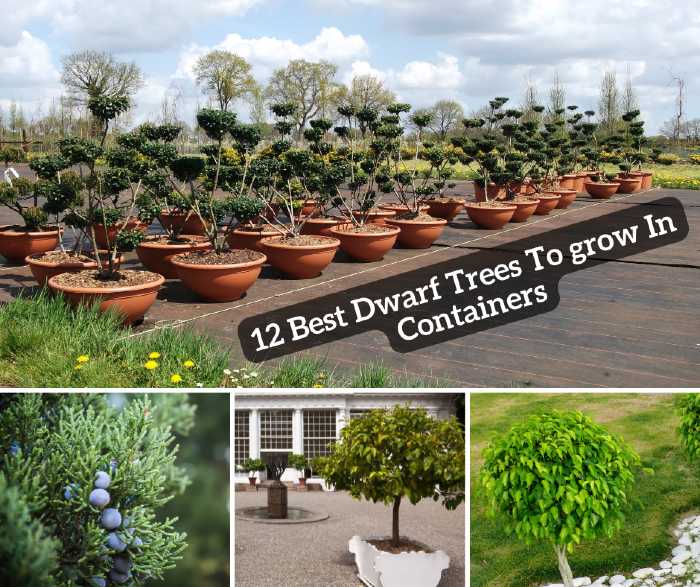 Growing trees in a pot can restrict you, since most trees tend to have their roots go deep into the earth looking for water and nutrients. However, there are many dwarf trees that can easily be grown into a pot, and it all comes down to finding the right options. With that being said, what dwarf trees should you consider? Here are some of the best options to keep in mind.
Citrus
If you have limited space in your home and want to grow a small tree, citrus trees can be a very good option. Mandarins, tangerines, lemons, limes are all small trees, and they enjoy loam based soil. They do need quite a bit of sun, and these trees are susceptible to cold temperatures. But they look great and you will be impressed with their look and quality.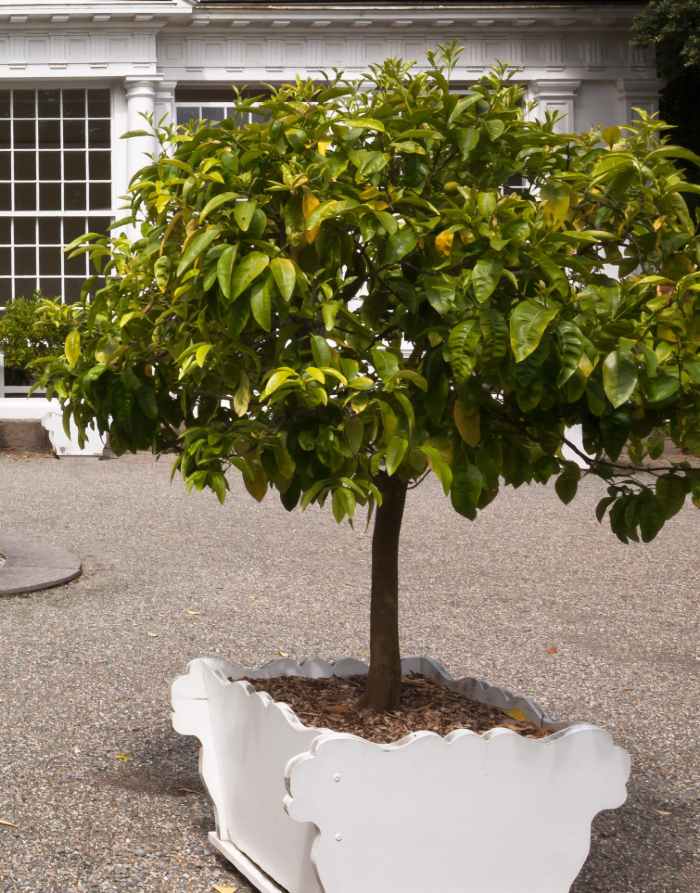 Crab Apple
The Crab Apple is not the most popular tree, but it's definitely one you can grow in a pot. The benefit here is that it can grow in any soil, and it can be ok with part shade or full sun. It's not a very demanding plant, so if you want to grow it into a pot and not worry that much about it, you will be ok with it. This is one of those great dwarf trees everyone will like, especially since its fruits are so delicious.
Crape Myrtles
This is a tree coming from the Indian subcontinent and Oceania. It has colorful flowers, and it also conveys a beautiful, unique look. With that in mind, it can get bigger than the other options, especially due to its larger roots. That's why it can be a great idea to choose a bigger pot for it.
Camellia
Camellias are great flowers, they have an astonishing look and the tree itself doesn't grow that large either. What's important to note is that this particular tree likes a more acidic soil. That means you might need specialized soil in order for it to grow properly. It also doesn't like direct sunlight that much, so keeping it in part or full shade is certainly recommended here.
Ficus trees
Ficus trees are very common in many houses due to a variety of reasons. They require little maintenance, and they also look really nice. They can grow in part shade or full sun. There are also different Ficus tree variations too, so you can easily find the one to suit your needs. The soil needs to be moist, well-drained and rich in nutrients. So yes, going for a specialized type of soil is what will help make the experience better here.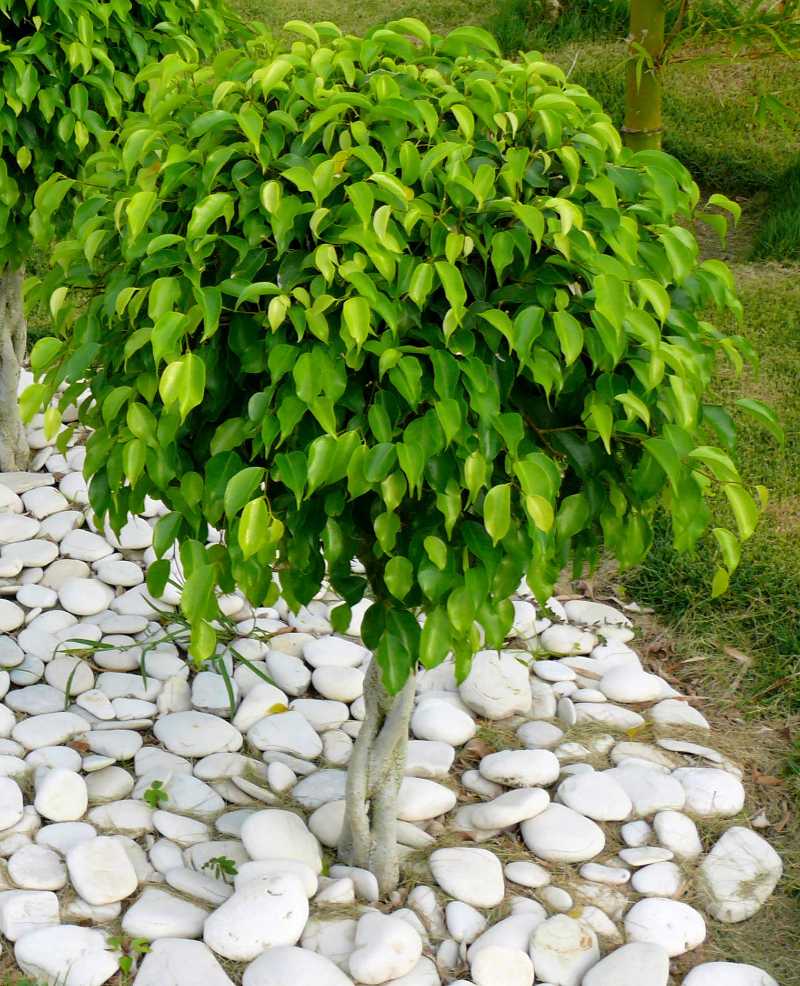 Japanese Maple
If you want a stunning dwarf tree that can be grown indoors, the Japanese Maple is certainly a very good option. It can grow up to 25 feet tall, so you should consider going for a deeper pot which can fit its roots. Overall, it's a very distinctive dwarf tree with a great look and lots of character.
Peach Trees
Peach Trees are also a great dwarf tree to focus on. Their fruits are delicious, and the Peach Trees themselves look amazing. On top of that, these are not trees that need a lot of maintenance. Sure, you still need to do the regular trimming and pruning, but that's minimal. The Peach Tree does need quite a bit of sun, but it will survive in partial shade too.
Pines
Most small conifers are great dwarf trees, but pines in particular seem to be very popular. They are great for a patio, but also look nice within your home. On top of that, pine trees don't require a lot of care aside from frequent pruning. On top of that, you just have to water them during a dry spell. Fertilization is only needed annually if the soil is poor.
Sweet bay
There are many things to like about the Sweet bay dwarf tree. It's a slender tree with a great look and it's also evergreen. On top of that, it's drought tolerant. This is one of those plants that need a lot of light, although very high temperatures can be detrimental. So it needs care and attention, but it's still a good plant even if you're a busy person.
Crepe Myrtle
There are many things to like when it comes to the Crepe Myrtle. The plant has a wonderful bank, beautiful foliage and pinkish blooms. It looks extraordinary, and it conveys the type of character and style you really want from a dwarf tree. You don't have to worry about extensive pruning, nor does this plant need excessive fertilization.
Juniper
Juniper is a small tree with small leaves similar to needles. It looks cool, it grows nicely in a pot, and many people love it because it's visually appealing and interesting. It's also one of those small trees that don't need a lot of water or maintenance in general.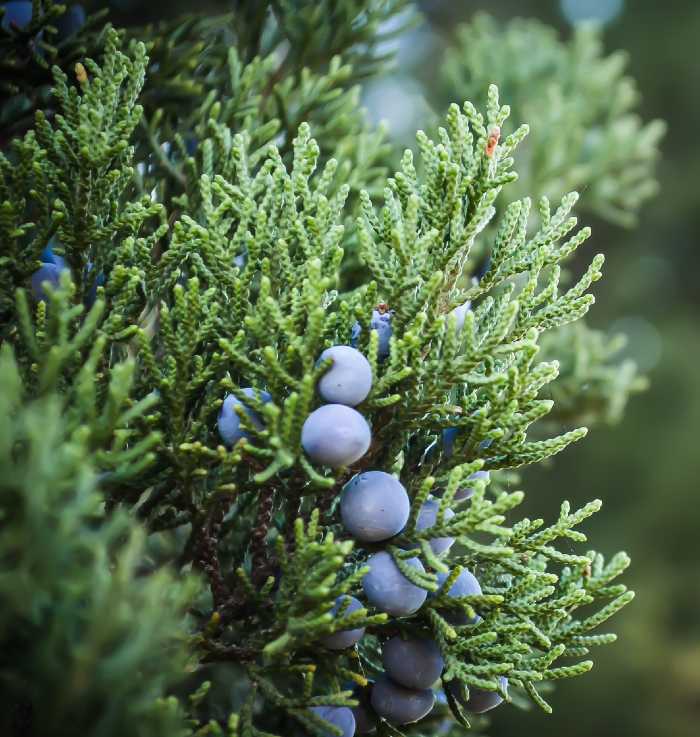 Wisteria
Wisteria is a cool-looking tree, it can grow quite a bit, but you can also train it as a small tree, shrub or even a vine. With that in mind, you don't need fertilizer for it, although some compost will help it quite a bit. On top of that, the overall style and look of this tree is unique and very appealing. Proper drainage is important, so try to focus on that if possible.
Olive tree
The olive tree is beautiful, and it's not that large either. On top of that, you do want to keep it away from direct sunlight, partial shade will be fine. Other requirements would be adequate drainage, since this is a tree that enjoys rocky soil. It doesn't require or enjoy having lots of water.
Conclusion
Growing dwarf trees is a lot easier than you imagine, and there's no shortage of options either. It's very important to pick the right tree type and see what works for you. One thing is certain, you will be impressed with their quality and style, and the experience itself will be second to none. Rest assured it's a great idea to grow a dwarf tree, and all the options presented here are well worth your time. Assess all these plants, their requirements and you will have no problem finding the right one to suit your needs!