11 No-Bake Desserts for Your Summer Picnic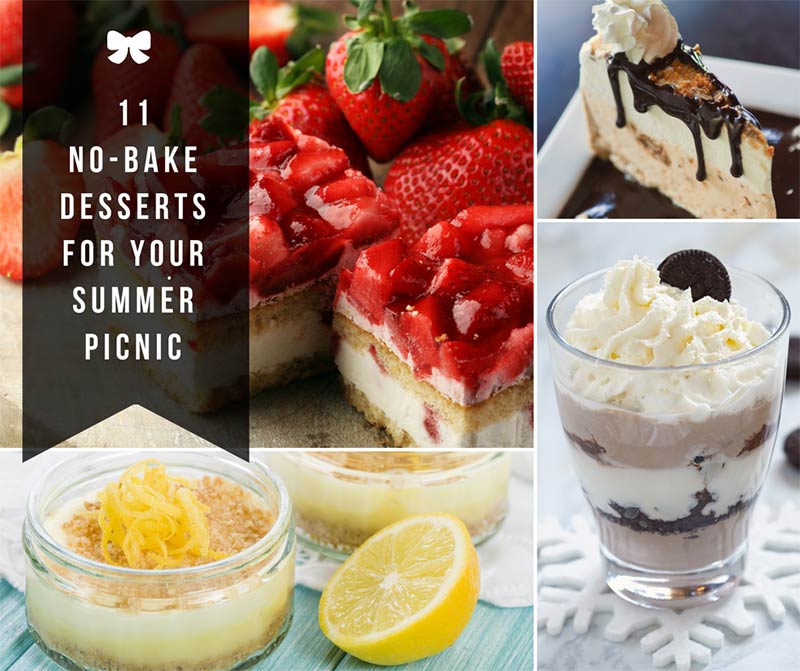 Strawberry pretzel salad is a typical hit at parties, but no bake summer berry pretzels salad is a sure hit at parties. It is a layered dessert with a pretzel crust, cream cheese filling, and a lemon-lime Jell-O topped with fresh berries.
To keep the Jell-O clear colored, the recipe calls for you to use a clear- soft drink with a lemon-lime flavor. Try Sprite, 7Up or Mist Twist! The combination of the lemon-lime Jell-O and fresh berries is simply delicious. Plus, everyone loves a dessert with a pretzel crust.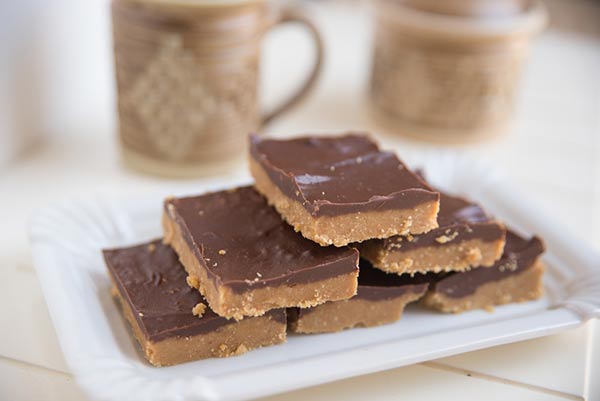 Everyone loves desserts that take few ingredients, and the no bake peanut butter bars only uses five ingredients! Prep time is less than 15 minutes, then you just need to chill them in the refrigerator for some time.
You need brown sugar, powdered sugar, butter, peanut butter, and chocolate chips! If you don't have brown sugar on hand, you also can use regular sugar and molasses. Your family is sure to love this dessert; it tastes almost like a Reese's cup!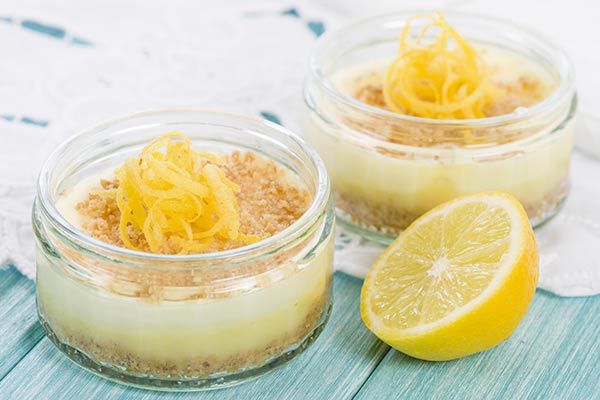 Key lime pie screams summer and reminds you of sitting on the beach with a margarita in hand. They are the perfect combination of creamy, tart, and sweet. The original recipe creates multiple mini-cheesecakes in glass jars, but you can also make a larger serving of this dessert to serve at a party.
Creating the recipe takes less than 15 minutes. The recipe says you need a food processor, but you could also smash the graham crackers with a heavier object, like a rolling pin, to get the same effect. Make sure you chill for at least an hour before serving and top with whipped cream and a lime for garnish!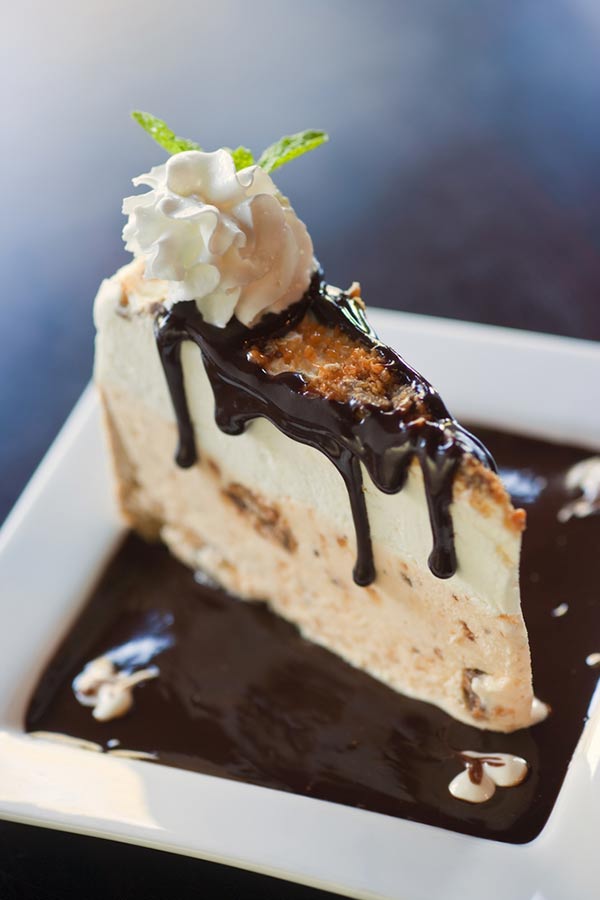 Butterfinger Dessert Lasagna looks like a difficult, fancy dessert, but it really is simple and no-bake. The dessert has indulgent layers of Nutter Butter cookies, butterscotch pudding, peanut butter cheesecake mousse, and crushed Butterfingers.
The only negative of this dessert is that you need to refrigerate overnight, so you have to plan ahead of time if you want it for a picnic. Make sure you warm up the peanut butter otherwise you won't get the correct consistency you want for the dessert.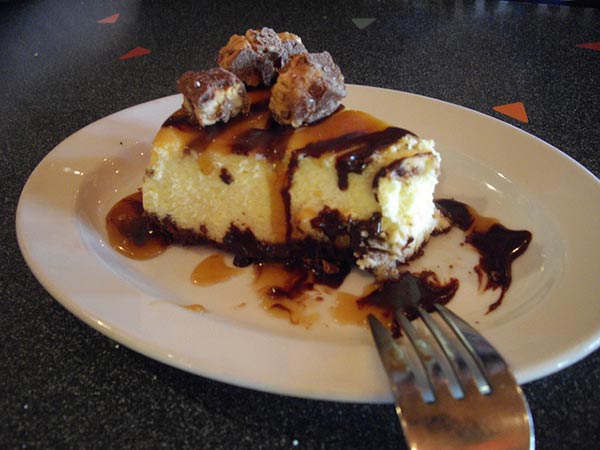 Snickers are a beloved candy bar because the flavors meld so well together. Why not put those flavors into a cheesecake for a delicious dessert? This dessert requires four simple ingredients – FOUR! It will need to set in the freezer for the perfect consistency, but that isn't long to wait for a slice of heaven.
It is a dessert that impresses family and friends, but its also simple enough to throw together for a girl's night in or even dessert after dinner for your family!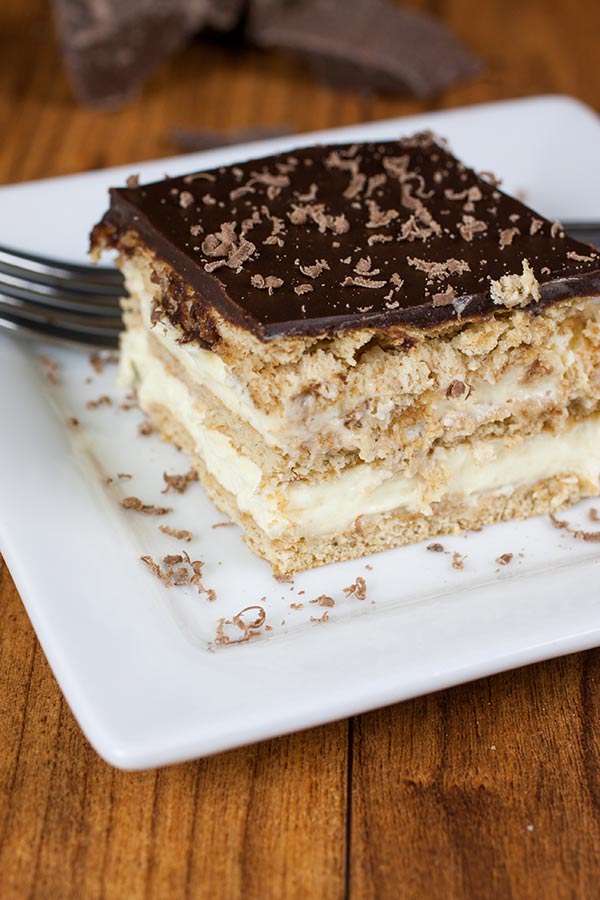 People go nuts for this dessert, and it is a hit at every party. No bake éclair cake is easy and delicious. You only need five ingredients, so the cake won't cost too much to make. You will need two packages of vanilla pudding mix, a container of Cool Whip, milk, graham crackers, and chocolate frosting.