How to Make Super-Concentrated Laundry Detergent at Home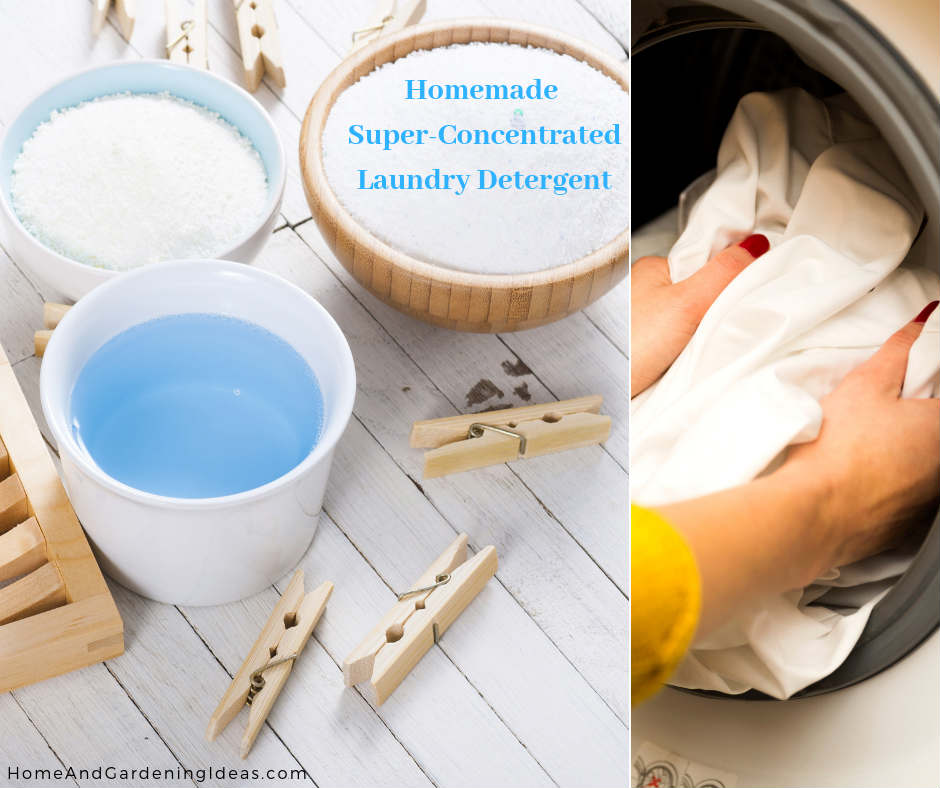 Have you seen the cost of laundry detergent at the store? It can cost a small fortune for a SMALL jug that gets you 24 loads. If you have kids, 24 loads won't last at all. Making concentrated laundry detergent at home is easy and it saves you money, two that everyone loves!
This detergent costs around $2.50 to $3 to make, depending on the cost of the ingredients at your store. If you use ¼ cup per load, you should get around 64 loads, which means each load costs $0.04! That's insanely cheap and frugal!
To make this laundry detergent, you first need to find a gallon-sized container or two half-gallon containers. Juice jugs work, or you might find some half-gallon glass jars. Remember that this detergent is CONCENTRATED, so you need to use less of it than you would with store-bought detergent.
Most people will notice that this detergent produces very little to no suds. It works fine in front-loading, high-efficiency washers.
Super-Concentrated Laundry Detergent Ingredients
½ cup Borax
½ cup Washing Soda
½ cup Dawn Dish Soap
4 cups HOT water
How to Make Laundry Detergent at Home
Wait until you see how EASY it is to make this detergent. It's so easy that your kids could probably do it with ease. Once you do it the first time, you'll never go back to those laundry detergents that require grating soap.
Put the borax, washing soda, and Dawn Dish Soap into the container of your choosing.
Pour in the hot water to dissolve all the ingredients. You may want to stir it a bit if you can gently to help the dissolving process. DON'T shake it otherwise you get bubbles.
Fill the container the rest of the way with cold water. Before you use it, the ingredients will settle at the bottom of the container each time after it sits. So, you'll need to gently shake it each time you want to use it.
Using Concentrated Laundry Detergent
For a normal load of laundry, you should use ¼ cup of detergent. If the load is larger or heavily-soiled, use ⅓ cup of detergent!
Some people like to add some oxygen bleach along with this liquid version. Many dry detergents include it, so just add a bit in too, especially if you are washing a load of whites!
That's all you have to do. You can put the detergent wherever your washer indicates. Everyone who has tried this recipe LOVES it! Plus, it takes about 2 minutes to make without any grating. It can't get easier than that!