Five Useful Knots For Camping, Survival, Hiking, And More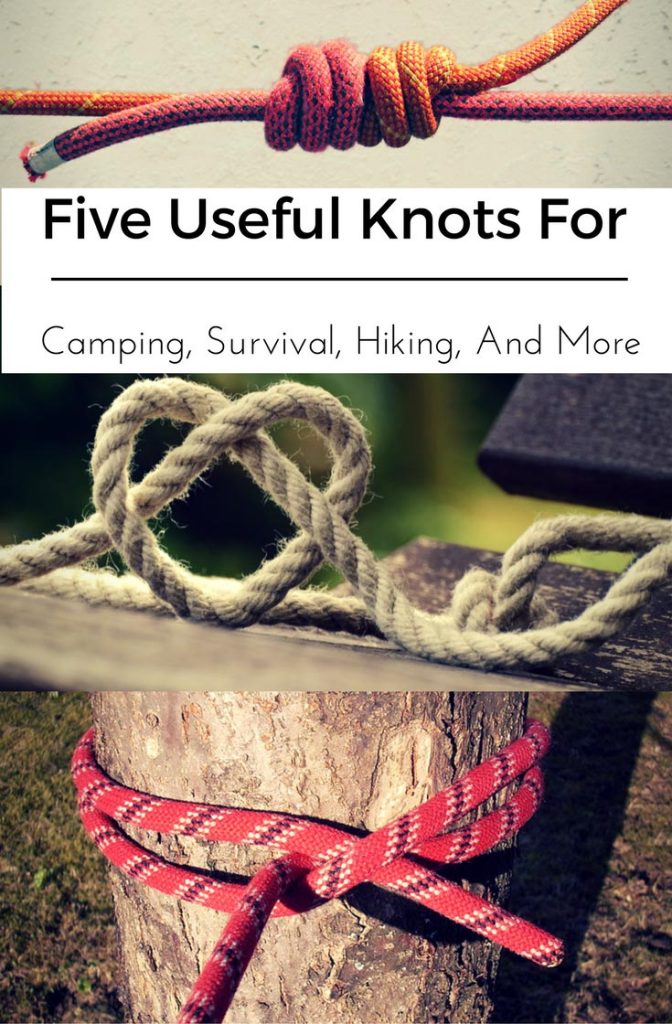 Why Would You Need to Know About Knots?
Practicing knot tying can become very handy for you one day! You never know when you are going to need a special knot during camping activities or trying to survive out in the wild. The following are some potential ways you can potentially use knots.
• Secure gear to packs or vehicles
• Reinforce bundles like firewood
• Secure wounds or bandages
• Keep shelter from blowing away
• Climb trees to reach food or safety
• Strongly connect ropes together
• Create nets for fishing or trapping
• Stopping ropes from running out
• Cinch down a particular load
Either way, can be knots very useful for important situations!