8 Fruits & Vegetables You Can Grow in Hanging Baskets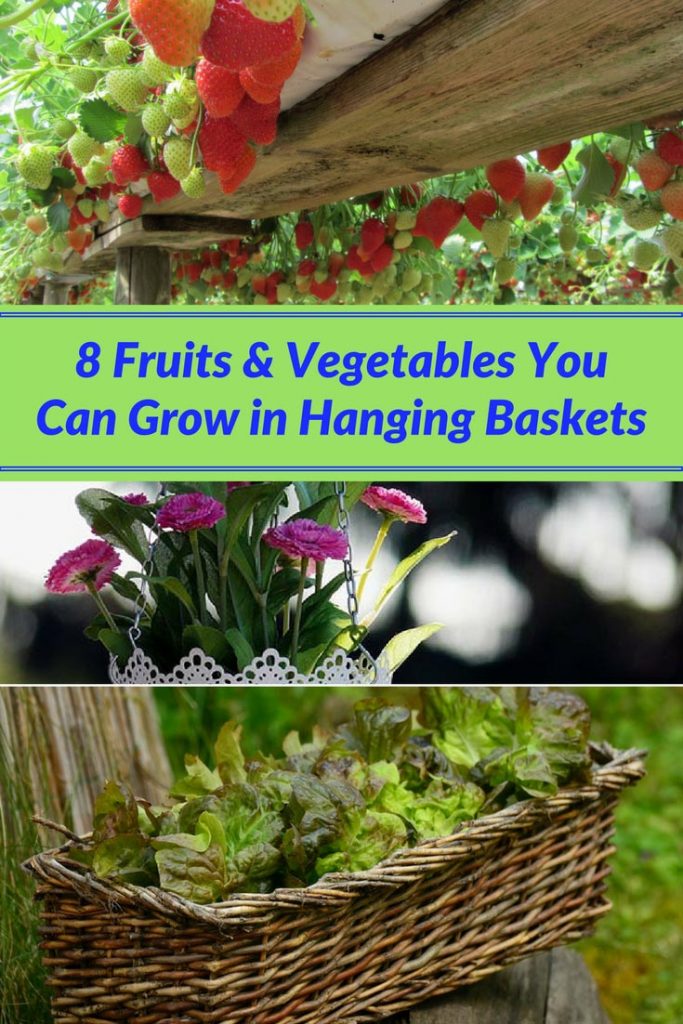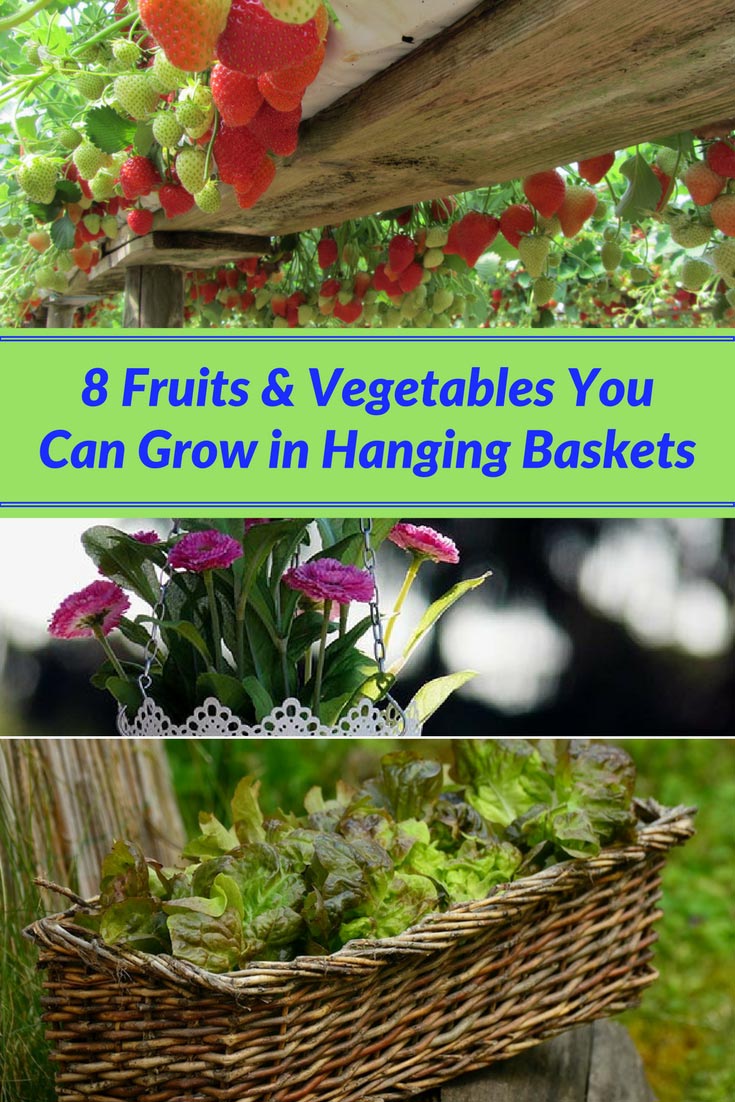 Vertical gardening has seen a rise in popularity over the past few years as urban gardeners with small yards make the most of porches, walls, fences and trellises in their efforts to grow their own fruits and vegetables. Even people with abundant garden space often grow food crops in hanging baskets for the visual effect. Many fruits, vegetables, and herbs are beautiful and, when suspended, they can add visual texture and dimension to outdoor spaces.
Plus, by moving portions of your edible garden up, you free up space in raised beds and earthbound containers for more produce. Leave tall, sprawling, or heavy fruits and vegetables such as corn, squash, and watermelons, respectively, in your garden, but move the cherry tomatoes and strawberries up where you can see them every time you come in or out of your house. This way, you won't even have to put shoes on if you need to grab a couple of tomatoes to throw in the salad. Just pop out to your porch and pick what you need. Of course, not every food crop is well suited to life in a hanging basket. It's important to choose the right crops and to keep them well watered and fertilized if you want them to stay green and productive throughout the summer.
There are several guidelines you can follow when deciding which fruits and vegetables to plant. Look for plants that stay relatively small and, when possible, opt for dwarf or bush varieties. Vining crops are often a good choice, but the fruits must be light enough for the vines to hold without breaking. For example, winter squash and melons produce fruit that is too heavy for the vines to hold and even too heavy for most baskets. Being careful not to overcrowd your pot, try planting combinations of fruits and vegetables, like swiss chard and peas together or spinach and strawberries. This will create a nice visual effect. Do not try this with heavy feeders like tomatoes and peppers, though. These should be confined to their own containers.
Set yourself up for success by first choosing the right basket. Make sure you choose a sturdy basket that hands from a chain and not from a plastic hook; in addition to the growing plants themselves, the basket will need to be strong enough to support the weight of soil and water as well. It also needs to be an appropriate size for whatever you are trying to grow. If you skimp on depth, the roots will have nowhere to go. If you're growing heavy, full-sized plants, you'll need a deep pot to handle their extensive root systems. Use a five-gallon bucket with drainage holes drilled into the bottom and sides. Fill it with potting soil and use a chain to suspend it.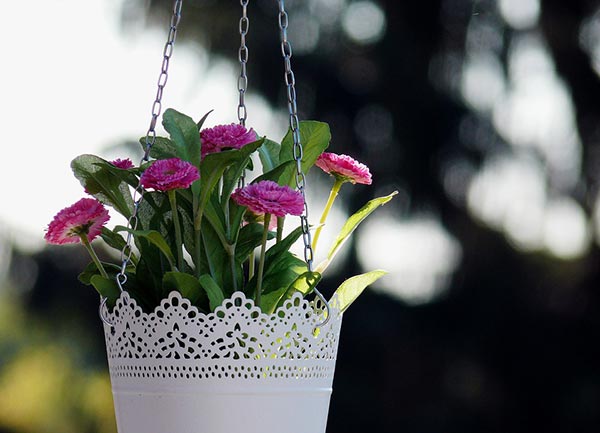 Container gardening up in the air is pretty similar to container gardening on the ground. Once you have chosen your crop and receptacle, prepare the container as you would if you were planting flowers on your back deck. Fill it with a good potting mix and periodically apply fish emulsion or a slow-release fertilizer. Plants in containers quickly deplete the nutrients within the container. They also dry out quickly in hot weather, so be sure to water every day.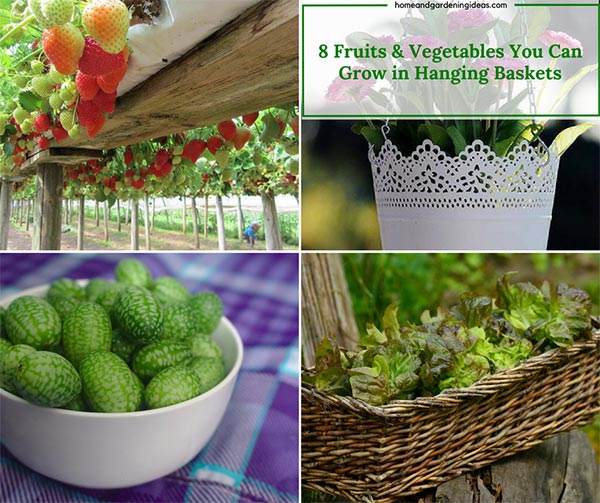 Here are 8 food crops that will thrive in a hanging basket.
Cherry tomatoes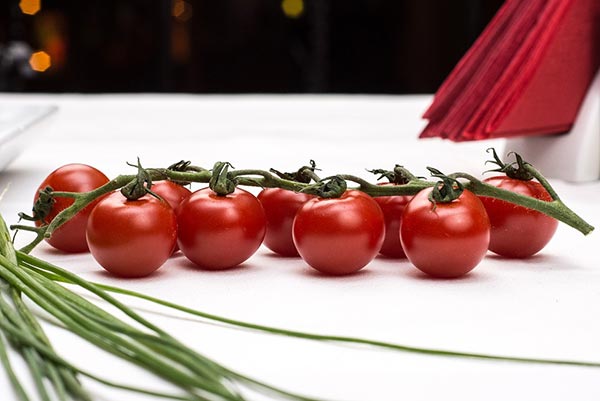 Cherry tomatoes are one of the best choices for container gardening. They are beautiful and easy to grow. They even smell good. Stick with bush varieties that stay compact and will trail down the sides of your basket. Plant one per pot unless you are using a 5-gallon bucket; tomatoes are heavy feeders and will hog nutrients.
Chard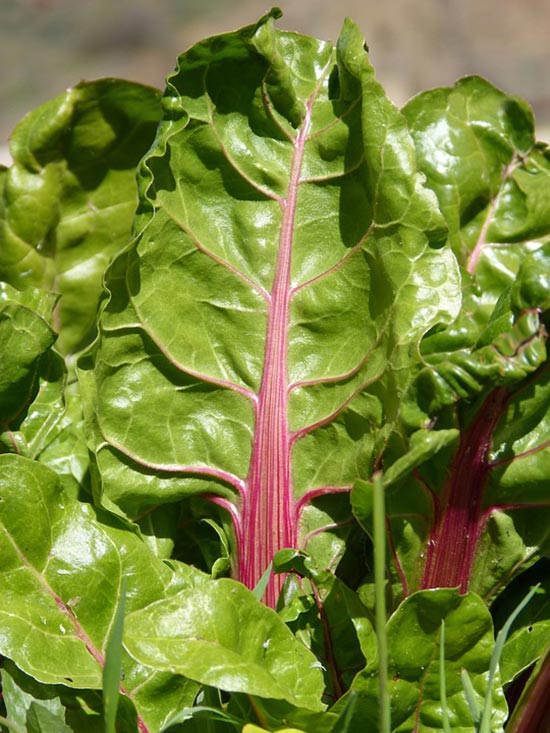 Chard is the vegetable equivalent of having both "looks and brains" only, in this case, it's having both "looks and nutritional content." Related to beetroot and spinach, it has colorful stems that brighten up any outdoor area. The stems could be red or a variety of hues ranging from yellow to red on the color spectrum, depending on the type of chard. This leafy green is packed with nutrients. Use the greens in salads or soups and dice the stems to use as a celery substitute.
Lettuce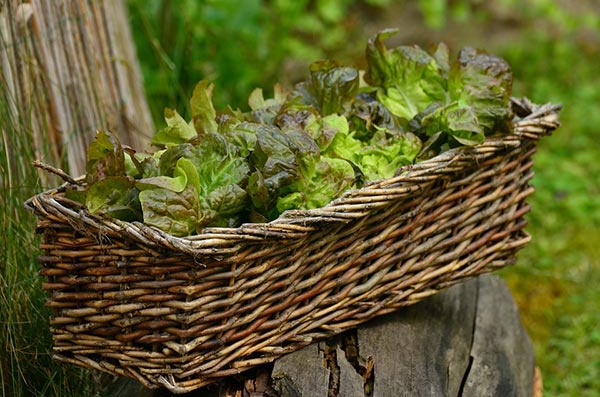 Lightweight and easy to grow, lettuce is a champion of container gardening. It stays relatively small and the bright green ruffled leaves look pretty next to trailing vines. It does best in full sun except during the peak of summer when it will require respite from afternoon sun.
Green Beans or String Beans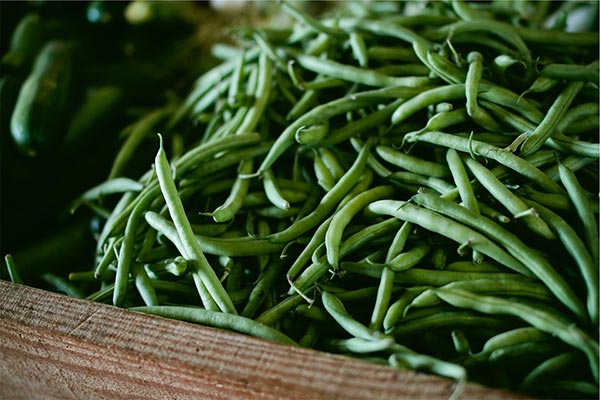 Beans will climb and trail over the sides of a hanging basket, making for a pretty picture and easy harvesting. Try growing purple wax beans to add some color.
Cucumbers or Mexican sour gherkins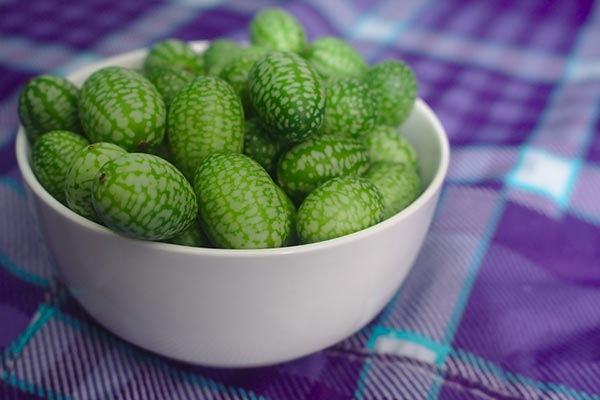 Regular-sized cucumbers will be too heavy for your hanging basket. Try growing bush or mini-cucumbers or, instead, grow Mexican sour gherkins which taste like cucumbers but look like small watermelons. While technically not a member of the cucumber family, Mexican gherkins are a delicious substitute for cucumbers.
Herbs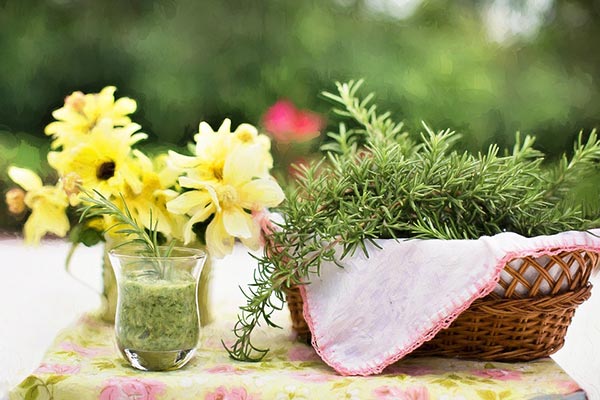 Herbs are fragrant, beautiful, versatile, and practical. Almost any variety can be grown in a hanging basket and keeping them close on your porch will encourage you to incorporate them into your cooking. Sprinkle some fresh parsley into your salad, add fresh rosemary to your next marinara, and include fresh basil on your next tomato sandwich.
Strawberries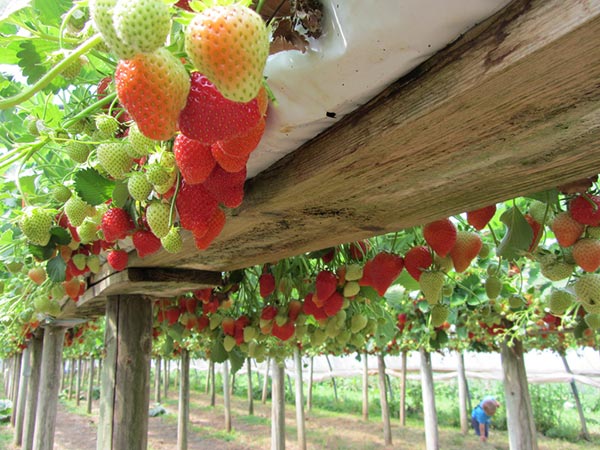 Strawberries are very easy to grow in containers. They are small and hardy and some varieties bear fruit for most of the summer. Because of their shallow roots, it's important to keep them well-watered but, otherwise, growing strawberries in hanging baskets is no more challenging than growing them in your garden. Plus, they are delicious.
Peas
The climbing and trailing habits of peas make them a dynamic addition to a hanging garden and their sweet little white flowers add to the visual appeal. Their fruit is lightweight and they are very hardy. Just be vigilant about watering every day.