15 Creative Ways to Reuse and Upcycle Milk Jugs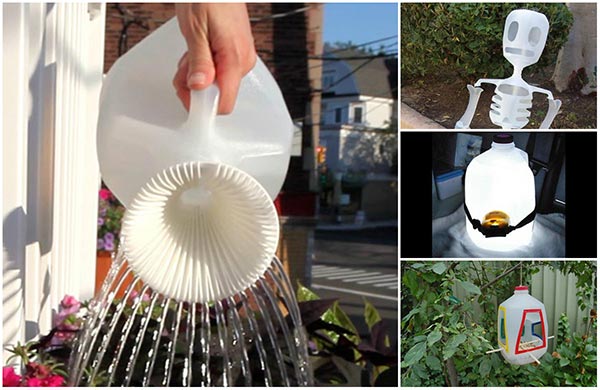 Are you are looking for new craft ideas? Do you want to try upcycling to save money? How about recycling those plastic bottles instead of throwing them away? Get with the kids and see which of the ideas shown here are ones they want to try. Milk jugs are a pretty perfect material for DIY projects. They're durable, lightweight, they float, they're flexible, and they are ubiquitous.
Ambient Lamp Out of a Milk Jug
This portable lamp is just a gallon milk jug filled with water, with a headlamp pointing into it. It's a clever repurposing trick that creates a great soft light perfect for reading, writing or illuminating the outdoors. Source: lifehacker.com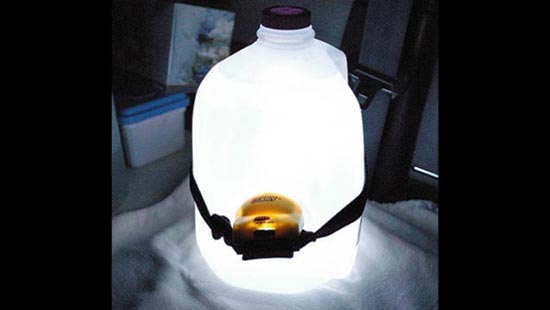 Sowing Seeds In Milk Jugs
As the weather warms up, flip back the tops on nice days but close them again at night. When evening temperatures stay above freezing you can leave them off permanently. Source: gardengatenotes.com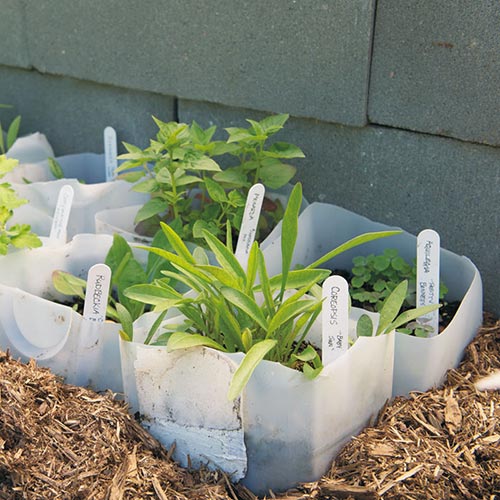 Igloo Made out of Gallon Jugs
She collected about 270 milk jugs and connected them using a bit of hot glue. Just keep piling them high!! This is now the kindergarten reading corner! Source: survivingateacherssalary.com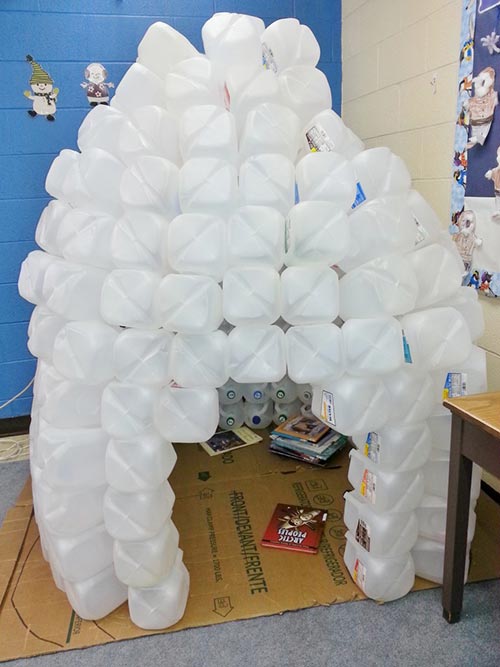 Milk Jug Root Waterier
upcycled a few milk jugs as a way to get the water to the roots without having to go through the soil. The milk jugs were cleaned and have small holes poked through to let the water go directly to the roots. Source: hometalk.com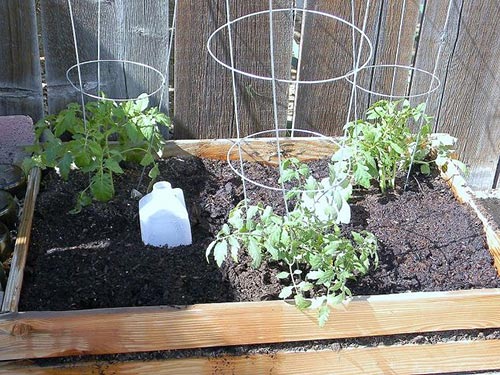 Milk Jug Watering Can
Sprout is a concept that helps home gardeners, repurpose empty milk jugs as watering cans.  It takes advantage of what you already have in a milk jug. Source: dustbowl.wordpress.com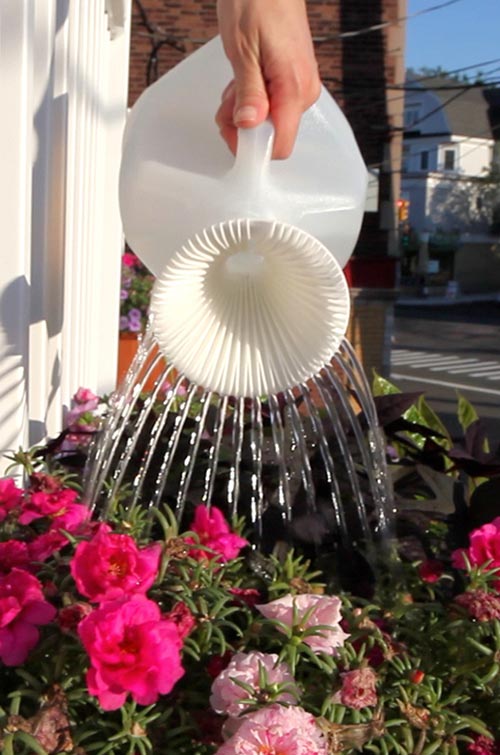 Make a Lunch Box from a Milk Jug
Family living site Disney Family Fun shows us how to re-purpose an empty milk jug into a lunch container by washing it out, drawing lines as shown in the photo, cutting it out, folding, and attaching a hook and loop closure. Source: familyfun.go.com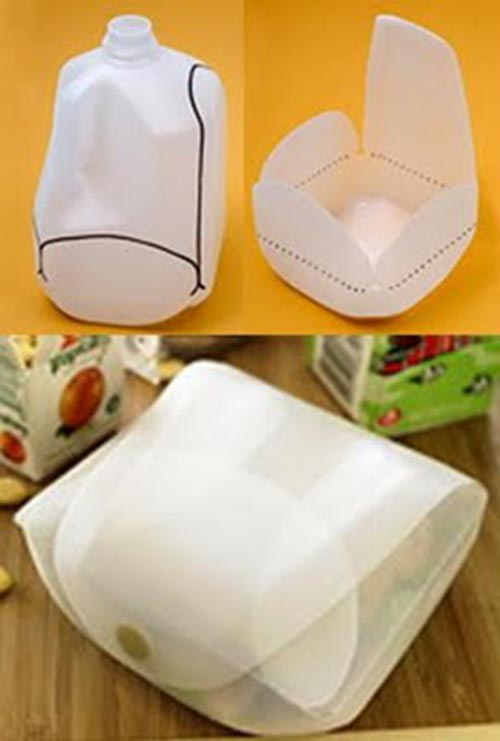 Faux Capiz Shell Chandelier
The best part (and you're going to love this one!) is that every one of you out there can make one too! Source: shoestringpavilion.blogspot.co.uk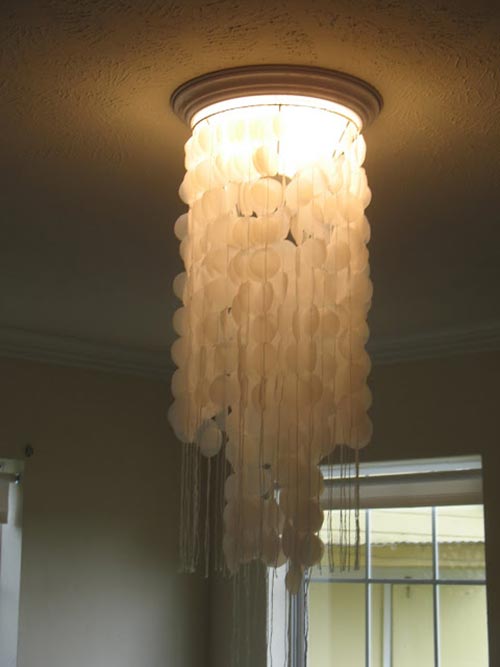 Recycled Craft Supply Organizers
No, you don't need to buy more containers to organize the kids' stuff. You just need to drink more milk. Source: makezine.com

page 1 of 2
Milk Jug Skeleton
This cute recycled skeleton was found in the Halloween issue of Family Fun This is a great idea for Halloween. Source: littlegenegreenbean.blogspot.co.uk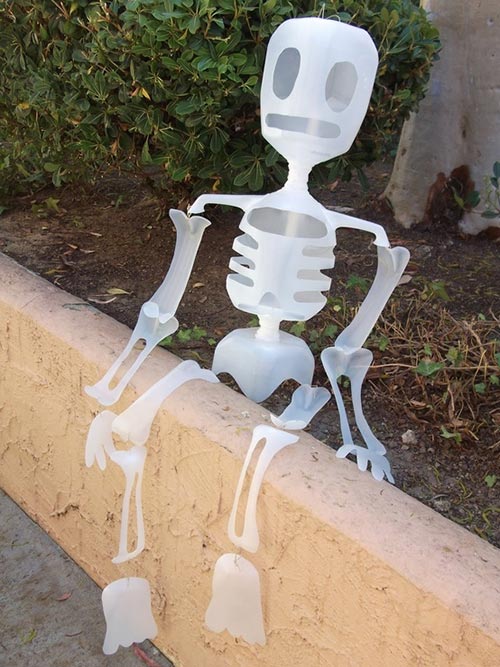 Spirit Jugs
This is a great idea for Halloween and best park you can get your kids to help out. let your kids color in the faces while you bake a batch of cookies. Source: eighteen25.com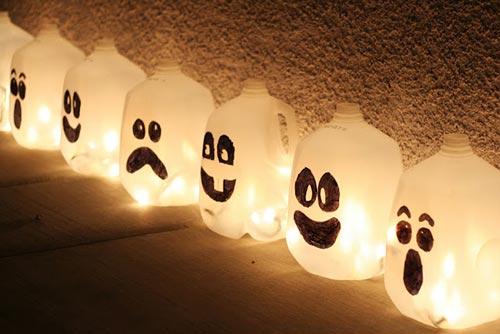 Milk Jug DIY Jewelry
I love crafting by recycling materials because it shows my kids how to be innovative and how to be mindful of waste. Milk jug plastic can be cut into many different shapes, colored and used for many things such as sun catchers, ornaments or in this case, jewelry! Source: pbs.org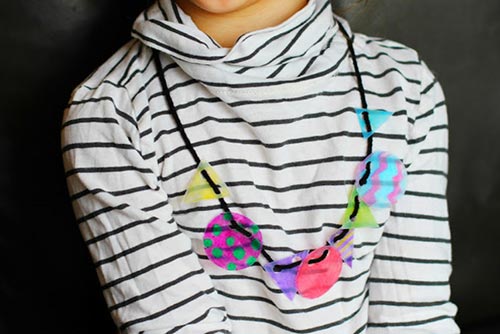 Milk Jug Storm Trooper Helmet
There is something special in kids wearing Star Wars costumes. Here, you can find a detailed step by step instructions of how to make this funny helmet out of old, milk jug. Source: filthwizardry.com
Homemade Toys – Milk Jug Toss
Making toys can be a fun, cheap alternative to getting some from the store. And if you can get the kids involved, they will likely treasure it more and, thusly, enjoy it more. So win-win-win! Source: playeatgrow.com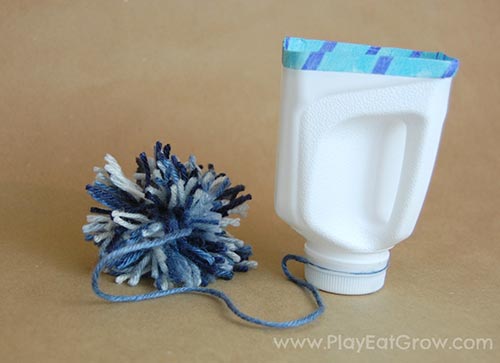 Diy Milk Jug Scooter And Bike Lanterns!
Make some DIY milk jug lanterns for attaching to the front of scooters and bikes, for fun adventures in the dark! Source: theimaginationtree.com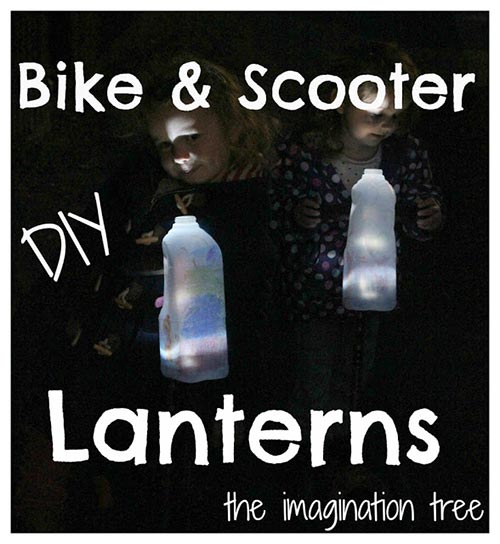 Milk Jug Birdfeeder
I had two huge plastic milk jugs that we had yet to put in the recycling bin, when I thought how easy it would be to make them into bird feeders. Source: upcycledpress.org