Homemade Pumpkin Granola Recipe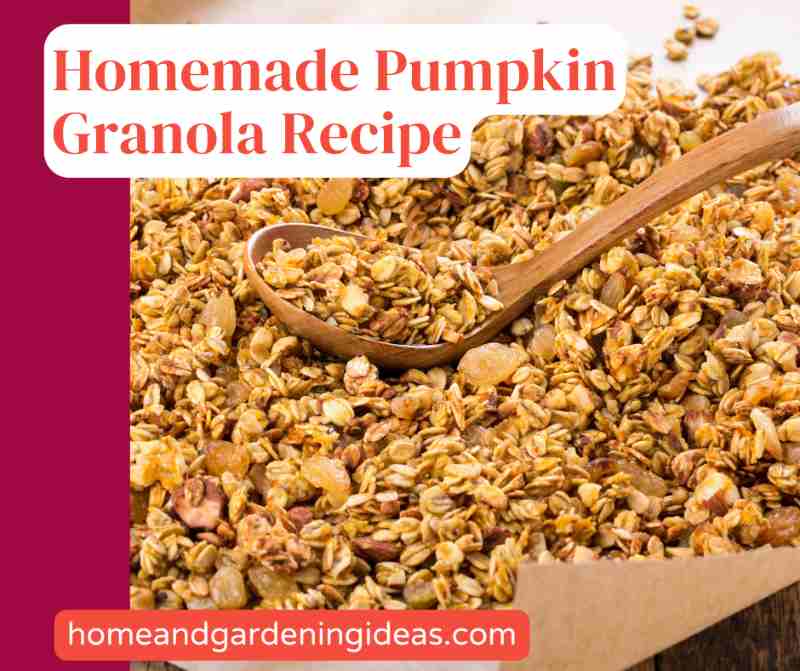 As the leaves start to turn and the air gets crisp, it's the perfect time to embrace the warm and comforting flavors of pumpkin. This homemade pumpkin granola is a delightful blend of wholesome ingredients and cozy spices, making it an ideal treat for the pumpkin season.
Whether you enjoy it as a crunchy topping for your morning yogurt or as a standalone snack, this granola will surely become a fall favorite.
Ingredients:
3 cups old-fashioned rolled oats
1 cup chopped nuts (such as almonds, pecans, or walnuts)
1/2 cup pumpkin puree
1/4 cup pure maple syrup or honey
1/4 cup coconut oil, melted
1 teaspoon pumpkin pie spice (or a mixture of cinnamon, nutmeg, and cloves)
1/2 teaspoon vanilla extract
1/4 teaspoon salt
1/2 cup dried cranberries or raisins (optional)
Instructions:
Preheat the Oven: Preheat your oven to 325°F (165°C) and line a baking sheet with parchment paper or a silicone baking mat.
Mix Wet Ingredients: In a mixing bowl, combine the pumpkin puree, maple syrup or honey, melted coconut oil, pumpkin pie spice, vanilla extract, and salt. Mix well until the ingredients are thoroughly combined.
Add Dry Ingredients: Add the rolled oats and chopped nuts to the wet mixture. Stir until the oats and nuts are evenly coated with the pumpkin spice mixture.
Spread on Baking Sheet: Spread the granola mixture evenly on the prepared baking sheet. Press it down slightly with a spatula to create an even layer.
Baking: Bake the granola in the preheated oven for about 25-30 minutes or until it's golden brown and crispy. Be sure to stir the granola every 10 minutes to ensure even baking.
Cooling: Once the granola is baked, remove it from the oven and let it cool completely on the baking sheet. It will continue to crisp up as it cools.
Add Dried Fruit (Optional): If you're using dried cranberries or raisins, stir them into the cooled granola.
Storage and Shelf Life:
Proper storage is key to maintaining the freshness and crunch of your pumpkin granola. Once fully cooled, transfer the granola to an airtight container or a glass jar. Store it in a cool, dry place away from direct sunlight. When stored correctly, homemade granola can stay fresh for up to 2-3 weeks.
Enjoying Your Pumpkin Granola:
Indulge in your homemade pumpkin granola by serving it with your favorite yogurt, milk, or as a topping for smoothie bowls. You can also munch on it as a delightful snack throughout the day.
Feel free to tailor this recipe to your taste preferences. Experiment with various nuts, seeds, and dried fruits to create your own unique blend of flavors. This pumpkin granola is not only a tasty treat but also a wonderful homemade gift idea for friends and family during the festive season. Enjoy the autumnal goodness in every bite!