Pumpkin Cobbler Made With Pumpkin Spice and Pecans with Cream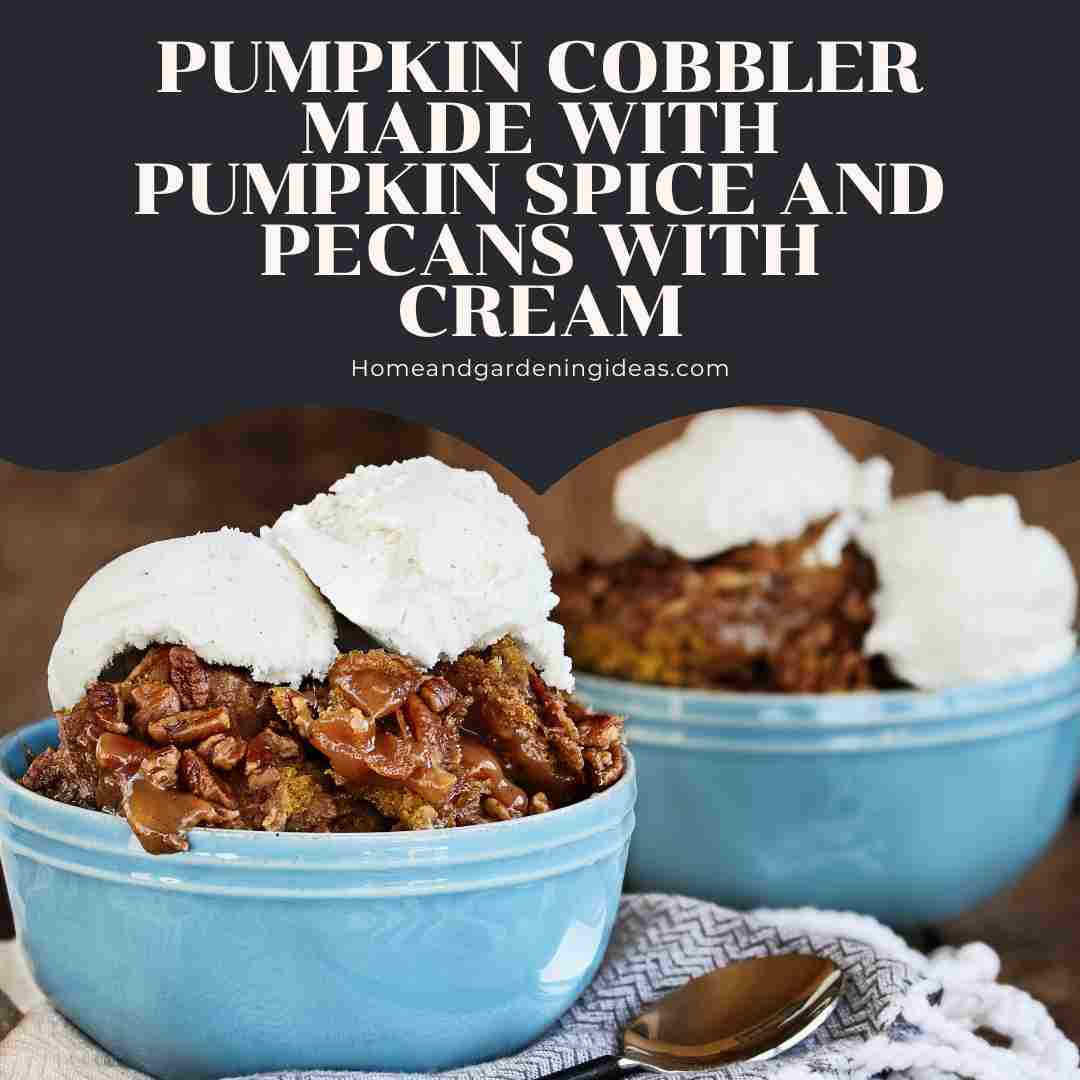 As the days grow shorter and the air turns crisp, the allure of fall flavors beckons. Step into the season with a slice of pure comfort: Pumpkin Spice Cobbler. This delightful dessert combines the essence of pumpkin spice, the heartiness of pecans, and the sweetness of brown sugar. Every bite is a reminder of the magic of autumn.
An Ode to Autumn's Heritage:
Pumpkin, a revered autumnal ingredient, has graced tables for generations. From hearty stews to decadent pies, it's a symbol of the season's bounty. Our Pumpkin Spice Cobbler celebrates this heritage while adding a modern twist with the warmth of brown sugar.
Ingredients:
For the Cobbler Batter:
1 ⅓ cups all-purpose flour
1 teaspoon baking powder
1 teaspoon pumpkin pie spice
½ teaspoon salt
⅓ cup sugar
⅓ cup brown sugar
¼ cup milk
¼ cup vegetable oil
2 teaspoons vanilla extract
For the Pumpkin Filling:
⅔ cup pumpkin puree
¼ cup brown sugar
1 teaspoon pumpkin pie spice
For the Topping:
½ cup chopped pecans, toasted
Instructions:
1. Preparing the Pumpkin Filling:
Preheat your oven to 350°F (175°C).
In a bowl, mix the pumpkin puree, ¼ cup brown sugar, and 1 teaspoon of pumpkin pie spice until well combined. Set aside.
2. Making the Cobbler Batter:
In a separate mixing bowl, whisk together the flour, baking powder, pumpkin pie spice, salt, sugar, and brown sugar.
Add the milk, vegetable oil, and vanilla extract to the dry ingredients. Stir until the batter is smooth and well incorporated.
3. Assembling the Cobbler:
Grease a 9-inch cake pan and spread the pumpkin filling evenly on the bottom.
Carefully spoon dollops of the cobbler batter over the pumpkin filling. The batter may not cover the entire surface, and that's okay; it will spread as it bakes.
4. Baking and Serving:
Place the cake pan in the preheated oven and bake for 25-30 minutes, or until the cobbler topping is golden brown and a toothpick inserted into it comes out clean.
Remove the cobbler from the oven and let it cool slightly.
Just before serving, sprinkle the toasted chopped pecans over the top for a delightful crunch.
5. Savoring the Season:
Serve warm, allowing the aromas of pumpkin spice and toasted pecans to envelop you.
Optionally, accompany each serving with a scoop of vanilla ice cream or a dollop of whipped cream, enhancing the flavors of fall with a touch of sweetness.
The Pumpkin Spice Cobbler with a touch of brown sugar and pecans is the embodiment of fall's enchantment. With each bite, you'll discover the harmonious blend of pumpkin, spices, and a comforting brown sugar twist.
It's a dessert that honors tradition while embracing the evolving tastes of the season. As you enjoy this masterpiece, take a moment to reflect on the beauty of autumn and the joy of sharing wonderful moments with loved ones.