Everything You Need to Know for Growing 100lbs of Potatoes in 4 Square Feet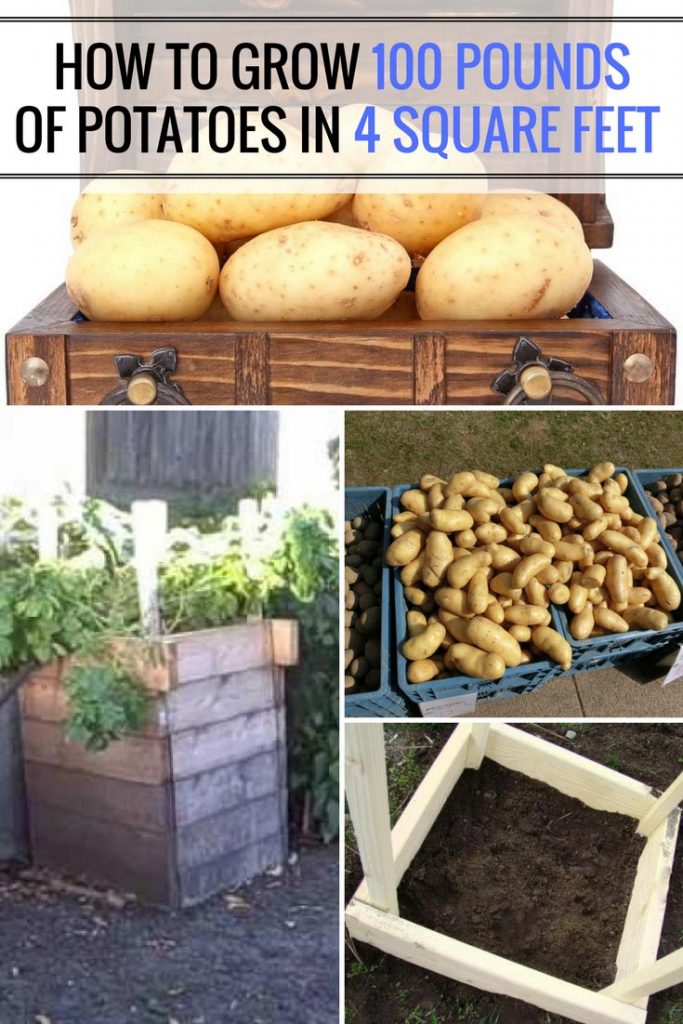 It is becoming more and more common to see people growing their own fruits and vegetables, particularly potatoes. Would you like to join in? You can easily start growing your own potatoes in a space as small as 4 square feet that will give you an impressive 100-pound yield. Take a look at everything you need to know, beginning with why!
Everything You Need to Know for Growing 100lbs of Potatoes in 4 Square Feet
10 Reasons Why You Should Start Growing Potatoes
There are many reasons why you should grow your own potatoes apart from having them fresh!
The average potato can provide you with the same amount of potassium a banana could
Potatoes can provide nutrients like vitamins C and B and iron
There are 2 grams of digestible protein in an average potato
leaving the potato skin on, you get more nutrients and fiber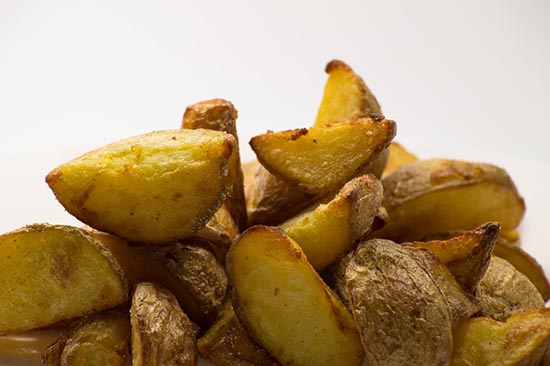 Contrary to belief, average potatoes are not fattening; they only contain approximately 80 calories each
You can grow a variety of potatoes that can also vary in flavor
Potatoes can provide multiple side dishes for your meals
Growing your own potatoes saves you money from having to buy them at the grocery store
You control the kinds of chemicals that will or will not be used on your potatoes
If you yield healthy potatoes, you could sell them for extra cash
Now that you can see growing your own potatoes may be a good idea, you need to get the necessary ingredients.
3 Ingredients Required for Growing Potatoes
⦁ Seed potatoes
⦁ Soil
⦁ Watering that requires vigilant attentions
Seed potatoes and soil can be found in a nursery. If there is not a nearby nursery for you to browse, you can look through online catalogs. Once you have the ingredients, you are going to need the materials for the potato box protecting the ingredients.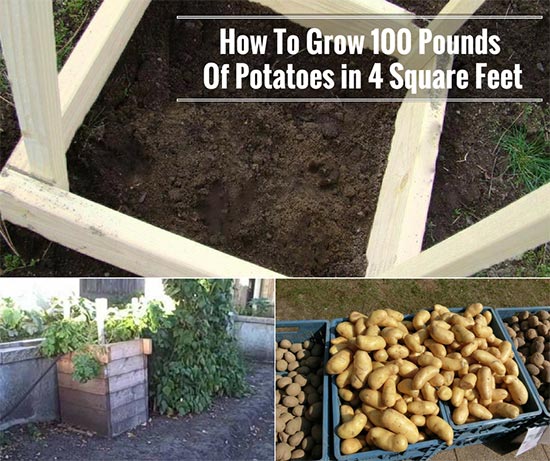 3 Materials Needed for Building an Effective Potato Box
Not many materials are needed for the potato box.
6 2×6-inch boards that are 8 feet long
1 2×2-inch board that is 12 feet long
96 2 ½ -inch wood screws
These materials can usually be found in any place that sells lumber and wood. Keep in mind that you will need some tools to construct the materials to, you will need.
Once you have your ingredients, materials, and tools, you are ready to begin building and using the potato box.
6 Easy Steps to Construct and Use a Potato Box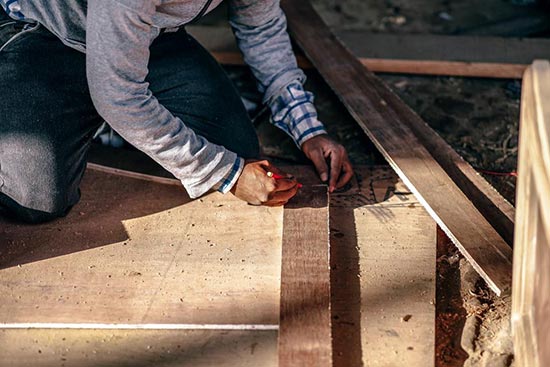 Following the steps below will help you build a strong box to protect your growing potatoes and properly harvest them.
In 33 inch increments, cut the 2×2-inch board.
The 2×6-inch boards will be cut into 12 pieces of 21 inch and 12 pieces of 24-inch lengths.
In the 2×6 boards, pre-drill screw holes and attach the bottom row to the 2×2 boards.
The box will be positioned over soil that has been prepared, then, fill it with mulch or soft soil in order to plant the potatoes 4 inches deep.
Another board is to be added when the plant vines reach approximately 12 inches above the soil. Continue to add soil while being mindful to not allow more than one-third of the plant to be covered. You will repeat this process until the potato box is completed.
For harvesting the yield, start by taking the screws out from the bottom board to allow careful access to the potatoes. When finished, you will need to replace the soil and boards. Then, continue moving up the boards and taking spuds from that level when you need potatoes.
The following is a diagram containing the potato box materials, directions and pictures for you to reference at your discretion.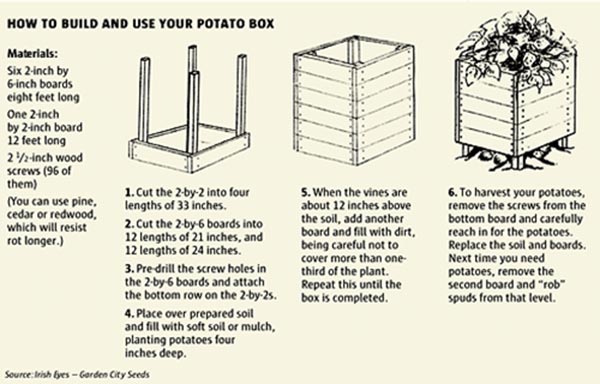 Although the steps are not much, you should incorporate useful tips in your potato growing process.
10 Helpful Tips for Optimal Yield Success
Although following the diagram effectively will give you a delicious yield of potatoes, there are still other precautions or actions you can take to make sure your yield is as best as it can be.
⦁ You can save on the number of seed potatoes you purchase by cutting larger ones into smaller pieces; just remember each piece should have a minimum of two eyes before planting.
⦁ If seed potatoes are too expensive for your budget, you can try using a potato that has sprouting eyes; however, conduct further research to identify size and requirements relating to yielding potential.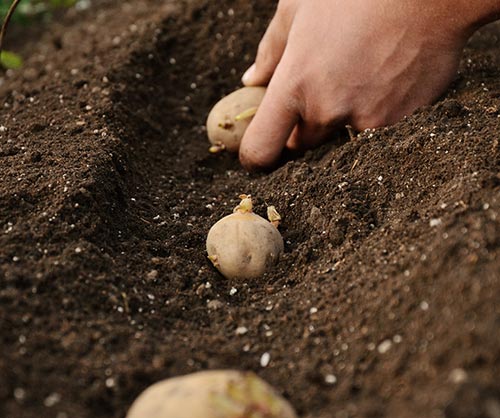 It is important to prevent the open ends from getting bacteria and the best way to minimize the possibility of catching bacteria is by dusting fir dust onto the cut pieces.
Keep your yielding potential high by refreshing the fertilizer, this can be accomplished by planting with 10-20-20 fertilizer and fertilize a coupling of times with the same product during the growing season.
When you water the plants, aim to provide an even level of moisture to promote the best results you can.
Remember that potatoes can contract a variety of diseases despite the care given so do not use the same potato box when planting in consecutive years; do not use the same soil either.
If you want to resist material rotting for as long as possible, you should use cedar, pine or redwood during the potato box construction.
If you do not feel comfortable cutting the potato box boards yourself or are not sure if you will do the measurements accurately, you can have the boards cut at the time of purchase.
You can plant in April or the beginning of August to get one hundred pounds' worth of potatoes in approximately three months.
Ask local growers or nurseries for help if you run into a problem or have questions!
Thanks for checking out our "How to Grow 100 Pounds of Potatoes in 4 Square Feet" article. If you found this article interesting please consider sharing it on Facebook and Pinning it on your Pinterest boards, this will help spread the word and help hundreds of people see this info too, Also let me know in the comments below if you would like to add any more info to this article…