Beignets Recipe: A Sweet and Romantic Twist on a Classic Pastry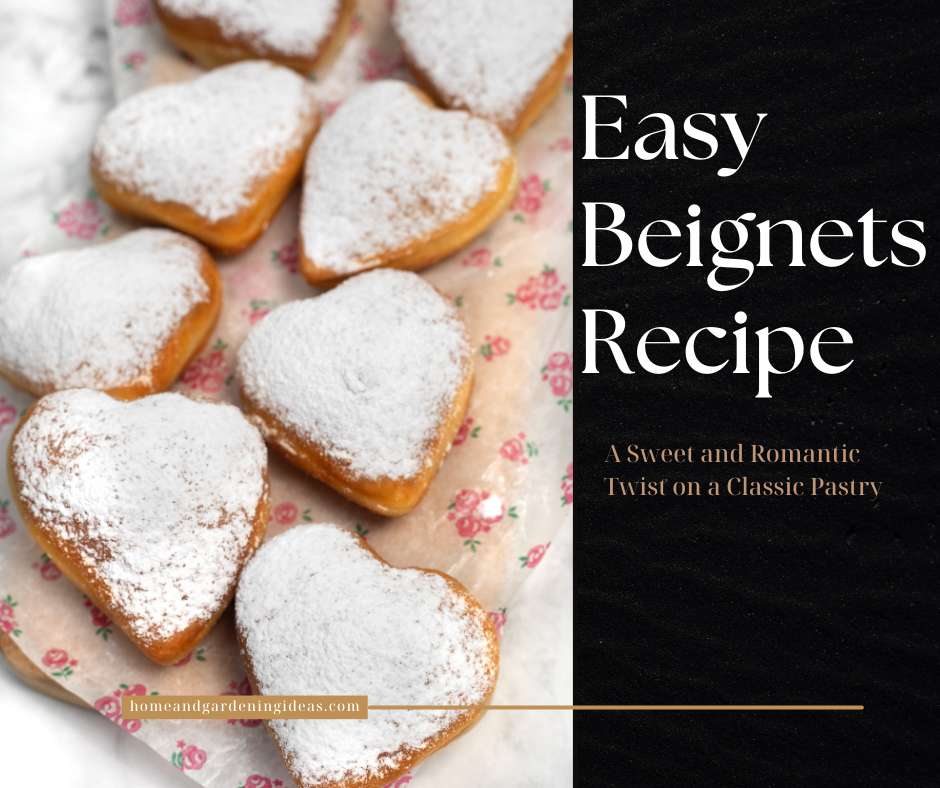 Heart-Shaped Beignets Recipe: A Sweet and Romantic Twist on a Classic Pastry
Beignets are a beloved French pastry that have become a staple of New Orleans cuisine. These tasty treats are typically served in a square shape and are covered in powdered sugar. However, for a special occasion, why not try making heart-shaped beignets? They're a sweet and romantic twist on a classic pastry, perfect for Valentine's Day, birthdays, or any time you want to show a little love.
Why You Need to Try Heart-Shaped Beignets
Heart-shaped beignets are a delightful and charming treat that will surely win over anyone with a sweet tooth. They're light and fluffy, with a crispy exterior and a soft, doughy center. The heart shape adds a romantic touch, making them the perfect dessert for special occasions or as a sweet surprise for someone special.
This recipe for heart-shaped beignets is easy to follow and requires only a few simple ingredients. You can prepare the dough in advance and store it in the fridge until you're ready to fry them up, making them a great choice for entertaining or as a surprise treat for your loved ones.
Heart-Shaped Beignets Recipe
Ingredients:
1 cup water
1/2 cup unsalted butter
1/4 teaspoon salt
1 tablespoon sugar
1 cup all-purpose flour
4 eggs
Oil for frying
Powdered sugar for dusting
Instructions:
In a medium saucepan, combine water, butter, salt, and sugar. Bring to a boil.
Remove the pan from heat and add the flour all at once, stirring vigorously until a ball of dough forms.
Add eggs one at a time, beating the dough until each egg is fully incorporated.
Cover the dough and chill it in the fridge for at least 30 minutes.
Heat oil in a deep fryer or a large pot over medium-high heat.
Roll out the dough on a floured surface until it's about 1/4 inch thick.
Use a heart-shaped cookie cutter to cut out shapes from the dough.
Fry the beignets in hot oil until they are golden brown on both sides.
Drain the beignets on a paper towel-lined plate.
Dust the beignets with powdered sugar and serve warm.
Conclusion
Heart-shaped beignets are a sweet and romantic twist on a classic French pastry. They're easy to make and perfect for any special occasion or as a sweet surprise for someone special. With this easy recipe, you can make heart-shaped beignets that are sure to win over anyone's heart. So why not try making heart-shaped beignets today and see how they add a little love to your next dessert?