8 Fruits & Vegetables You Can Grow in Hanging Baskets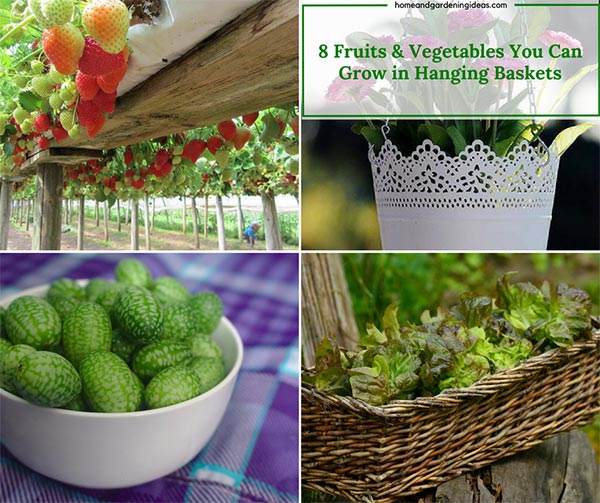 Here are 8 food crops that will thrive in a hanging basket.
Cherry tomatoes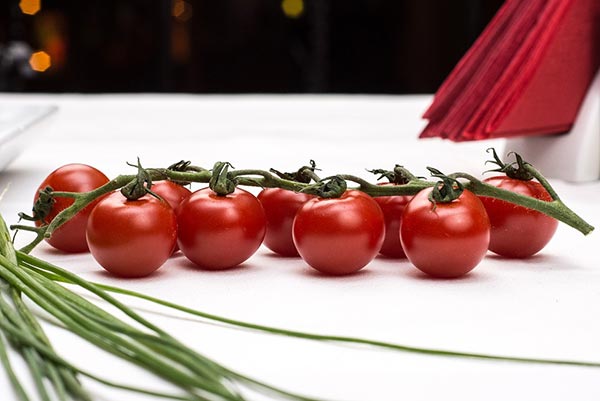 Cherry tomatoes are one of the best choices for container gardening. They are beautiful and easy to grow. They even smell good. Stick with bush varieties that stay compact and will trail down the sides of your basket. Plant one per pot unless you are using a 5-gallon bucket; tomatoes are heavy feeders and will hog nutrients.
Chard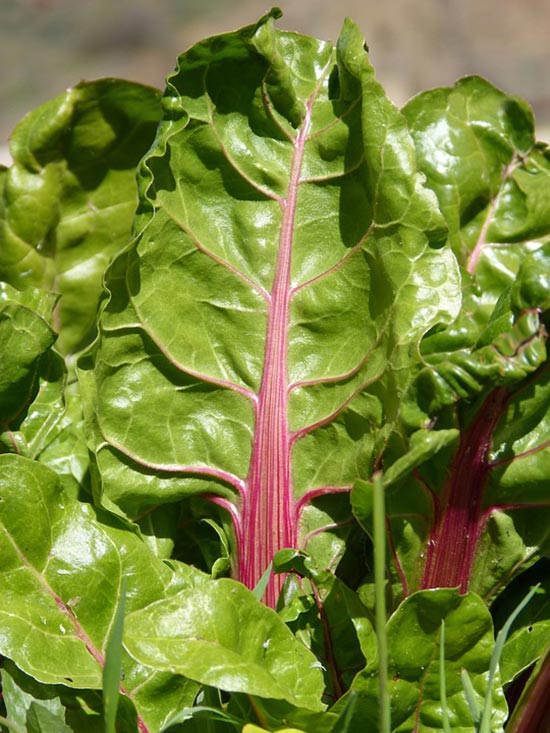 Chard is the vegetable equivalent of having both "looks and brains" only, in this case, it's having both "looks and nutritional content." Related to beetroot and spinach, it has colorful stems that brighten up any outdoor area. The stems could be red or a variety of hues ranging from yellow to red on the color spectrum, depending on the type of chard. This leafy green is packed with nutrients. Use the greens in salads or soups and dice the stems to use as a celery substitute.
Lettuce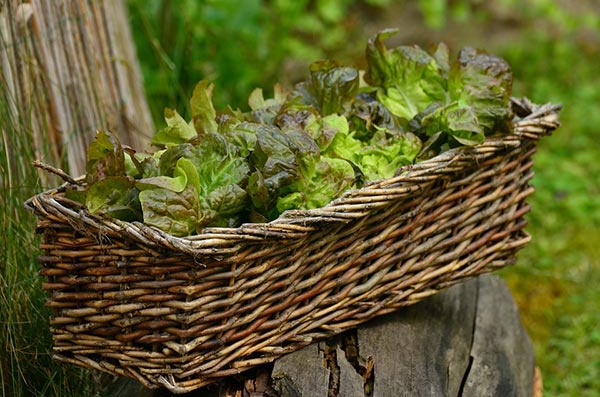 Lightweight and easy to grow, lettuce is a champion of container gardening. It stays relatively small and the bright green ruffled leaves look pretty next to trailing vines. It does best in full sun except during the peak of summer when it will require respite from afternoon sun.
Green Beans or String Beans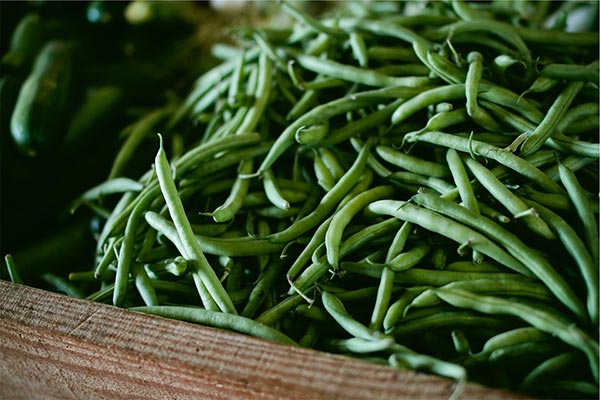 Beans will climb and trail over the sides of a hanging basket, making for a pretty picture and easy harvesting. Try growing purple wax beans to add some color.
Cucumbers or Mexican sour gherkins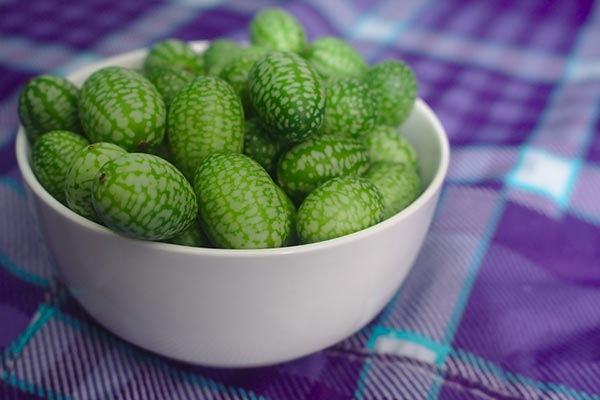 Regular-sized cucumbers will be too heavy for your hanging basket. Try growing bush or mini-cucumbers or, instead, grow Mexican sour gherkins which taste like cucumbers but look like small watermelons. While technically not a member of the cucumber family, Mexican gherkins are a delicious substitute for cucumbers.
Herbs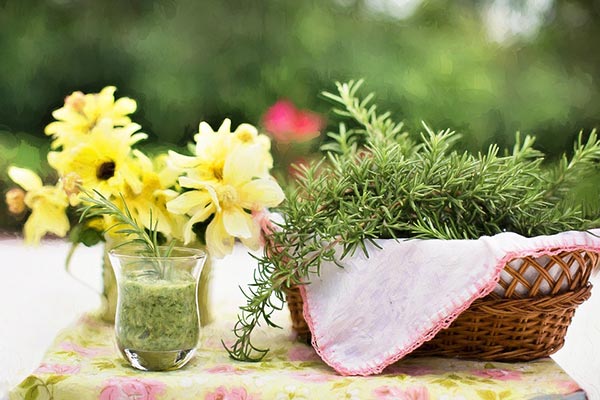 Herbs are fragrant, beautiful, versatile, and practical. Almost any variety can be grown in a hanging basket and keeping them close on your porch will encourage you to incorporate them into your cooking. Sprinkle some fresh parsley into your salad, add fresh rosemary to your next marinara, and include fresh basil on your next tomato sandwich.
Strawberries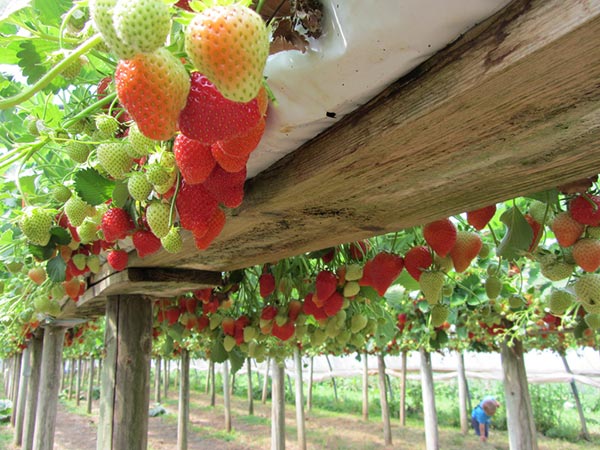 Strawberries are very easy to grow in containers. They are small and hardy and some varieties bear fruit for most of the summer. Because of their shallow roots, it's important to keep them well-watered but, otherwise, growing strawberries in hanging baskets is no more challenging than growing them in your garden. Plus, they are delicious.
Peas
The climbing and trailing habits of peas make them a dynamic addition to a hanging garden and their sweet little white flowers add to the visual appeal. Their fruit is lightweight and they are very hardy. Just be vigilant about watering every day.