Remove Earwax: 6 Home Remedies That Really Work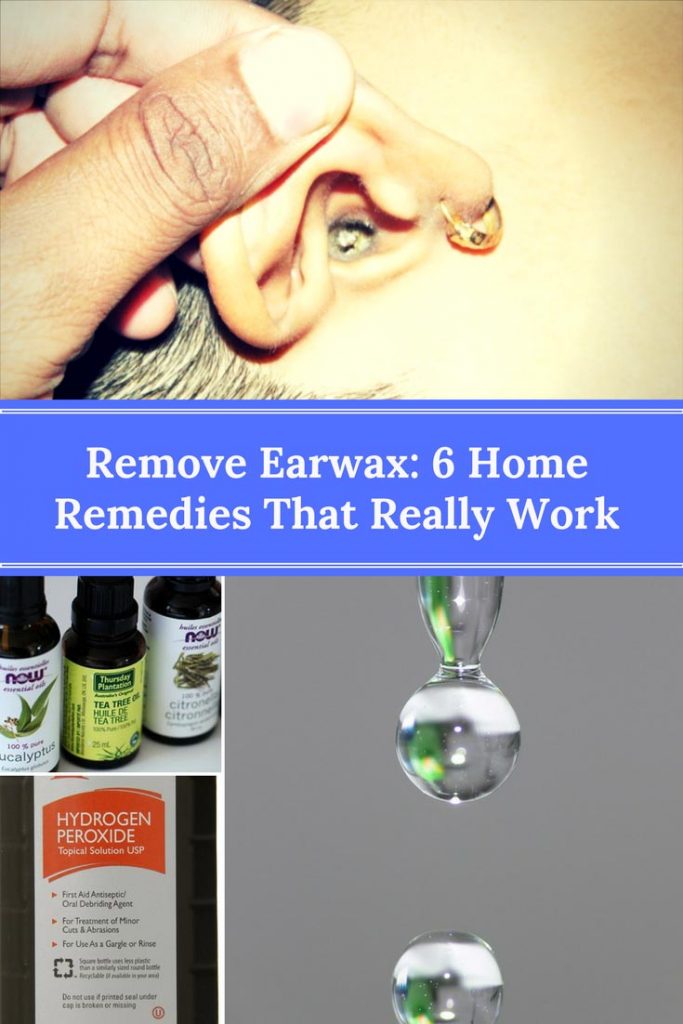 Earwax, or cerumen, is an antibacterial lubricant naturally produced by glands in the ear to prevent infection and keep the inner ear clean. It's comprised of 20-50 percent fat and coats the ear canal, maintaining moisture and protecting it from debris. Typically, earwax and skin cells eliminate themselves by traveling to the ear opening where they either fall out or are easily removed. For unknown reasons, some individuals accumulate more earwax than others and earwax that accumulates in the ear canal can lead to blockages.
Impaction or blockage of earwax can be caused by the following:
Use of foreign objects such as cotton swabs or bobby pins
Use of hearing aids or ear plugs
Disease or infection involving the skin, connective tissue or bone which results in a narrowing of the ear canal
Overproduction of cerumen
Mineral, such as zinc or magnesium, or omega-3 fatty acid deficiency
Compaction of earwax doesn't just impair your ability to hear; it can be accompanied by a variety of other symptoms as well including the following:
Ear pain/ache
Discharge
Tinnitus (noises in the ear)
Itching
Feeling of fullness in the impacted ear
Infection
Odor
An uncomfortable plugged sensation
While you can schedule an appointment with your doctor or buy a special ear cleaning kit, in many situations you can resolve the discomfort yourself with supplies you might already have at home.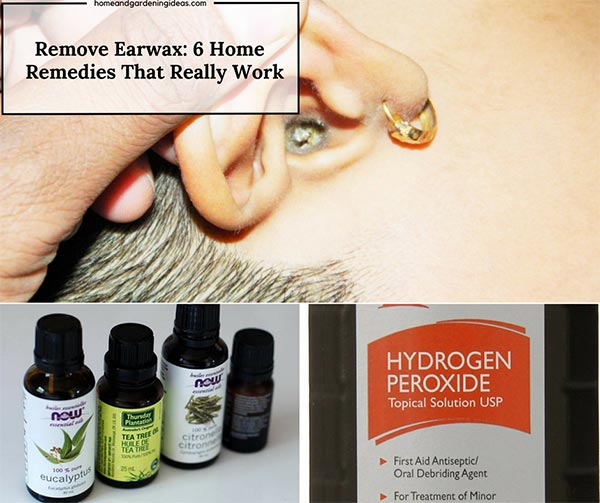 Below is a handy list of some of the most effective at home remedies for blockages of earwax.
Tea tree oil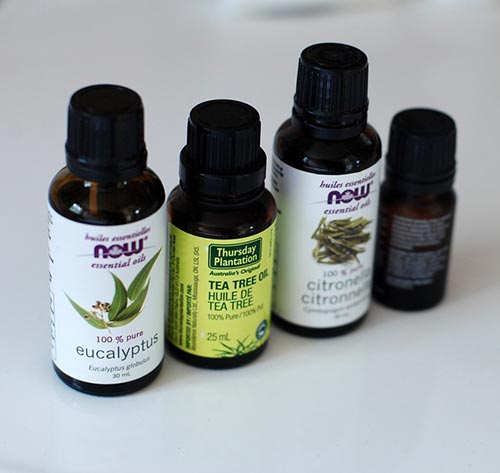 Because of its antimicrobial, antiviral and anti-inflammatory properties, tea tree oil can be helpful when treating blockages caused by sinus infection or wax buildup. Tea tree oil is powerfully antiseptic, antifungal, and antibacterial. There are 2 methods for using tea tree essential oil to unclog your ears: steam and drops. For the steam method, simply boil 8 ounces of water, empty into a small bowl or mug, and add 3 drops of oil to it. Tilt your head over the bowl so that the steam rises up into your ear canal. Repeat as needed until the problem dissipates.
The second method uses a carrier oil. Mix 3 drops of tea tree oil with a tablespoon of extra virgin olive oil, tilt your head to the side, then use a dropper to deposit 2 drops into your ear. Repeat as needed.
Garlic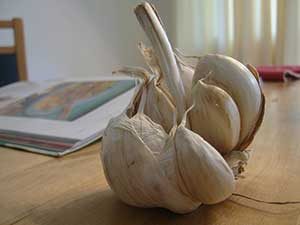 The allicin content in garlic makes it a natural antibiotic and antimicrobial agent. Garlic is an old timey home remedy for earache and wax blockage and research at Washington State University has verified garlic's effectiveness. In fact, when compared to the two leading antibiotics for fighting Campylobacter, a bacteria that often contributes to earache, garlic proved 100 times more effective.
To use garlic most effectively, infuse 2-3 cloves with 1-2 tablespoons sesame oil. To do this, simply heat the oil in a small saucepan, then add crushed garlic. Cook until the garlic is black. Then remove the pieces of garlic, retaining the oil. Wait for the oil to cool to body temperature. Then tilt your head to the side and use an eye dropper to place a few drops of garlic oil into the affected ear. This should soften the wax and help to fight infection. Stay in that position for a few minutes to let the garlic oil work itself into your ear. Then tilt your head in the opposite direction to let the oil drain.
Hydrogen Peroxide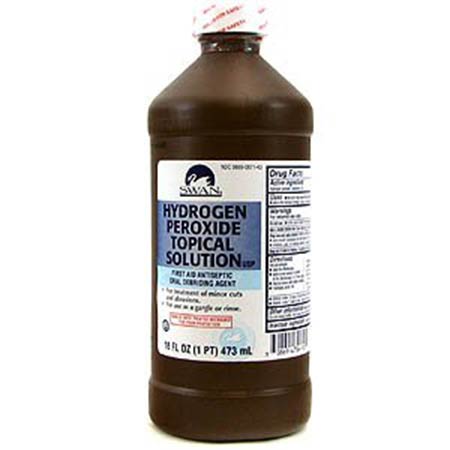 Most homes have a bottle of hydrogen peroxide in the medicine cabinet. Hydrogen peroxide, also known as hydrogen dioxide, is naturally effervescent which makes it useful for breaking down particles such as earwax. If you only have a small amount of buildup, you can just dip a cotton swab into the hydrogen peroxide and clean the outer ear canal. For more egregious wax buildup, you'll need 3% hydrogen peroxide, extra virgin olive oil, cotton swabs, cotton balls, warm water, dropper, towel, bulb aspirator, and two bowls. Bear in mind, this process will take about 30 minutes.
Warm the olive oil and hydrogen peroxide by placing the bottles in a bowl of warm, not hot, water. Tilt your head to the side and place the towel on your shoulder, underneath the ear you are treating, to catch any drops. Use the dropper to transfer 2-3 drops of olive oil into your ear. Wait a few minutes, then use the dropper to place 3-4 drops of hydrogen peroxide into the same ear. Remain still, with the olive oil and hydrogen peroxide in your ear, for about 15 minutes. Now tilt your head in the opposite direction, letting the liquid, along with softened ear wax, to drain out onto the towel.
Salt water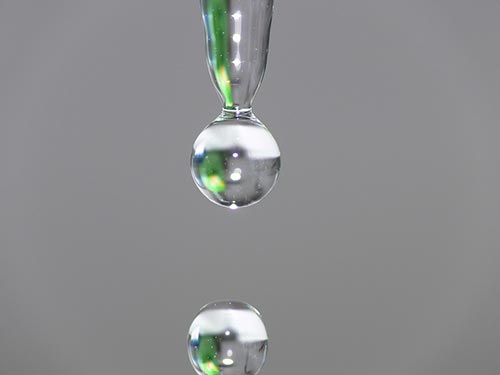 Salt water is another effective earwax removal substance that is easy to try at home. Dissolve one teaspoon of salt into a half cup of warm water. Tilt your head sideways and place a few drops of salt water into the affected ear either using an eye dropper or by gently squeezing the cotton ball over the ear. Remain still for 3-5 minutes, then tilt your head the other way to allow the liquid to drain.
Apple cider vinegar
Flushing the ear with apple cider vinegar and rubbing alcohol is one of the most effective ways to remove ear wax. The antibacterial agents in apple cider vinegar prevent infection and help to drain mucous. The alcohol is effective at breaking down the wax. Use a 1:1 ratio of vinegar and alcohol and a dropper to place the liquid into your ear. Wait several minutes before allowing the ear to drain.
Coconut oil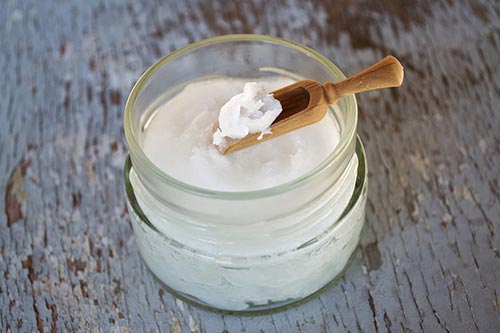 Coconut oil contains fatty acids rich in antifungal and antimicrobial properties. Using coconut oil in your ears can help remove wax while preventing infection and minimizing harmful microorganisms that sometimes accompany earwax buildup. Simply warm a small amount of oil in a saucepan or the microwave until it becomes liquid. Tilt your head to the side. Make sure the oil isn't too hot before using a dropper to deposit a few drops into your ear. Wait 10 minutes before letting it drain. Rinse out your ear with warm water afterwards.