20+ Budget-Friendly Ways to Spruce Up Your Home's Curb Appeal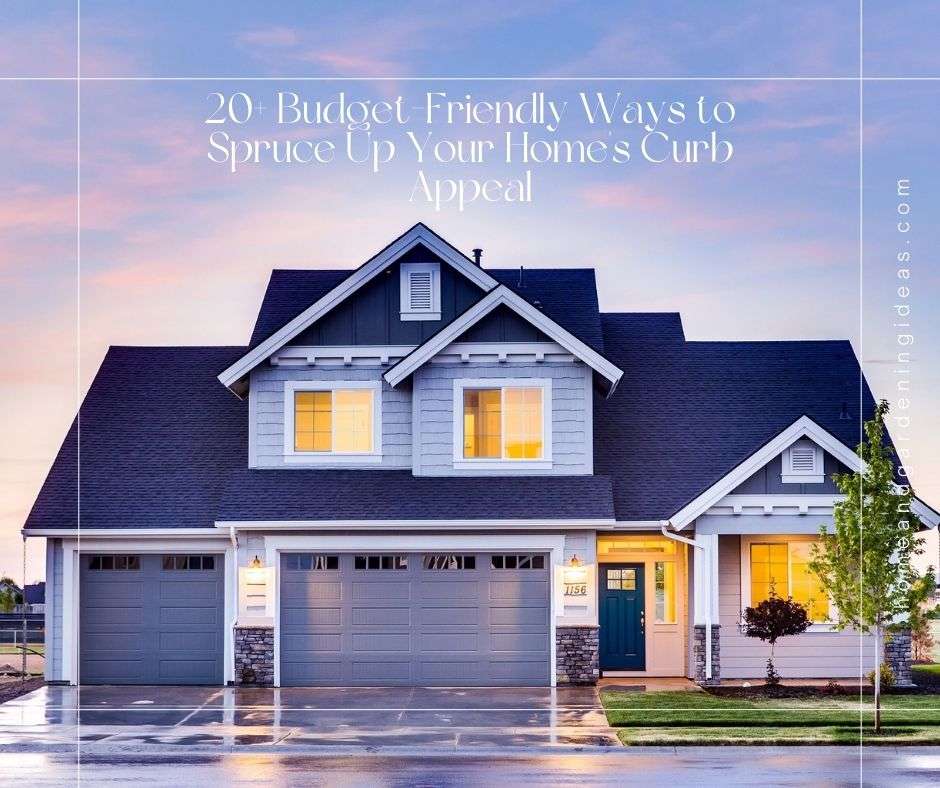 When it comes to owning a home, we all want to make sure it looks its best. But sometimes, improving our home's curb appeal can be a bit overwhelming, especially if you're working on a budget. Fortunately, there are several budget-friendly ways to spruce up your home's curb appeal without breaking the bank. Here are over 20 ideas to get you started:
1, Clean Up Your Yard: A well-maintained lawn and landscape can go a long way in boosting your home's curb appeal. Start by removing any weeds, trimming your hedges, and mowing your lawn. You'll be amazed at how much better your yard looks with just a little bit of TLC.
2, Add Colorful Flowers: Nothing brightens up a yard more than a burst of colorful flowers. Plant some annuals in a flowerbed or pot and place them near the front entrance to create a welcoming feel.
3, Power Wash Your Home's Exterior: Over time, your home's exterior can become dirty and dingy. Rent a power washer to clean off any dirt or grime that has accumulated. This will give your home's exterior a fresh, new look.
4, Update Your House Numbers: If your house numbers are old, dingy, or outdated, consider replacing them with new ones. This is a simple update that can make a big impact.
5, Paint Your Front Door: A fresh coat of paint on your front door can add a pop of color and create a welcoming entrance to your home.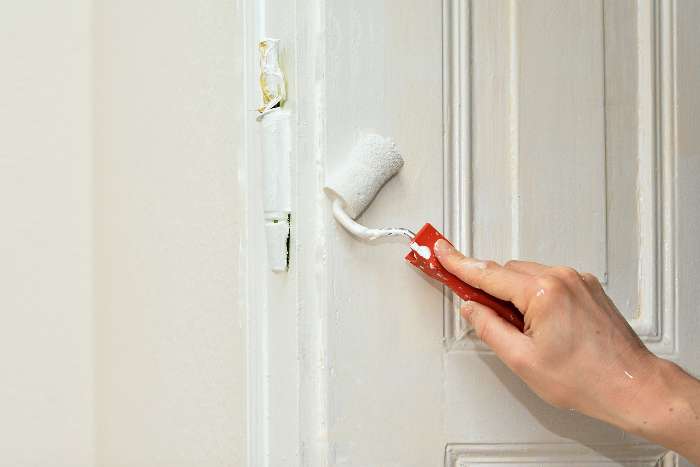 6, Install Outdoor Lighting: Adding outdoor lighting can not only enhance the look of your home but also add security and safety. Consider installing pathway lights or highlighting your landscape with uplighting.
7, Add Outdoor Seating: A bench, rocking chairs, or a porch swing can create an inviting atmosphere and make your home look more welcoming.
8, Dress Up Your Windows: Adding shutters, window boxes, or even a fresh coat of paint to your window frames can add character to your home.
9, Install a Flagstone Walkway: A flagstone walkway can add a touch of elegance to your front yard and create a clear path to your front door.
10, Create Symmetry: Symmetry creates balance and is pleasing to the eye. Consider adding matching planters on either side of your front door or flanking your driveway with identical lanterns.
11, Add a New Mailbox: Your mailbox is one of the first things people see when they visit your home. If your mailbox is looking old and worn out, consider replacing it with a new one. You can find mailbox options in a variety of styles and materials, from classic metal to modern acrylic.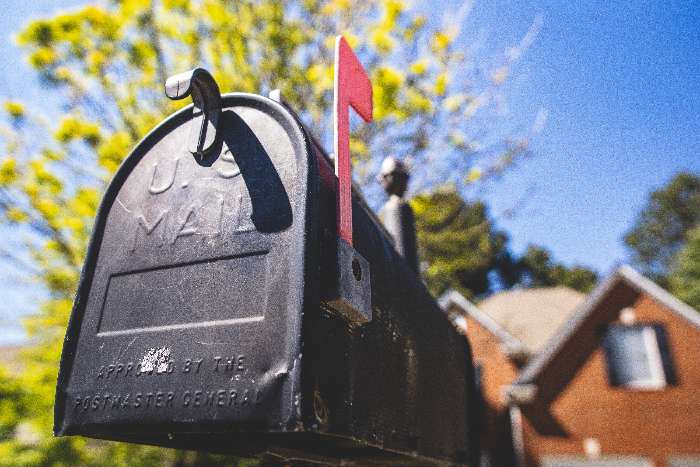 12, Update Your House's Trim: If your house's trim is looking a bit outdated, consider replacing it with something more modern. You can choose from a variety of materials, such as vinyl, wood, or metal, to give your home a fresh new look.
13, Create a Focal Point: Adding a focal point to your yard can draw the eye and create visual interest. Consider adding a small water feature, a sculpture, or a unique plant to your yard to create a focal point.
14, Upgrade Your Garage Door: If your garage door is looking shabby, consider upgrading it with a new one. Garage doors come in a variety of styles and materials, from classic wood to modern aluminum.
15, Install Window Film: Adding decorative window film to your windows can add privacy and visual interest. You can choose from a variety of designs and colors to create a unique look for your home.
16, Repaint Your Home's Exterior: If your home's exterior is looking dull and worn out, consider giving it a fresh coat of paint. Choose a color that complements your home's architecture and landscape to create a cohesive look.
17, Add a Pop of Color: A bold pop of color can add personality and charm to your home's exterior. Consider painting your front door, shutters, or window frames in a bright color to create a fun and inviting look.
18, Install a Trellis: A trellis can add vertical interest to your yard and provide a structure for climbing plants. You can find trellises in a variety of styles and materials, from classic wood to modern metal.
19, Create a Welcoming Entrance: Your front entrance sets the tone for your home. Make it welcoming by adding a welcome mat, a wreath, or a seasonal decoration to your front door.
20, Keep Your Yard Tidy: Finally, the best way to keep your home looking great is to keep your yard tidy. Regularly sweep your driveway and walkways, pick up any trash or debris, and keep your lawn and plants well-maintained.
Improving your home's curb appeal doesn't have to cost a fortune. By implementing these ten budget-friendly tips, you can create a beautiful and welcoming home that you can be proud of.