10 Natural and Effective Ibuprofen Alternatives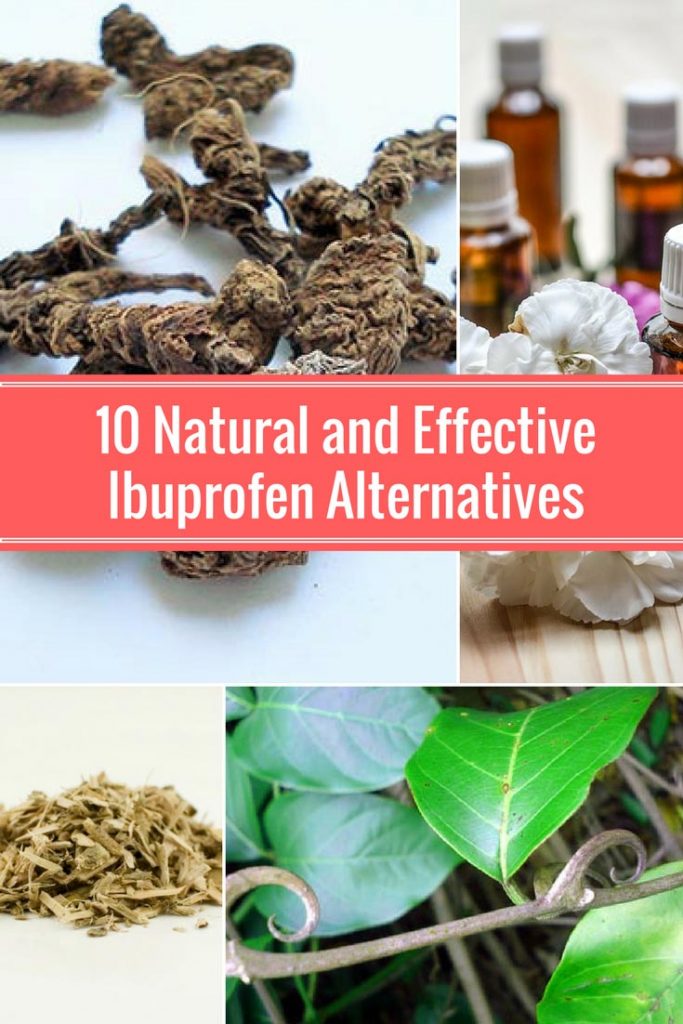 The most common response to minor aches and pains is over-the-counter drugs such as ibuprofen or acetaminophen. Americans take these drugs more than any other, not realizing that frequent use can lead to long-term side effects including intestinal damage and liver failure. Long-term, high-dose use of painkillers has been linked to countless hazardous health conditions including anemia, heart disease, hypertension, hearing loss, miscarriage, and DNA damage.
Pain is our body's way of telling us that something is wrong; it is, potentially, a wonderful diagnostic tool and a powerful motivator to address the underlying issues that create discomfort in our bodies. Unfortunately, over the counter pain medicine serves as a quick fix that does not address the underlying physical or emotional disruptions that manifest as pain in the body. It only masks symptoms while simultaneously exposing us to dangerous side effects from overuse.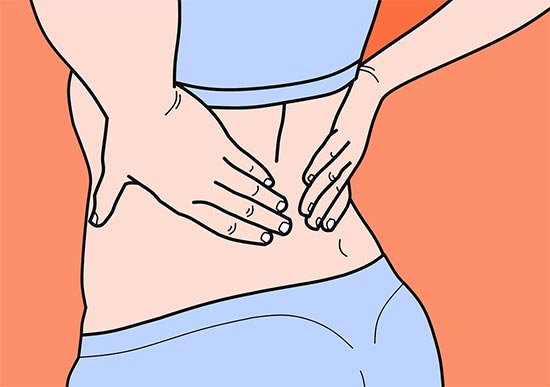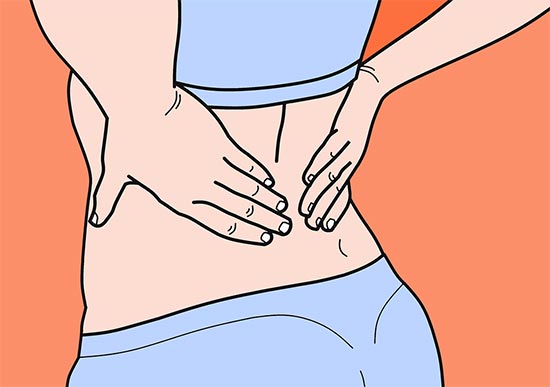 Many different ailments can result in physical pain. Often, pain is due to emotional stress on our systems and our bodies are overwhelmed, resulting in headaches, backaches, and even self-destructive behavior that can lead to additional health risks. Try breathing exercises, adjusting your sleep schedule, and exercising more often to restore your equilibrium. And when chronic pain and minor ailments rear their ugly heads in the form of muscle cramps, headaches, or muscle tension, consider one of these 10 natural alternatives before reaching for the pill bottle.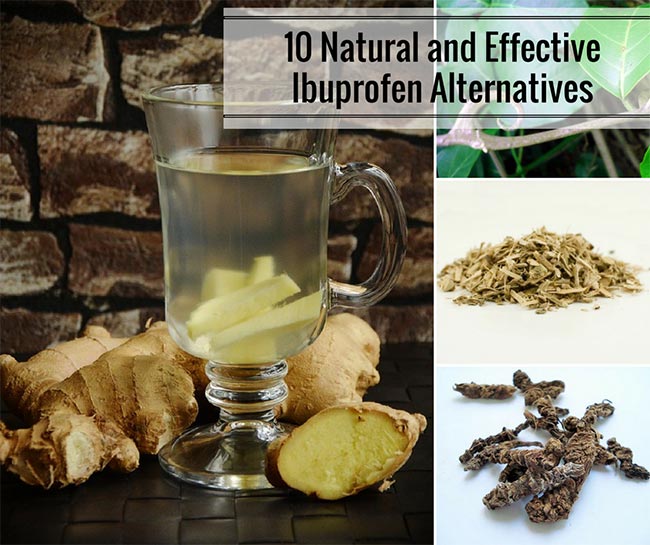 Ginger – Ginger root is an anti-inflammatory miracle food. In addition to blocking the formation of inflammatory compounds like prostaglandins and leukotrienes, its antioxidant effects also break down existing inflammation and acidity in the fluid within the joints. Try boiling chunks of ginger root for 5-10 minutes and drinking it as a tea with a spoonful of honey mixed in. Or dice it and add it to your favorite stir fry along with fresh garlic and sesame oil.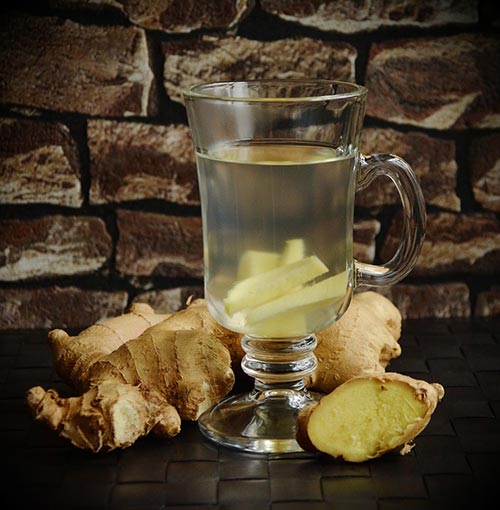 Turmeric – This spice contains anti-inflammatory and anti-cancer properties. Turmeric's active ingredient, curcumin, naturally lowers the levels of the two enzymes in the body that cause inflammation, thereby improving circulation and helping to prevent blood clots. Mix it with warm milk, honey, and cinnamon for a deliciously nutritious elixir, or throw a pinch in the skillet when you pan fry potatoes.
Valerian Root – Valerian root alleviates pain by reducing nerve sensitivity. Long referred to as "nature's tranquilizer, valerian root is well established in traditional medicine and has been used for centuries to regulate the nervous system. Drink a cup of valerian tea before bed to relieve anxiety, insomnia, irritability, and pain.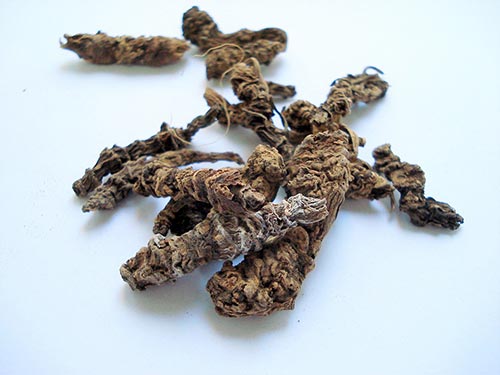 Capsaicin – Derived from chili peppers, this topical remedy is available in gel or cream form. Capsaicin is effective in relieving joint, muscle, and nerve pain by stopping the substance known as chemical P from transmitting signals to the brain. It can be applied 3-4 times a day while symptoms persist.
Magnesium – Magnesium supplements alleviate the pain of migraines, muscle spasms, and fibromyalgia. Magnesium deficiency is common. The typical American diet is low in magnesium and heavy consumption of alcohol can further lower levels. In addition to supplements, you can increase magnesium in the body by eating sunflower seeds and pumpkin seeds which are high in magnesium.
Cat's Claw – Also known as uncaria tomentosa, cat's claw is a woody vine native to South America known for containing an anti-inflammatory agent that blocks the production of the hormone prostaglandin, which contributes to inflammation and pain within the body. The recommended dosage is 250 to 1,000 mg capsules one to three times a day. Ingesting more than this amount in a single day could lead to diarrhea.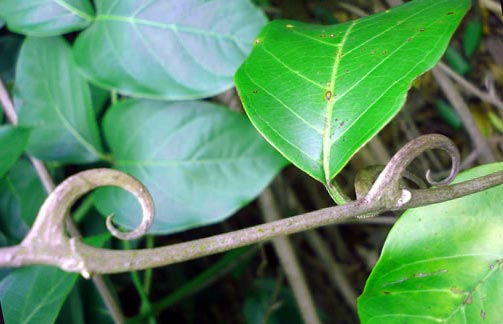 White willow bark – This herb is considered the original Aspirin. It contains salicin which converts to salicylic acid in the stomach. Salicylic acid is the primary component of Aspirin. Synthetically, it can be an irritant for the stomach but, in its natural form, 1-2 drops of white willow bark tincture daily will help to alleviate pain, inflammation, and fever.
Boswellia – Commonly known as Indian frankincense, boswellia contains anti-inflammatory properties like resin and boswellic acids, which are extracted from the tree. Available as a supplement and a topical cream, boswellia helps to improve blood flow to joints and blocks inflammatory white blood cells from entering damaged tissue. If taken as a supplement, the recommended dose for pain management is 450-750 mg daily for up to 4 weeks.
Omega-3 fatty acids – In addition to improving heart heath and brain function, Omega-3 fatty acids are proven to reduce inflammation throughout the body. 2 types of Omega-3 fatty acids are found primarily in certain fish. These are called EPA (eicosapentaenoic acid) and DHA (docosahexaenoic acid) while another, ALA (alpha-linolenic acid), is found in plant sources such as seeds, berries, seaweed, leafy greens, and nuts. The anti-inflammatory properties found in omega-3 fatty acids alleviate symptoms of arthritis and other inflammatory joint conditions. The recommended dose of omega-3 fatty acids is 1,000 mg daily.
Essential oils – The variety and efficacy of essential oils really calls for its own comprehensive analysis. However, here are a handful of the most effective essential oils that alleviate pain and inflammation. Use chamomile oil to reduce inflammation and pain. Chamomile contains flavonoids which have anti-inflammatory compounds which easily penetrate the skin's surface to reduce inflammation. Lavender oil also contains anti-inflammatory and analgesic properties. In clinical trials, the researchers found that topical application of lavender oil was as effective as some pharmaceutical analgesics and anti-inflammatory pain killers. You can also place one or two drops of pure lavender essential oil on your bedroom pillow to reduce anxiety and facilitate restful slumber.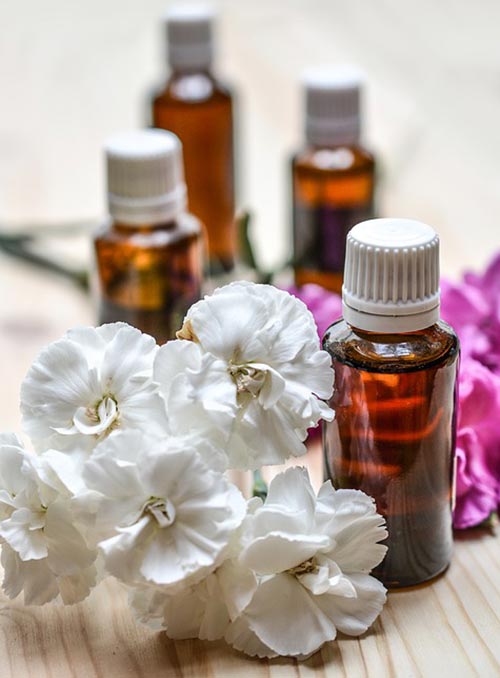 Other essential oils well known for their anti-inflammatory and analgesic properties include sweet marjoram, eucalyptus, peppermint, and sage oil. Try diluting essential oils using a carrier oil, such as coconut oil, and rubbing the mixture on temples, sore joints, or aching muscles. The benefit is compounded by aromatherapy which relieves stress and calms the mind, thereby addressing the root of much of our physical pain.
Thanks for checking out "10 Natural and Effective Ibuprofen Alternatives". If you found this article interesting please consider sharing it on Facebook and Pinning it on your Pinterest boards, this will help spread the word and help hundreds of people see this info too, Also let me know in the comments below if you would like to add any more info to this article…