How To Get Rid Of Grey Hair Naturally Using Potato Skins!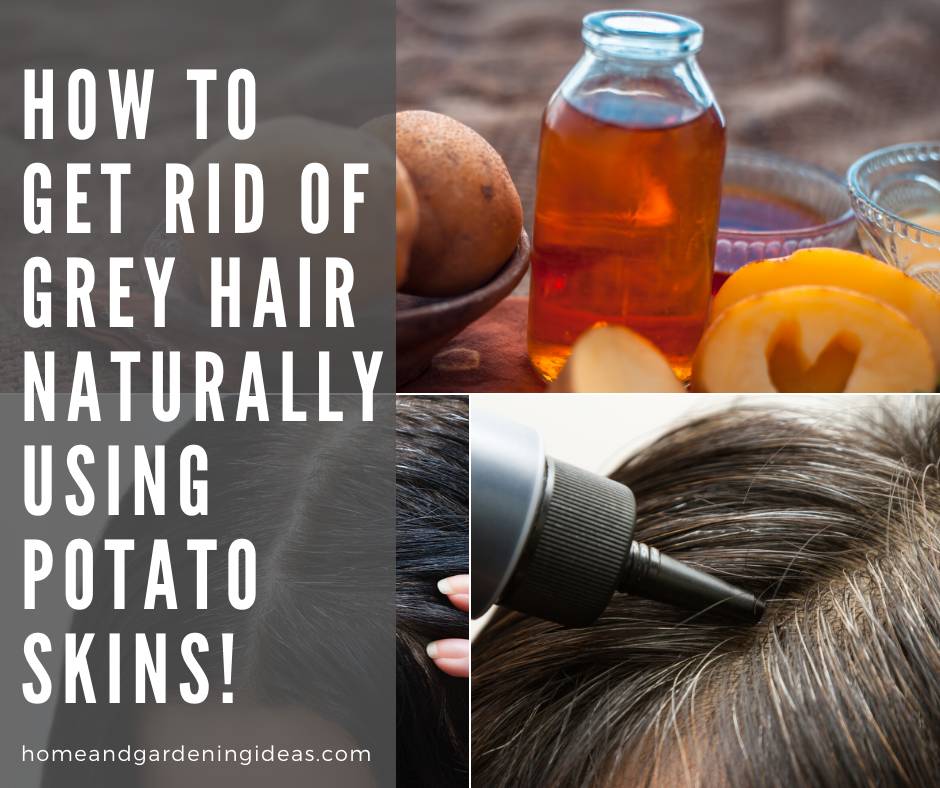 It will inevitably happen to us all (well most of us, there are some who luckily escape this stage), you will look in the mirror one morning and notice some strands of grey peeking through. As time passes, those strands will increase, become more prominent and at some point, most people will find themselves down the boxed dye aisle in the drugstore trying to figure out which shade is closest to our natural color.
Not that there is anything wrong with grey hair, many choose to embrace it and wear it proudly but not everyone is this accepting or confident and some just want to maintain their natural hair color, period. The reason our hair turns grey is due to the decrease in the color giving pigment called Melanin. Hair dye is full of chemicals, expensive and leaves your hair damaged, especially after continued use.
There are other treatments out there on the market but all of these options end up stripping our hair of its natural oils leaving us with dry, brittle and damaged hair.
Wouldn't it be great if there was an inexpensive, simple, natural and effective way to achieve similar results? There is! Potato skins! Who would have thought that these seemingly simple root vegetables could be so magical?
White potatoes are loaded with phosphorus, iron, calcium, fibers, potassium, proteins and Vitamins A, B, and C making them great for strengthening hair, lessening shedding and yes, darkening your greys! The starches in the vegetable act as a natural colorant and has been used as an alternative dye for fabrics for centuries. This method has also shown to be very effective in darkening grey hair when used on a consistent basis.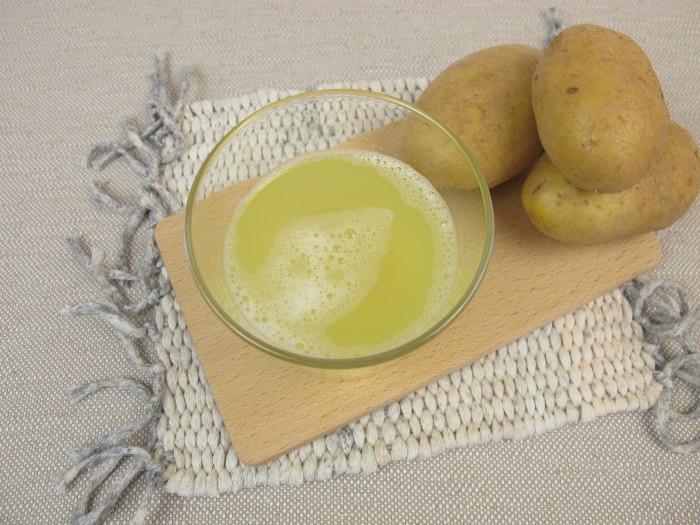 THE INGREDIENTS, RECIPE, PROCESS
1 cup of potato skins
2 cups of water
Pot
Mesh strainer
Bowl
Essential oil *optional
Old empty shampoo bottle *optional
Here's how to concoct this magical potion. Combine 1 cup of potato skins with 2 cups of water in a pot and bring it to a boil, stir, then reduce heat and let simmer for 15 minutes. Remove the pot from heat and let it cool, then strain the potato peels and you will be left with a bowl of brown-colored potato water – doesn't look that amazing, but it will soon become your new best friend. If you are not a fan of the smell of that bowl of potato water add a couple of drops of your favorite essential oil.
When taking a shower, shampoo and condition your hair like you normally do then massage the potato water into your hair and let it sit for a few minutes, like a conditioner. Rinse out the potato water and you are done my friend, that's it! If you want to leave it in longer to be certain you conquered those greys, pop on a shower cap and then rinse your hair later. Bonus tip – placing the potato water into an old shampoo bottle can make for an easier application.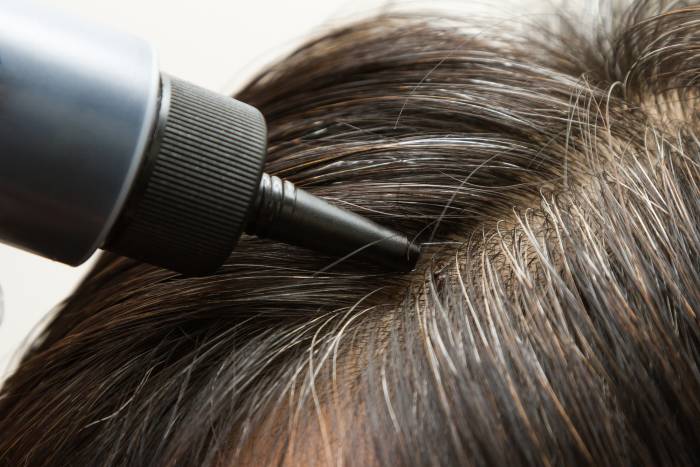 Now, keep in mind that your hair is not going to revert exactly back to its natural color with a beautiful luster after a single application. Try to repeat this process at least once a week and with some time you are sure to notice the results.
Isn't it amazing that the simplest thing such as a potato holds such powerful benefits and can be used in more ways than just a delicious and nutritious food?!