How Much Should You Plant To Provide A Year's Worth of Food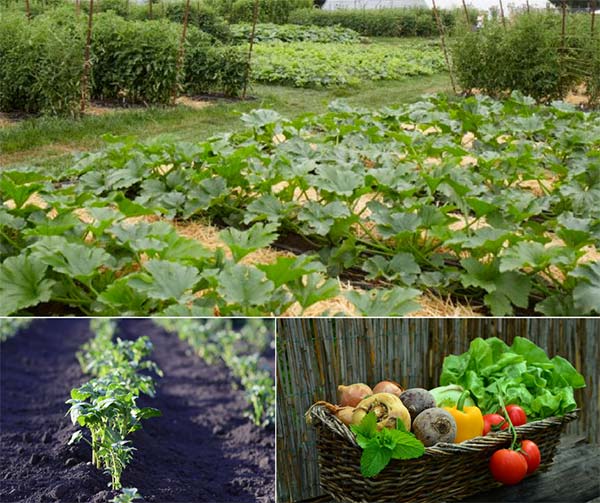 My top 5 crops for getting the most bang for your buck in the garden:
1. Beans
– Green beans are loaded with calories and protein. They're delicious as a side or integrated into a stew or casserole. Few things are as satisfying as a pot of green beans cooked in fat back. And they can be dried, which means that you can enjoy their nutritional benefits year-round. Plant pole beans, which have higher yields than bush beans and double as a dried or shell bean. On average, sew 10-20 bean plants per person per year.
2. Summer Squash
– If you have ever grown summer squash, or lived in the country, you know that summer squash, such as crookneck or zucchini, are incredibly prolific. In fact, only 1 plant per person is recommended.
3. Winter Squash
– Winter squash is a good choice because, as long as you store it somewhere cool and dry such as a root cellar, it will keep all winter long. 2-3 plants per person should be sufficient.
4. Garlic
– Garlic is a good crop to grow because it doesn't take up too much space. You can grow garlic in the fall, when the garden is lying fallow, and harvest it in the summer. Once you've harvested your garlic, you can then use that space for late summer or fall planting. Also, garlic is delicious and medicinal. Plant 15 bulbs per person, or more if you love garlic.
5. Tomatoes
– Tomatoes are incredibly versatile. Not only are they delicious fresh, they can be used and preserved in a variety of ways including as marinara, salsa, tomato soup, stewed tomatoes, and ketchup. They can enhance almost any meal and are loaded with vitamin C. On average, 5 tomato plants are recommended per person. Consider planting several different varieties; cherry tomatoes are delicious fresh, but paste tomatoes are better for canning and preserving.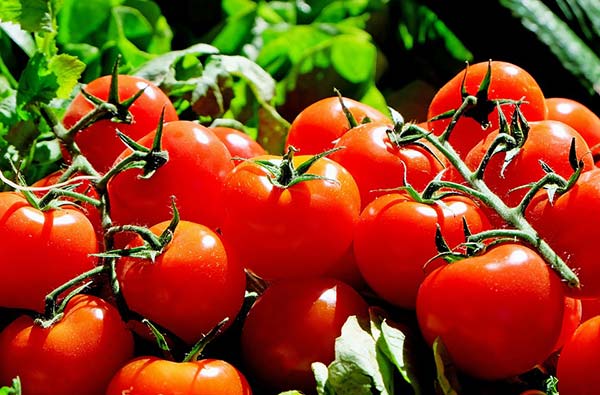 How Much to Plant Per Person: Additional Crops
Artichokes: 1-4 plants per person, perennial
Asparagus: 5 plants per person, perennial
Beans, Bush: 10-15 plants per person
Beans, Lima: 10-15 plants per person
Beets: 10-20 plants per person, spring and fall
Broccoli: 8 plants per person
Brussels Sprouts: 5 plants per person
Cabbage: 5 plants per person, spring and fall
Carrots: 10-40 plants per person, succession planting
Cauliflower: 3-5 plants per person, spring and fall
Celeriac: 1-5 plants per person
Celery: 3-8 plants per person
Chard: 2 plants per person, regrows after harvesting outer leaves
Corn: 15-40 plants per person
Cucumbers: 5 plants per person
Eggplant: 1 plant per person, plus 2-3 extra per family
Kale: 1 5' row per person
Lettuce: 10-12 plants per person, succession planting
Melons: 2-6 plants per person
Onions: 30-80 plants per person
Peas: 25-60 plants per person, succession planting, spring and fall
Peppers: 5-8 plants per person
Potatoes: 20-30 plants per person
Pumpkins: 1 plant per person
Radishes: 2' row per person, succession plant
Rhubarb: 2-3 crowns per person
Spinach: 10-20 plants per person
Sweet Potatoes: 5 plants per person
Turnips: 2' row, spring and fall crop