Get Free TV with a $5 DIY HDTV Antenna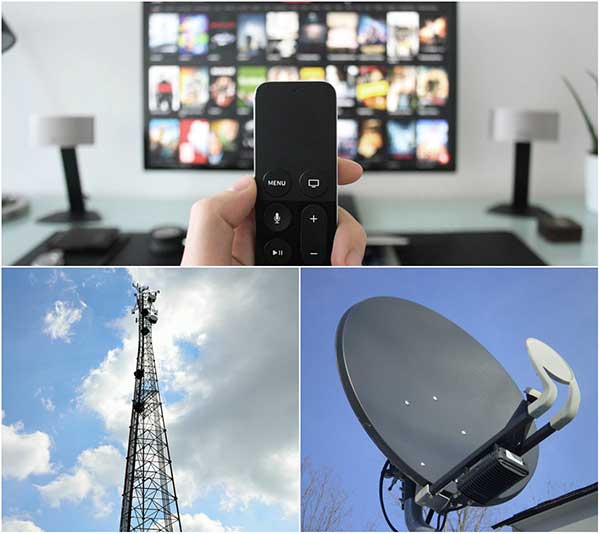 Does free TV sound appealing to you? Everyone loves free, and you can get free TV with this $5 DIY HDTV Antenna. Antennas in the store can cost upwards of a hundred dollars, but you can save a lot of money by making one yourself. Cable or satellite TV costs over $100 per month, so building your antenna to save money is brilliant. Here is what you need to make it happen.
Items Needed:
Cardboard or ¼in Thick Foam Board
Ruler
Razor Blade
Aluminum Foil
Sharpie
Scissors
Printing Paper and Ink for Template
Glue
Antenna Cable
Instructions:
1- Take your cardboard or foam board and use a ruler to measure the dimensions necessary. Mark with a pen. You need two pieces that are 8" x 11" and two pieces that are 8" x 8". Use a razor blade to cut these shapes correctly.
2- Next, you need aluminum foil because they create your antennas! Use an antenna template found online and print it out. Then, cut the template out, and you are ready to make your antennas.
3- Place your template on top of the aluminum foil and trace around it carefully with a Sharpie. Then, cut it out with a pair of scissors. Do this step twice because you need two antennas to complete this project properly.
4– Then, take your 8" x 11" piece and, using a ruler, find the exact middle of the long side. Make a mark on both sides and draw a line between the two marks. Then, take liquid glue and trace along this line. Carefully place one foil antenna on the glue and glue down the other parts of the antenna.
5- You need to complete step four a second time for the second foil antenna.
6- Now, you need antenna cable. One side should be left alone, while the other side should be stripped. Staple the stripped side down to the bottom of one of your antennas boards. You might even place some hot glue there to ensure it stays in place properly.
7- Repeat step six on the second antenna board.
8- Set these boards up at a 45-degree angle with the cable attached. Run a bead of glue along the tops of both sides of the board and place your 8" x 8" board on this bead of glue.
9- Hold in place and let dry. Then, complete this step for the next 8" x 8" board. Now, your antenna is ready to use!
Many TVs today are digital, so you will need to use a converter. So, plug the correct end of the cable antenna that is connected to your antennas into the back of your converter. Connect the converter to your TV and complete a scan to see how many channels can be found. It might be five, or you might find upwards of 40 to 50 channels. For a $5 antenna, you can't beat it! Now, you can kiss that cable TV bill goodbye.