8 Delicious Pumpkin Recipes to Try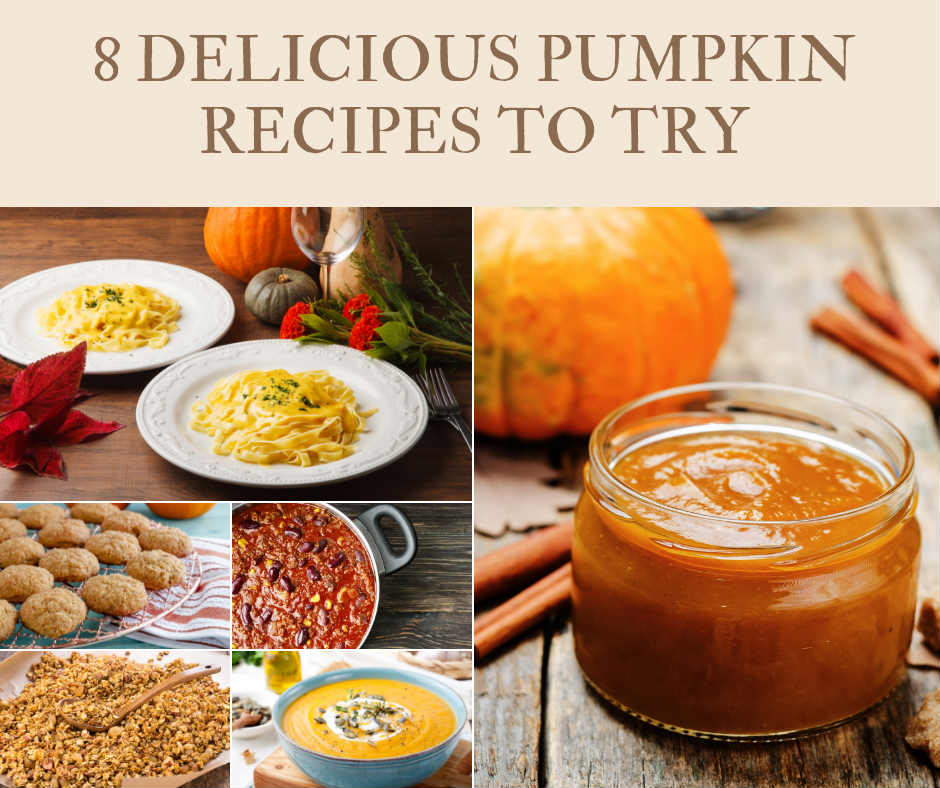 Fall has officially arrived, and that means pumpkin is takings its rightful place as queen of the food world. Pumpkin everything is the name of the game each fall. From pumpkin spice coffee to pumpkin scented candles, it's impossible for you escape this deliciousness, so you might as well join the craze rather than fight it.
The crazy truly isn't new! Pumpkin was one of the original fall crops, and it stores well for months in the right conditions. For centuries, people began to use pumpkins in recipes as the weather turned colder. So, let's not let our ancestors down! Here are some delicious pumpkin recipes to try this year.
Spiced Pumpkin, Carrot, and Sweet Potato Soup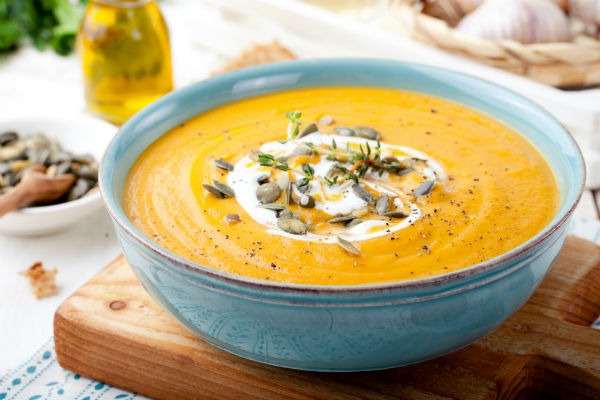 Most people associate pumpkin with desserts, and the majority of recipes you will find are sweet treats. However, pumpkin can hold its own in other dishes, like this delicious spiced pumpkin, carrot, and sweet potato soup. Fuss Free Flavours brings together the flavors in this dish, and she even shows how to make it in an Instant Pot if you so desire. This soup is a showstopper; it would even work well on Thanksgiving!
Pumpkin Butter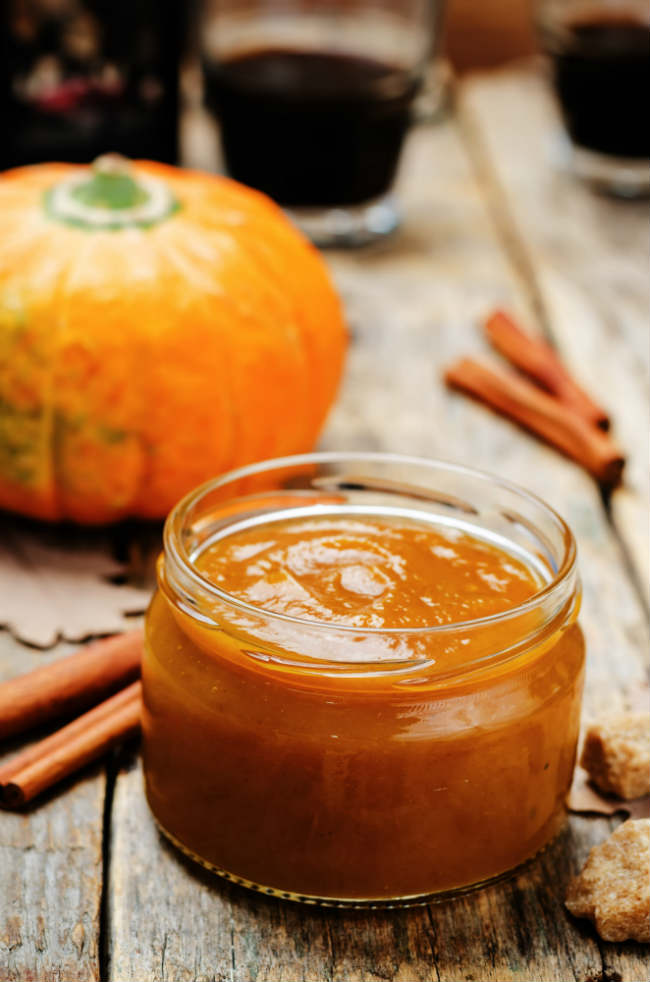 Do you love apple butter? If so, you'll love pumpkin butter! You can spread it over your cookies or muffins, on toast or crackers, and use it in custards or puddings. The ingredients are very similar to those of apple butter. You need light brown sugar, apple juice, cinnamon, ginger, nutmeg, cloves and a bit of lemon juice. Don't forget the pumpkin puree! If you're interested in this delicious treat, check out Wicked Good Kitchen's recipe; its to die for!
Pumpkin Spice Granola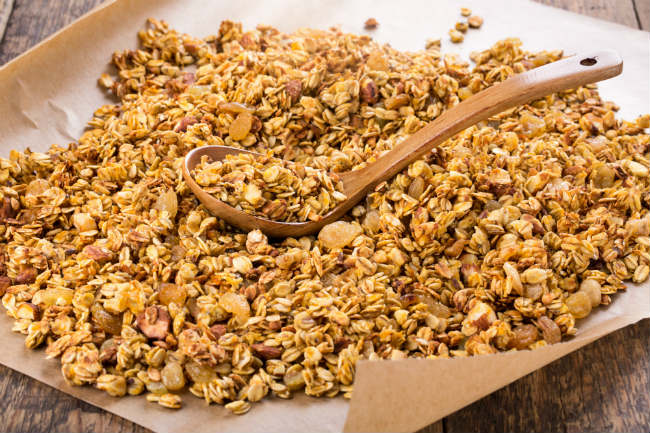 Granola is a delicious breakfast, and it's easy to make at home – and cheaper too! The list of ingredients seems long, but most of them are just spices. Chances are you already have these spices in your cabinets! Adding some cranberries or pumpkin seeds into the granola adds extra kicks and flavors. Raisings would be delicious as well. When you're ready to enjoy your pumpkin spice granola, serve it with milk or yogurt. Check out Annie's Noms for a fantastic recipe.
Soft Pumpkin Cookies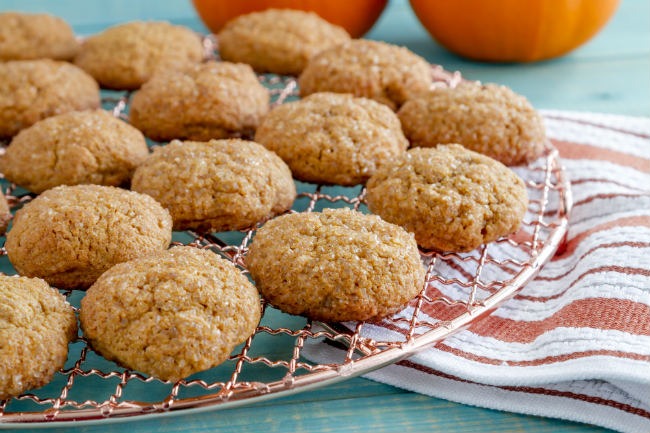 Nothing screams fall like biting into soft pumpkin cookies with a cup of hot tea. They're like little pumpkin pillows in your mouth, so amazing! Lovely Little Kitchen offers us a superb recipe, and the secret is to chill the dough for at least 3 to 4 hours. Then you put the dough directly into the oven, and it makes fluffy cookies. Kids love them because you get to roll them in some powdered sugar – yum!
Pumpkin Chili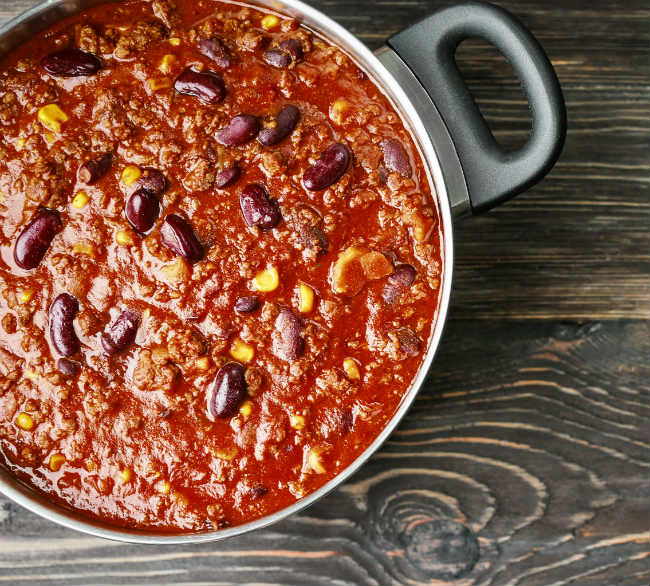 So, you're probably thinking – why in the world would I put pumpkin in a good pot of chili? Believe it or not, pumpkin chili is hearty and has a touch of sweetness that makes it appealing to most people. Most people will have no idea that you added pumpkin; the flavor isn't strong at all. Adding pumpkin to your chili thickens it, adding a subtly sweet and earthy undertone. So, if you're ready to give it a try, Tidy Mom offers a delicious recipe!
Pumpkin Alfredo
Whoa – another recipe that you probably never associated with pumpkin, but it's still delicious nonetheless. Instead of using as much butter and half and half, you add pumpkin in to create that earthy, creamy texture that we associate with alfredo! If you're rtempted to give this savory pumpkin dish a try, check out the recipe by Yellow Bliss Road – it's fantastic and so creative!
Pumpkin Rolls with Rosemary and Sea Salt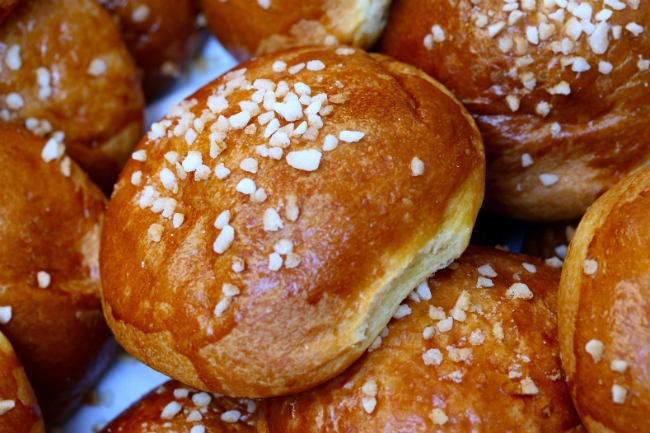 Are you ready to impress your friends and family? These rolls will do the trick! Glazing the tops of the rolls with rosemary and honey butter give it an extra kick to make them even more yummy. They are best if eaten that that you make them, and you could substitute sweet potato or butternut squash instead of pumpkin if that's what you have on hand. Drizzle and Dip created this roll recipe your friends will rave over!
Slow Cooker Pumpkin White Hot Chocolate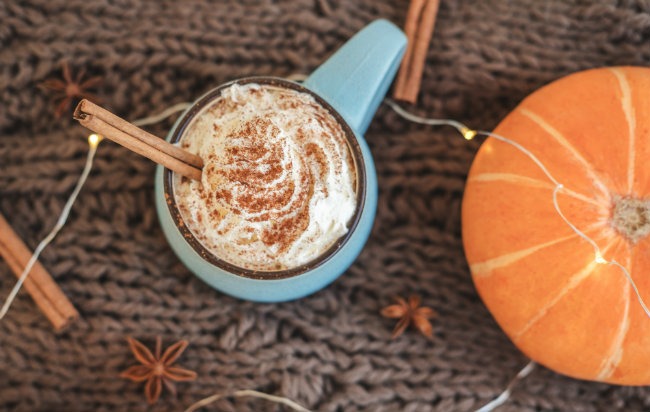 If you have a party today, putting a batch of this pumpkin white hot chocolate will receive huge compliments from your friends. Best of all, you only need a few ingredients for this beverage. You need sweet condensed milk, heavy cream, milk, white chocolate chips, pumpkin puree, pumpkin pie spice, and whipped cream. Those ingredients are do-able and won't cost you a fortune. TornaDough Alli shows us how its done, and she also has a salted caramel one you should check out!