Build a Cabin This weekend From $5,000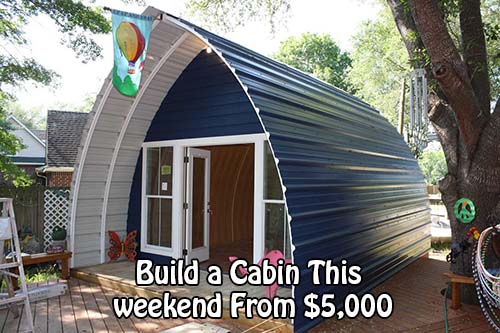 These beautiful, functional, and durable arched cabins are an easy and inexpensive way to create your own dream cabin or vacation home. You can also use them as animal shelters, artist studios, mother-in-law quarters, lodges, and more.  These wonderful, arched cabins come flat packed and all you have to do is follow the instructions and give your self a few days and you will have a fully functioning cabin.
These can be used as a retreat, bug out location, mother in law pad :P. You can build one your self for less, but for $5000 I think it would be worth the structurally sound build of a ready made cabin.  Before it arrives you will need to have a foundation prepared. Get started on building your cabin by visiting diy-alternative-energy below….
Build a Cabin This weekend From $5,000