20 Brilliant Ways To Reuse And Recycle Old Tires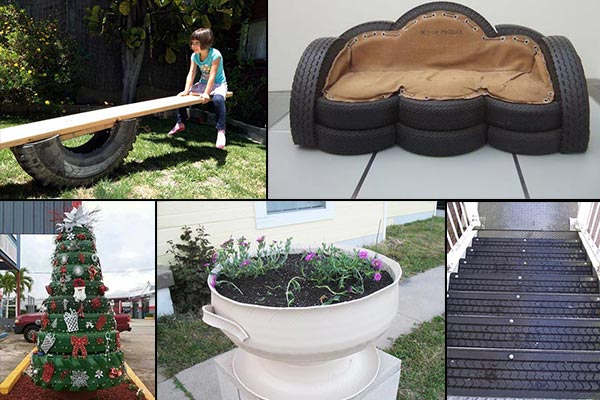 Tires can be recycled into mainly things but a lot are are burnt, not recycled, efforts are continuing to find value in recycling them. Tires are a huge headache when it comes to waste management and recycling, but there are clever DIY ways that each of us can reuse and recycle them and save them from entering the environment or taking up space in our landfills.
It's probably a good idea to refrain from using them to plant edible plants, but many other applications should be OK, Check out all 20 ways to reuse and recycle old tires to help save how many end up in landfill or burnt.
DIY Dog Bed From A Recycled Tire!
Fawkes totally loves her new bed! She likes to sleep curled up, so the interior of the tire is the perfect size for her, and when she's awake, she likes to rest her head on the hard rubber edges while chewing on her rawhide. Source: practicallyfunctional.com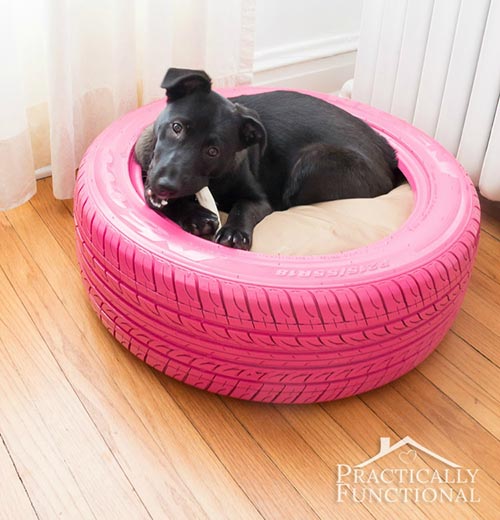 Bikestand Made Of Tires
Finally, upcycled tires work perfectly as a bicycle stand fantastic. Source: recyclart.org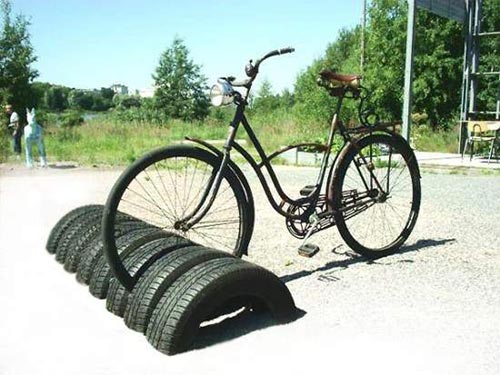 Make a Tire Swing!
This explains how to build a tire swing. On the surface, a simple tire with a rope would seem to be a good tire swing. After all, it worked for us when we were children Source: instructables.com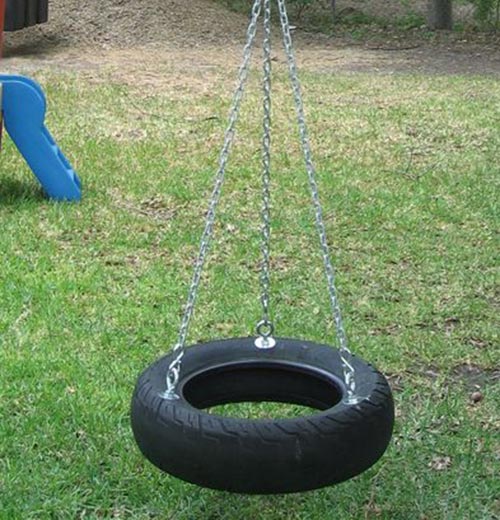 Tire Planter
This particular project involves repurposing old tires as planters, and although that sounds a little tacky they turn out gorgeous and you would never even know they were a tire! Source: pinkhsc.com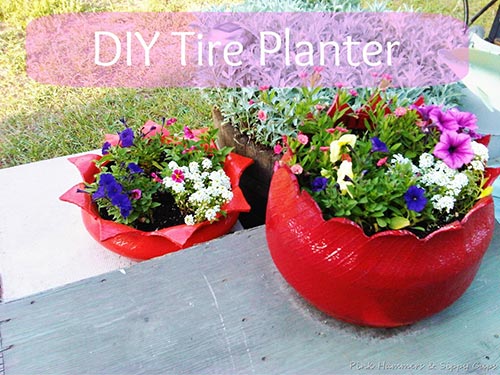 How To Build a Tire See Saw
See saws are have been removed from playgrounds across the country as many communities have deemed them "unsafe". We wanted to celebrate this classic piece of playground equipment by building a backyard tire see saw version that is suitable or adults and kids. Source: builtbykids.com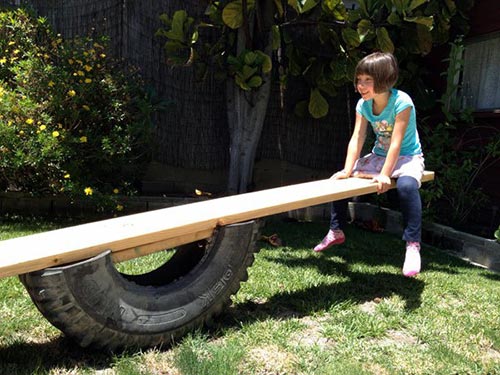 Tire Planters With Cinder Block Plinth
Painted and elevated off the ground on a cinder block/concrete paver plinth this redneck garden staple is given the appearance of high garden style, especially when doubled and placed on either side of our entry  Source: shoestringpavilion.blogspot.co.uk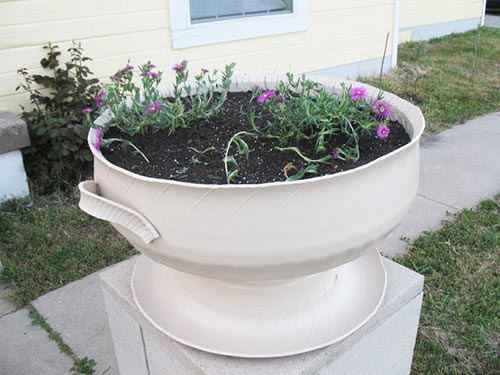 Garden Tire Table
Looking to brighten up your outdoor seating area then this might be for you. Source: madcapfrenzy.blogspot.co.uk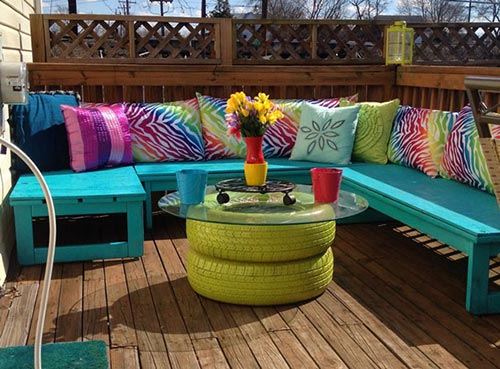 Tire Chairs
These chairs look so comftable and look great. Source: cleverbirdbanter.files.wordpress.com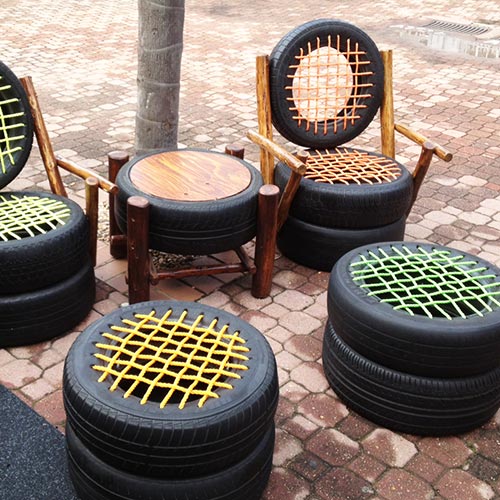 DIY Tire Hammock
The best part about carrying out DIY projects is being able to recycle used or old parts of materials — essentially, the parts of an object… Source: shareable.net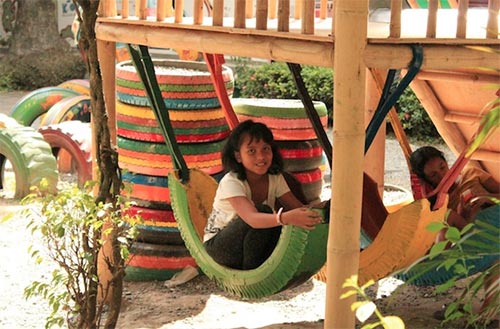 Tire Garden Stairs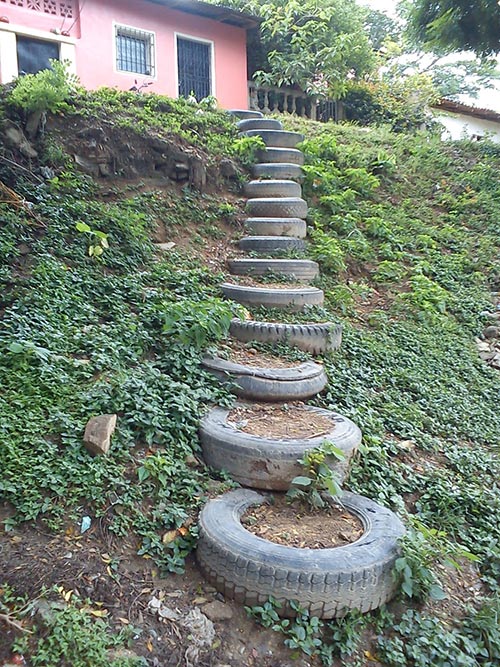 Tire Ottoman
Ottomans can cost you a small fortune i have seen them for nearly $ 500, I wasn't trying to spend that much on an ottoman Especially when I know that if I think hard enough I can make it myself. Source: thatwasawhat.blogspot.co.uk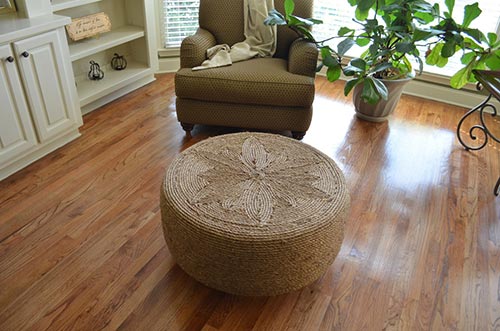 Tire Tread Skid proof stairs
This is a simple way to give some stairs a little extra grip. Source: blog.nyssa.com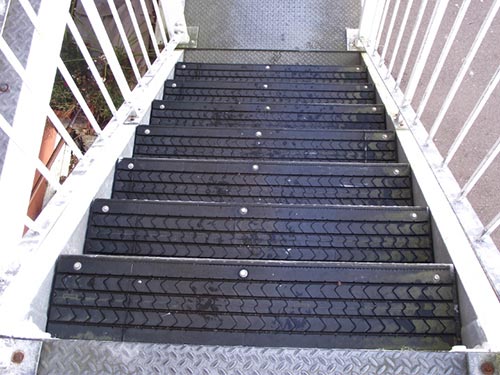 Recycled Tire Turned Gorgeous Planter
I loved the idea of a planter. I had planned to spray paint it at first, but I really wanted something that was different and wouldn't look like a tire at first glance. Source: hometalk.com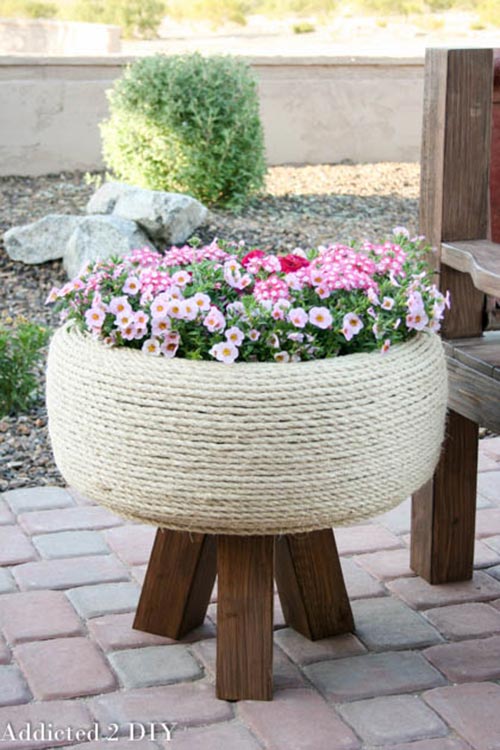 Tire Garden Furniture Set
So cute…replace with waterproof outdoor fabric and this is perfect for my patio! And I think I have enuf tires;-) Source: Frederique desjardins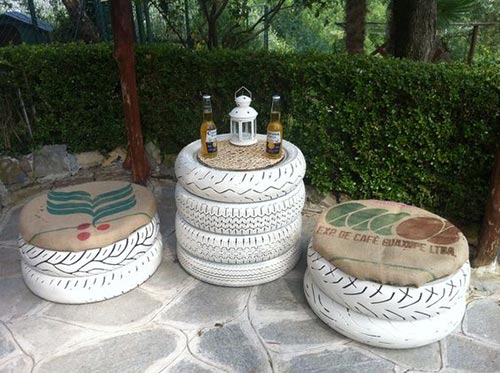 Up cycled Tire Planter
Try up cycling an old tire into an unexpected piece of art that is perfect in your back yard garden retreat. Source: hometalk.com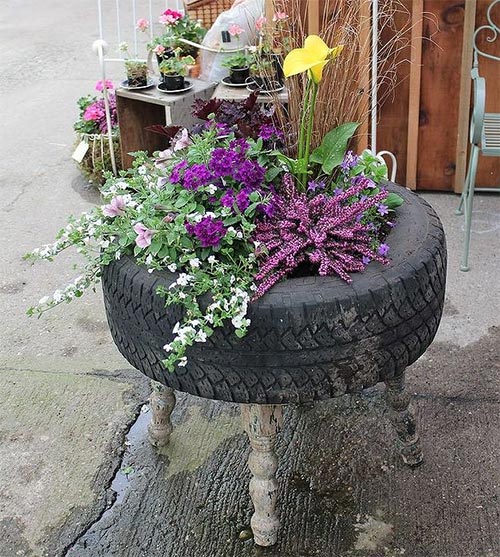 Tire Sofa
Take a nap on it if you feel TIRED.  🙂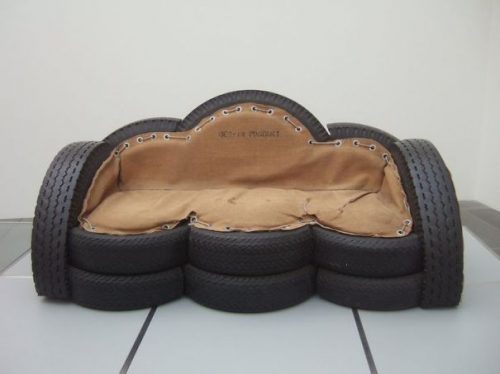 Recycled Tires Pond
I think you agree that there should be at least a little pond in each garden, arranged with our favorite flowers and possibly other plants so that we could sit beside and read a good book during hot summer days. Source: handimania.com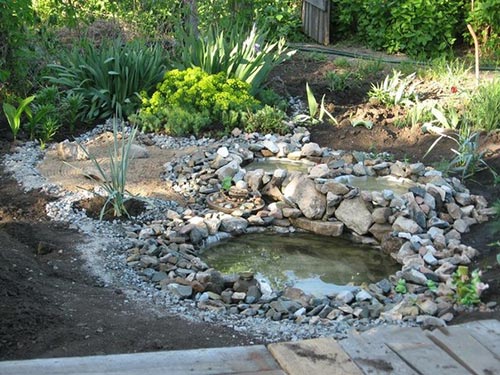 Earthship Kansas: A Home Made of Old Tires
A couple spends two years building a massive, yet light and airy, home out of old tires. Source: motherearthliving.com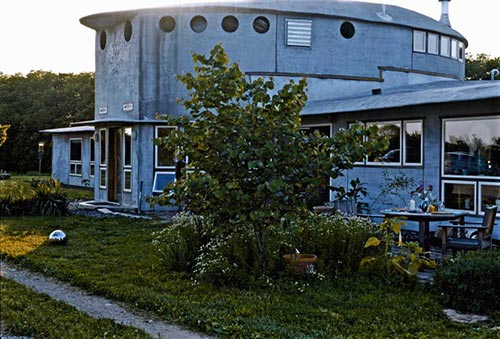 Stools
This public park in Lima was created in the middle of the the city, and incorporates recycled tires for planters and a children's playground. Source: wallacegardens.tumblr.com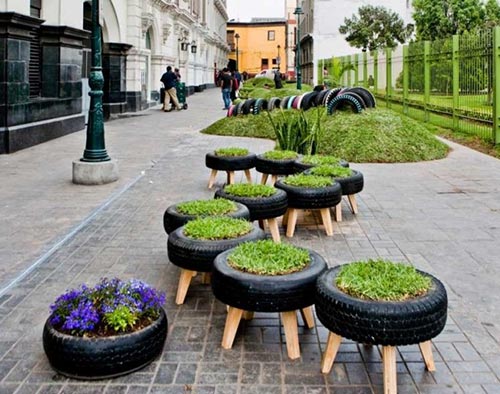 Recycled old tires…Christmas tree
Looking for somehting a little different to put in your garden then this tire tree is a must 🙂 you can design the tree for many seasons just by changing what you put on it.Source: Loren Patterson