50 Slow Cooker Recipes To Try This Winter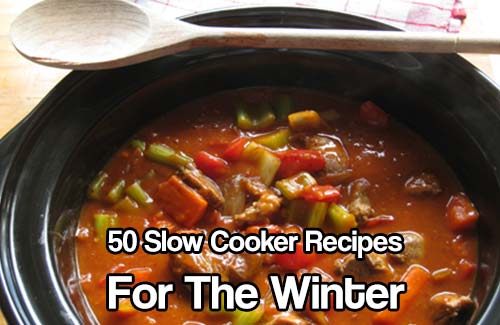 Did you know you can poach, stew, braise, simmer, water bath, infuse, roast, and bake in a slow cooker? You can also reheat your dinner or keep it warm when running late.  A family needs feeding, and though breakfast and lunch, with a few snacks in between, can be easy to fix something to eat up, the biggest course by far is dinner.
This makes it a very important, and usually time-consuming, process, and it's definitely difficult to try and prepare supper when you have a million other things to complete. Read on to find out fifty different meals that you can prepare with a slow cooker, and savor both the delicious food and the extra time you'll have on your hands when you try a few.
Crock Pot Honey Sesame Chicken
Crock Pot Chicken Tortilla Soup
Crock Pot Sweet Apricot Chicken
Slow Cooker Chicken and Mushrooms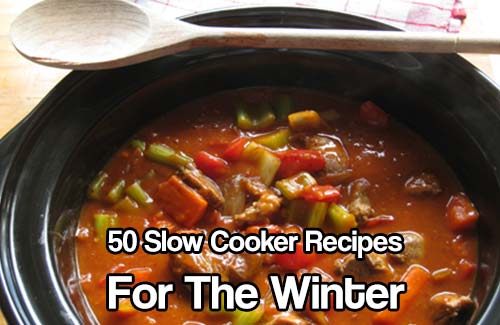 Slow Cooker Zucchini and Tomato Pasta Sauce
Slow Cooker Lime Chicken Tacos
Slow Cooker Cheeseburger Meatloaf
Slow Cooker Rocky Road Chocolate Cake
Crock Pot Homemade Refried Beans
Slow Cooker Chicken Stroganoff
Crock Pot Creamy Black Bean Salsa Chicken
Slow Cooker Scalloped Potatoes
Slow Cooker Sour Cream Cheesecake
3-ingredient Slow Cooker Chicken and Gravy
Slow Cooker Bacon Cheese Potatoes
Slow Cooker Ranch House Pork Chops and Potatoes
Slow Cooker Green Bean Casserole
Slow Cooker Thai Pork with Peanut Sauce
Slow Cooker Chicken Cordon Bleu
Crock Pot Chicken Enchilada Soup
Slow Cooker Chicken Caesar Sandwiches