4 Ways To Remove Tree Stumps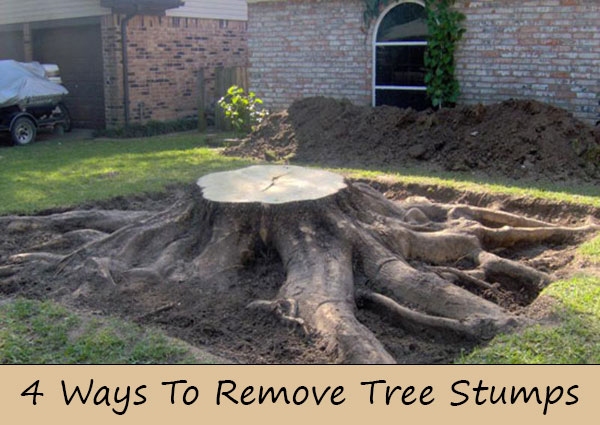 Tree stumps can be referred to as the esthetic blemishes present in the garden landscape. The systems used to remove any tree stump depends largely on the size and age of the tree. Luckily, there are various methods that can be used to remove a range of tree stumps present in your home garden, without any need to experience the cost of a professional tree stump removal company.
THIRD METHOD: BURNING THE STUMPS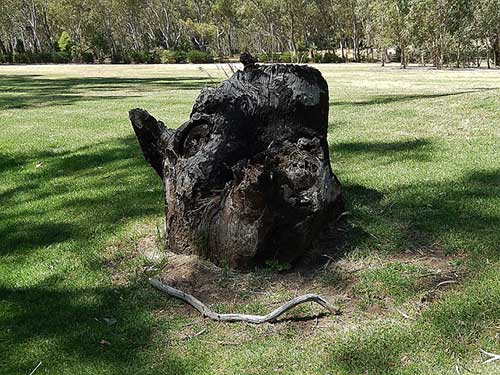 1. Set a wood fire on top of the tree stump. You can use the chopped-up tree as fuel to make the fire burn easily. Lay out the wood on top of the tree stump. Surround the tree stump with more wood in a way that the stump will be in the midst of the fire.
2. Sustain the fire. Though, you may spend several hours burning the tree stump. Keep adding additional wood to keep the fire large and hot. You need to keep the fire burning until the stump burns down to the ground.
3. Use a shovel to pull out the ash. After burning the stump, pull out the ash from the hole using a shovel and discard it safely.
4. Fill the hole by using loam or sawdust to replace the ash. Continue to add this to the affected area as it helps to depress the area over time.
FOURTH METHOD: USING A CHEMICAL STUMP REMOVER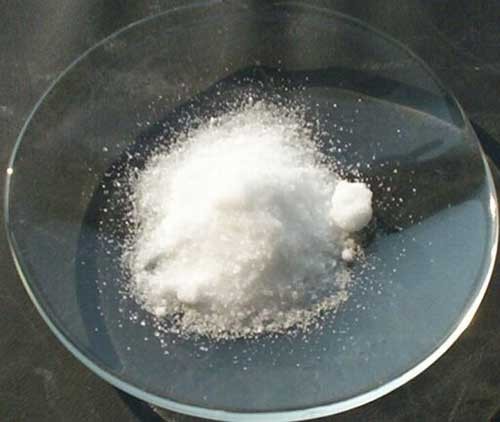 1. Use drilling tools to drill the stump and create holes in the stumps. Use drilling tools with a large drill bit, To do the drilling and create several holes in the top of the tree stump. Make sure you equally space the holes because the chemicals will be absorbed through these holes.
2. Apply the chemical stump remover. Some chemical stump removers are made of a powdery substance of potassium nitrate, this reacts with the wood to soften it and makes it rot more quickly. You can check the guidelines on the package to know how to apply the chemical stump remover.
3. Keep monitoring the stump. It will start to rot and soften within a few weeks. When you see that it has softened enough to be easily removed, then it is time to give it a finishing touch.
4. Now use a shovel or ax to chop up the softened tree stump. Pull out the pieces with a shovel as you chop them. Continue till the stump is leveled.
5. You can burn the remaining by lighting a fire over the rest of softened wood and allow it to burn through to the bottom. By doing this, you will remove the remaining of the stump and also the roots.
6. Fill the hole by using loam or sawdust to replace the ash. Continue to add materials to the affected area in order to depress it.
PAGE 2 of 2