37 RV hacks that will make you a happy camper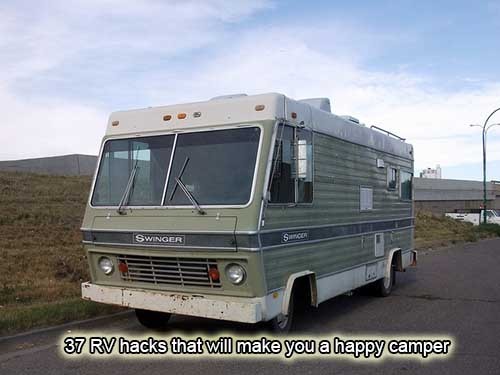 I have a friend who lives in an RV. Rather than buying a house, he decided he would rather buy an RV and travel the states. Not a bad idea in my book! The only thing he mentioned to me was that he had to find ways to do things differently. So of course, that got my mind wondering and I can only imagine these are the fixes he needed to make. These will work great in your RV if you have one too! 
Camping is fun and it is a classic all-American activity. Going in an RV adds some luxury to your camping experience, but with an RV comes the potential for problems you would not have with basic tents and sleeping bags. If you take advantage of different RV hacks, you can be sure that your RV camping experience goes off without a hitch so that everyone has a great time with any hassle. Check out this article by clicking the link below..