17 Ingenious Ways To Use Silica Gel That You Never Knew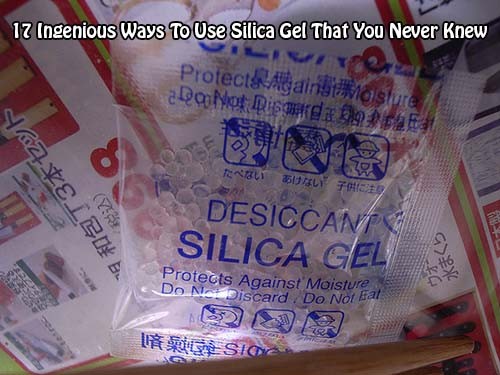 Silica gel is most commonly encountered in everyday life as beads in a small paper packet. It is used as a desiccant to control local humidity to avoid spoilage or degradation of goods. Because silica gel can have added chemical indicators and absorbs moisture very well, silica gel packets usually bear warnings for the user not to eat the contents,  
Silica Gel packs are kept in containers to avoid their contents from degradation (chemical or otherwise) by controlling the moisture content of the environment. So its natural that the packs can come in handy for quite a lot of things. what else can you do with them? The moto is to hold on to those silica gel packets that come with you new shoes or purse! Check out these handy uses and make your life easier by clicking the link below…..
17 Ingenious Ways To Use Silica Gel That You Never Knew