Pumpkin recipes: 17 of our Favorite Dishes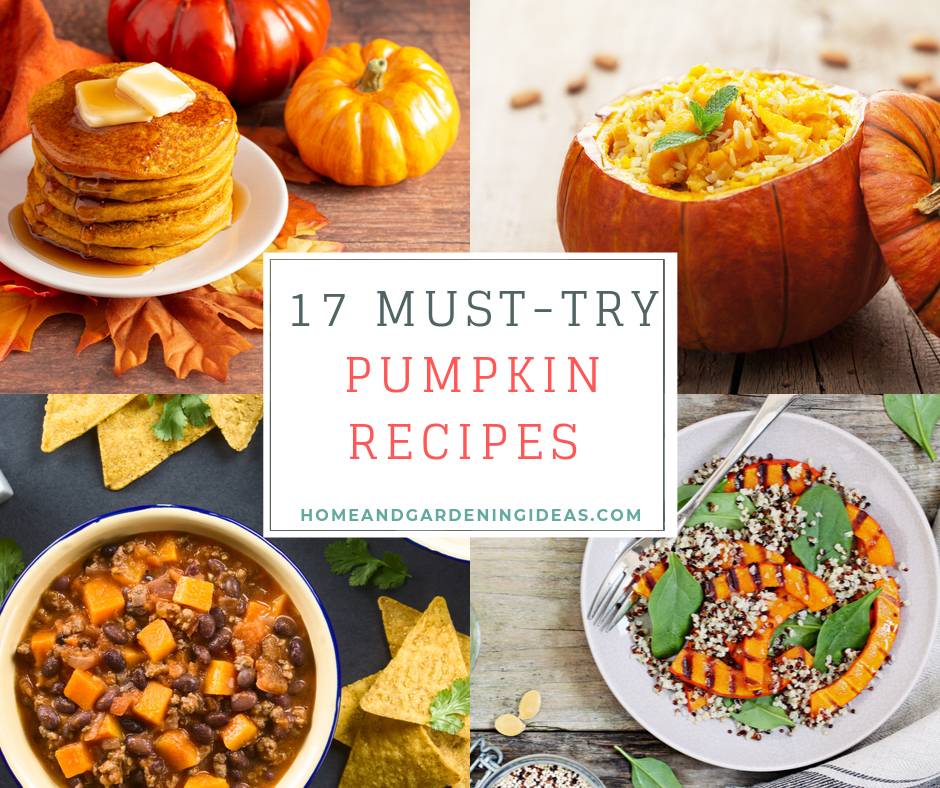 It's almost Halloween, It's time to eat loads of pumpkin dishes! Here is 17 of our best suggestions of delicious Pumpkin recipes. Join us as we explore some of the best Pumpkin recipes you will ever eat. Trust me, you can't afford to miss out on some of these delicacies this Halloween.
This pie is a traditional dessert eaten towards the end of thanksgiving feast. This is a delicious and special pie made from pumpkin, spices, eggs, and milk. You can find this recipe on allrecipes.com. Check it out, you would definitely love this pumpkin pie.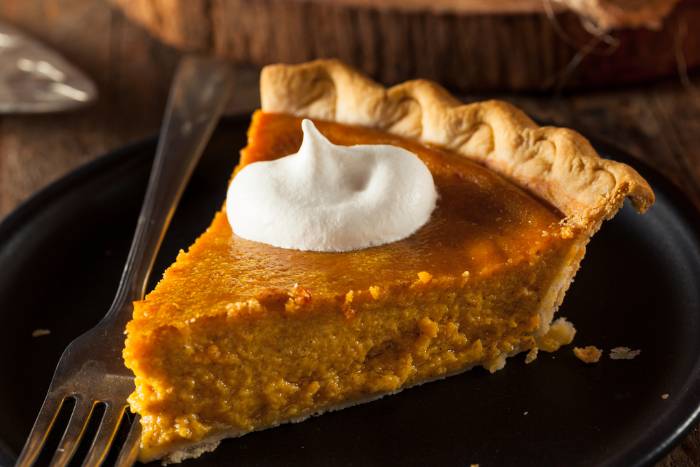 The Crustless Pumpkin Pie
This delicious pie is for those that don't like pie crust or consider it unnecessary. Also, it is gluten-free, so you don't have to worry if you are sensitive to it. It is easy and it takes less time to make. Find the recipe on delish.com. You will love this thanksgiving miracle.
Pumpkin bread pudding is one of the fantastic dishes that you need on your Halloween table this fall. Made out of Pumpkin puree mixed with eggs and fresh bread, this dish is perfectly delicious for Halloween and even everyday brunch. You can get this recipe on delish.com.
Do you love moist, spicy muffins? Hastily spiced muffins can also be "Pumpkinified." The moist and spicy taste of cinnamon and nutmeg mixed together with pumpkin and egg in muffin is something you will definitely love. Try out its recipe, you can find it at allrecipes.com.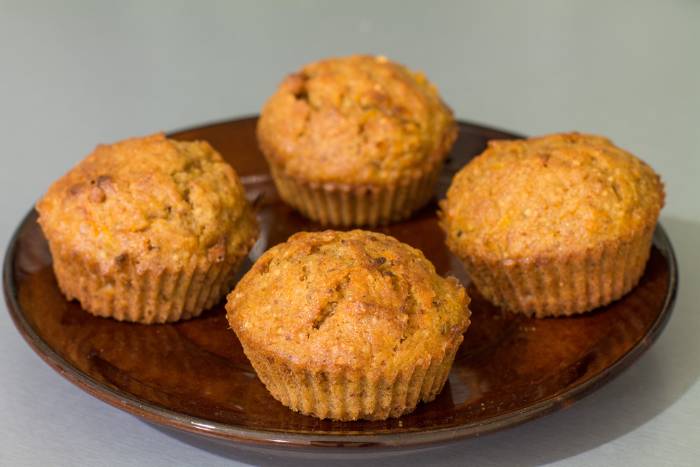 Easy Vegetable Pumpkin Stir Fry
This is for my vegan friends and anybody who wants a meatless option. This is a healthy meal full of vegetable and pumpkin. Easy and ready in just 30 minutes. It is usually made with Red Kuri Squash but any other pumpkin variety is cool. Get the recipe at earth-of-maria.com.
This healthy recipe is also good for vegetarians. It is gluten free, dairy free, and naturally sweetened. Also, this ice cream is made from just six ingredients and it tastes much like pumpkin pie. Thinking of making this ice cream? Feel free to get it at Elizabeth Rider.
Healthy Fall Pumpkin Chili 
This is one of the best pumpkin meals you can make during Halloween. Spicy and healthy, filled with bold flavors, pumpkin chili is just too delicious. The pumpkin thickens up the chili and makes it taste amazingly. You can get this recipe at Chewoutloud.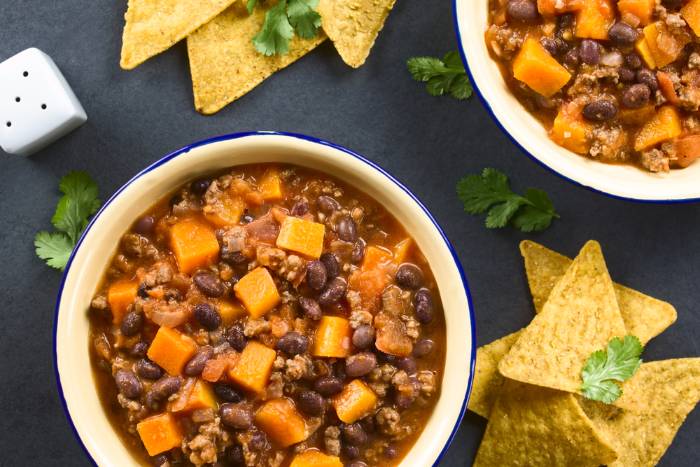 Pumpkin Pie Oatmeal with Graham Cracker Crumble
This is gotten through a very simple recipe. It is a stir made from canned pumpkin, pumpkin sauce, cinnamon, and a graham cracker crumble topping. This pumpkin meal can be prepared in 10minutes. Get this recipe at delish.
This is a light and creamy dessert that is spiced with ginger, cinnamon and nutmeg. It is a very easy recipe, total prep time is 30 minutes without cooling time. You can get this recipe at the goodhousekeeping.com.
Pumpkin recipes: 17 of our Favorite Dishes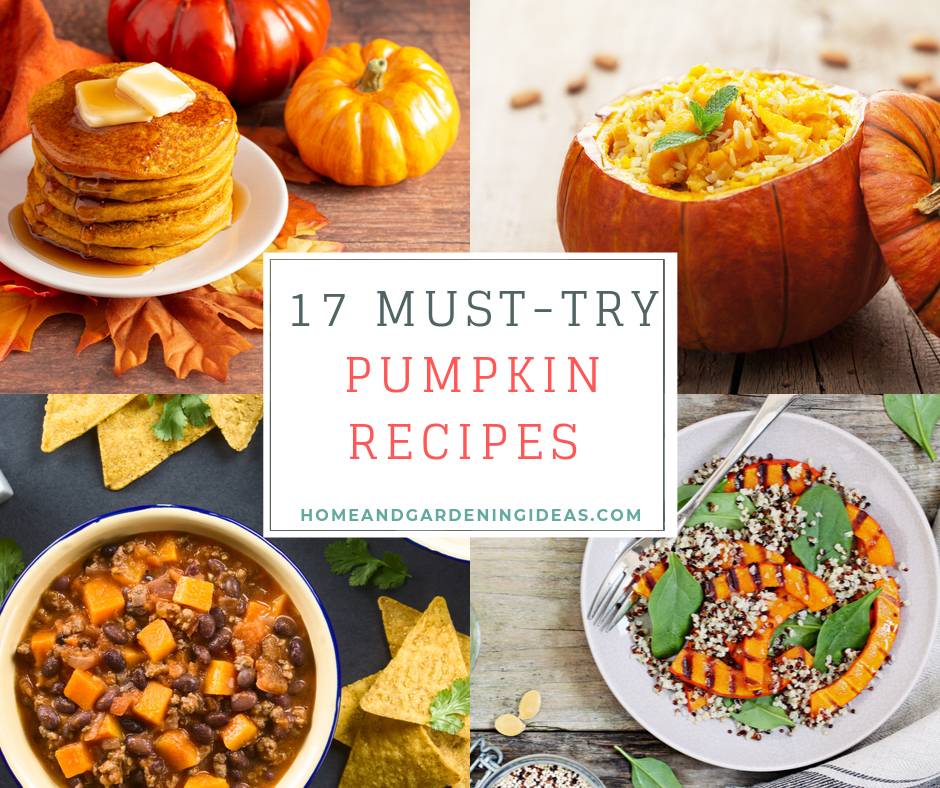 Double Pumpkin Cornbread with Red Onion
This is another delicious pumpkin recipe you won't regret trying out this Halloween. The mixture of oatmeal and pumpkin puree makes this cornbread super-moist. You can get this recipe at goodhousekeeping.com.
Savory Pumpkin and Sage Soup
The savory pumpkin and sage soup is a delicious pumpkin soup that could be served in the evening and after a long day. Its amazing spices give it a good, attractive flavor. You can get this recipe from goodhousekeeping.com.
Slow Cooker Black Bean Pumpkin Turkey Chili
As hard as it may seem, it is one pumpkin that you won't regret making this Halloween period. The pumpkin meal you will get from this will encapsulate you with the beauty of spicy flavor. This recipe is made with spices like cinnamon, chili and cayenne. This pumpkin meal would give you up to 368 calories per serving. Its recipe can be gotten from Ambitiouskitchen.com.
Roasted Pumpkin Quinoa Salad
Fall comes with its own unique beauty, this salad is the best for this season due to its beautifully garnished pomegranate seeds. This pumpkin salad is dressed with a lot of amazing spices and green vegetables. You will enjoy this as a perfect side dish. Get this at nourisheveryday.com.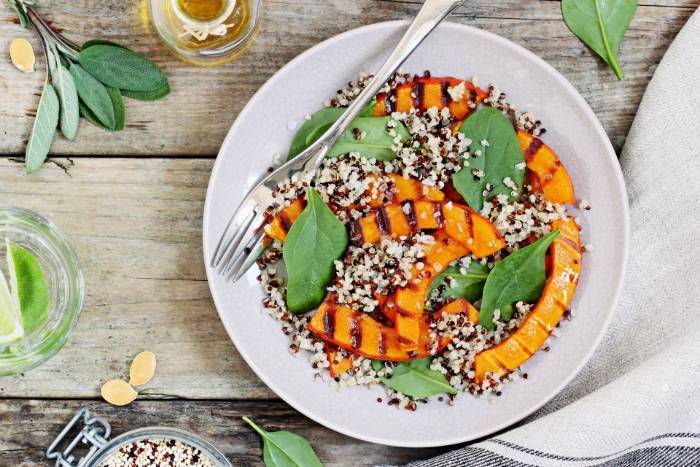 Chinese-Style Pumpkin Omelet
Another tasty Halloween recipe to try out is Chinese style pumpkin omelet. It is very easy to make and it takes just 20 minutes of your time. This recipe will bring out the autumn mood in you. The final pumpkin omelet has the look of a mini-pizza. Another pumpkin can't taste better. This tasty recipe can be found on spicetheplate.com.
So yummy, so creamy! This pumpkin roll may turn out to be your best dessert for Halloween. Despite seeming hard to make, it is actually very easy; and the result is rewarding. Its recipe is on goodhousekeeping.com
Pumpkin-Cherry Breakfast Cookies
Pumpkin cookies are so good; but this one is just the best! Its recipe include pumpkin puree, pumpkin spice, and pumpkin seeds. Just about every part of pumpkin is involved: giving you all sorts of pumpkin taste, truly special. So crispy and full of protein and fiber. This is also a perfect breakfast in the autumn. The recipe is on goodhousekeeping.com.
The All-Time Easiest Pumpkin Pancakes
Pumpkin pancakes? Yes of course, your pancakes can get that Halloween hint too. You only need a pumpkin pie sauce, pumpkin puree and your normal pancake ingredients Viola! This recipe has over 400 calories in one serving. Get the recipe at goodhousekeeping.com.
With so much plans towards the coming Halloween comes so much things to do with your pumpkins. I'm sure you found one or two recipes you would like to try this Halloween and even after fall. You can grab a can of pumpkin puree and get some tasty dishes.