16 Surprising Uses for Coconut Oil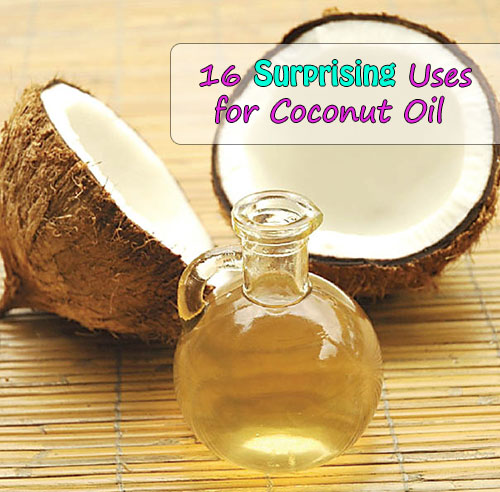 It's about time for a coconut oil revolution. From skin care to healthy snacks and beyond, this miracle substance can improve your life in so many ways. This superfood has a bevy of fatty acids and positive compounds to keep you feeling fresh, healthy, and happy. The list of creative and healthful uses of coconut oil seems to be growing every day. Take a look at the many tried and true ways to best utilize coconut oil today.
1. Revitalize Your Hair
Is your mane missing a little luster and shine? Get your hair looking and feeling healthy again with a quick and easy coconut oil treatment. After shampooing, warm up a little coconut oil with warm water and put a heavy dosage over your hair. Let it stand for 5 minutes before rinsing.
2. Hack the Frizz
If you suffer from fringed and frizzy hair, coconut oil is your new best friend. Smooth out and tame down your loose ends by massaging a very small amount into the lower inches of your hair. You'll be looking and smelling great with smooth, silky hair in a matter of seconds.
3. Lice Hack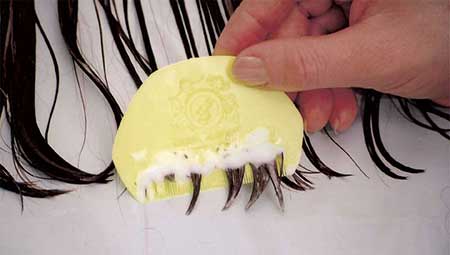 If you are in dire need of an all natural and effective way to rid yourself or a loved one of lice, get out the apple cider vinegar and coconut oil, and get ready for a long but soothing process. First, fully rinse your hair with apple cider vinegar. Once you've been doused, let the vinegar dry completely in the hair and then, smother coconut oil over the hair completely. Let sit for 12 to 24 hours and then brush with a fine comb. Finally, rinse thoroughly with shampoo and say goodbye to those little pests.
4. Dandruff Treatment
Since coconut oil is such a powerful moisturizer, it follows that it can be a very effective dandruff treatment. Before you go to bed, give your roots a thorough and liberal coconut oil massage to not only reduce dandruff but stimulate hair growth. You'll want to be sure to thoroughly cleanse in the morning to avoid oil build-up.
5. Topical Relief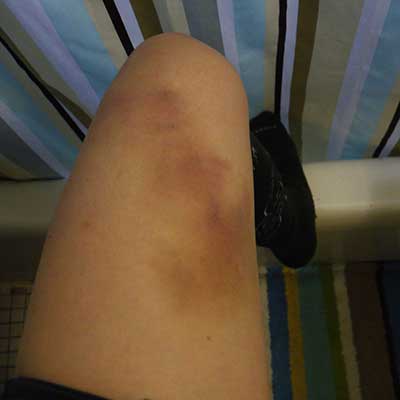 For burns, bruises, bug bites, and severely dry skin, a coconut oil rub can do wonders. Simply massage a little of the soothing stuff onto your skin, and partake in a little relief.
6. Natural Deodorant
Common commercial deodorants are typically made with aluminum and other potentially harmful substances, so making your own is a great way to save money, stay healthy, and enjoy some self sufficiency. A mixture of coconut oil, arrowroot powder, cornstarch, baking soda, and a dash of essential oil will keep you smelling fresh and feeling good.
7. Breath Freshener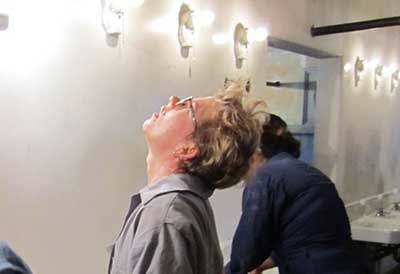 Coconut oil has antibacterial properties which means a little bit of warm oil and warm water mixed makes a perfect breath freshener. Just gargle for 10 minutes or so and get ready to enjoy fresh breath, white teeth, and healthy gums.
8. Coldsore Remedy
The antibacterial and antiviral properties of coconut oil make it a great buster of even the worst coldsores. Dab a little soothing oil on the spot and enjoy the refreshing tingle. Reapply as needed and enjoy the cleansing and rejuvenating effect.
9. Skin Moisturizer
You have probably seen many new commercial moisturizers touting the healing power of coconut oil, but you don't have to buy a bunch of products to reap the benefits. Creamy coconut oil can actually be applied as is onto the skin. Massage a small amount into your skin after bathing.
10. Skin Scrub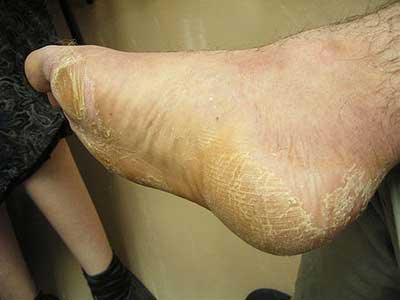 A little added sea salt to a few teaspoons of coconut oil makes the perfect scrub for dry and dead skin. Just add this treatment to your shower routine, and enjoy smooth, fresh skin.
11. Shaving Cream
For an ultra smooth finish to your shaving routine, skip the soaps and grab your coconut oil. This is best done in the bath because it can be a slippery project. If you're in the shower, simply turn the water off and take your time.
12. Lip Moisturizer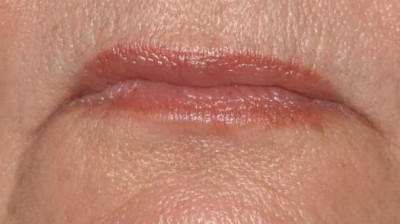 If you are in a bind for some soothing dry-lip relief, a dab of coconut oil is all you need. Take an old, empty lip gloss container or a contact lens case, fill up with coconut oil, and you'll be ready for fresh, moist, and delicious lips.
13. Cuticle Softener
Dry, hard cuticles are a huge culprit of hangnails and nail biting. Especially during dry seasons and winter months, you'll want to do a gentle yet effective coconut oil cuticle treatment by massaging a little of the good stuff into your nail beds, cuticles, and hand creases. You'll not only prevent cracking, but will be keeping your hands healthy and youthful-looking for a long while.
14. Under-Eye Buffer
Thin skin under the eyes often is the culprit to a a tired and puffy look. Bolster the skin by dabbing a little coconut oil underneath the eyes and let set over night.
15. Makeup Remover
Coconut oil not only works as a moisturizer for the skin, but it can also mobilize and remove makeup after a long day. Simply warm up a little of the good stuff and apply to your face, massaging areas in a circular motion. Rinse thoroughly and enjoy a smooth and fresh face. Pro Tip: Coconut oil is also a great way to remove stuck-on mascara. Not only will it get that makeup off, it will also make your eyelashes extra lush.
16. Cook with It!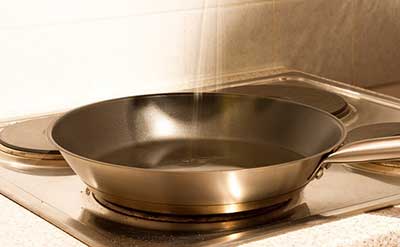 There are too many wonderful ways to use coconut oil in the kitchen to mention, so here's a quick breakdown of the benefits you can get ready to enjoy as you add this to your recipes every chance you can.
Coconut oil contains a super dosage of fatty acids, or medium chain triglycerides. This type of fat serves you with ample energy instead of simply lingering as stored fat in your body. Go ahead and add a teaspoon to your smoothies, use in place of other oils (especially with pie crusts and other baked goods), and don't worry, most coconut oils are not strong enough to alter the flavor of your meal.