$150 bike camper: DIY micro mobile home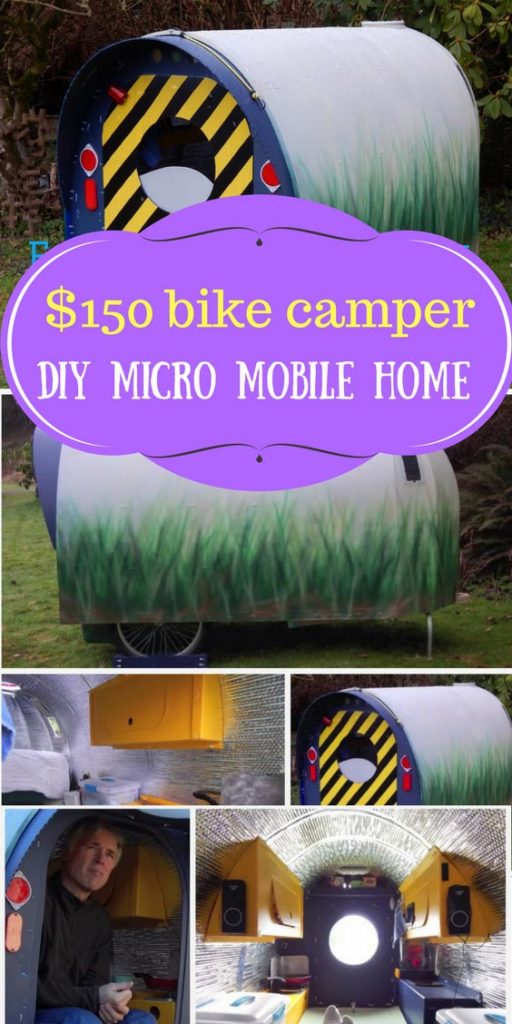 Why Should You Give the Video a Shot?
Although the DIY bike camper is not overly complicated, it is no walk in the park either. Watching the video will give you visual direction on how to put the materials together for the finished product. The host demonstrates in the video where he used recycled material which can possibly help stretch your budget. Although doable, the process is time-consuming and the video reminds you that patience is well worth it. Finally, taking on a project like this may require some persuasive reasons to convince you to invest in a traveling home and the video gives you just that!
Is it Worth the Effort?
First, you give yourself the opportunity to travel around the country without having to spend tons of money on lodging and alternative transportation. Second, the shelter is able to support temperature comfort all year around. Third, you can be self-dependent during traveling or camping since the micro mobile home even has a kitchen. Fourth, you get great exercise because the self-made camper is towed by you riding a bicycle. Fifth, the mobile home is made of strong material for protection but is lightweight for optimal mobility. Sixth, it's a terrific emergency home option that is extremely affordable to make. All and all, this crafty work can provide you with an emergency or restful shelter that is easily mobile without burdening much expense to you! You can get the plans here (Get plans here) but make sure to watch the video below first to see how it will look.