Top 11 Vegetable Plants To Grow in Containers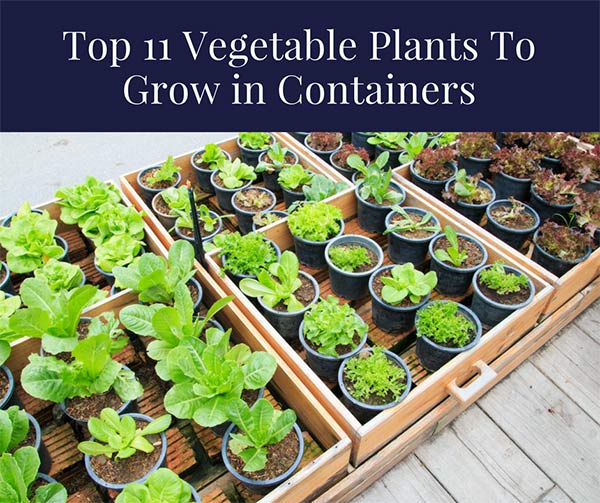 Growing vegetables in containers is ideal for those with little space or want a simple container garden. Most vegetables grow well in containers, but you do have to pick the right plants. You will be surprised at the large amount of food you can grow in a few containers. Freshly grown vegetables are in your future!
Peas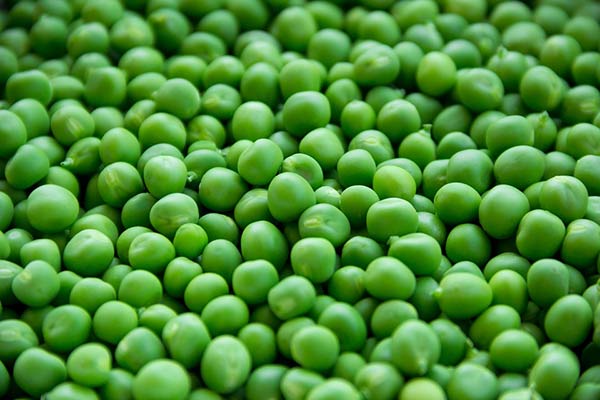 Fresh peas off the vine beat canned peas any day of the week. Peas like moderate conditions, making them a fantastic choice for containers. You don't need a large pot, but you will need a trellis if you select a pole variety. Some gardeners prefer a bush pea variety instead.
Because peas prefer cooler seasons, make sure that you water regularly. Peas prefer soil to be slightly moist. Keep the pots in an area that receives full to part sun.
Peppers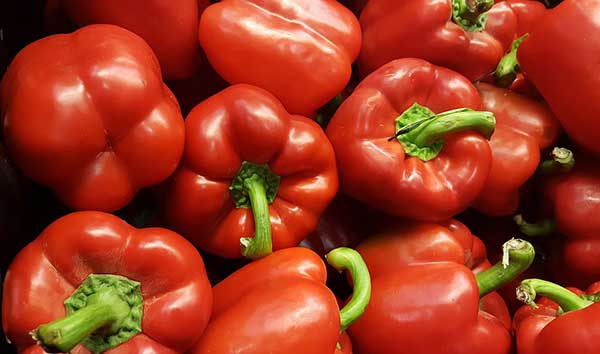 Peppers are great choices for containers, especially if you can ensure the plant receives enough sunlight. Peppers need a lot of sunlight to thrive. You don't want to drown your peppers in water; most do well receive less water than your other plants!
Make sure you use a pot that is at least 12 inches deep. Peppers do best if you fertilize the plant several times during the growing season. Fertilizer helps the fruit to set.
Growing peppers in containers allow you to control their final taste. Sweet and hot peppers develop their flavor based on the amount of sun exposure received. Sweet peppers are sweeter if they receive more sun. Hot peppers are spicier when they receive more sun. You can move your containers around to ensure they get the maximum amount of sunlight.
Potatoes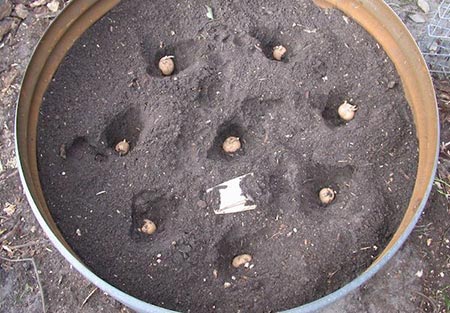 Growing potatoes is fun. The harvesting is the best time, especially for kids. It is like a scavenger hunt! Potatoes do well in containers, such as a large trash can with drainage holes or burlap bags. The pots should be at least 12 inches deep. Place three to four potatoes in each pot. Make sure you water the potatoes regularly. As the plants grow, you need to continue to add more soil to cover the stems. In a few months, you will have potatoes!
Radishes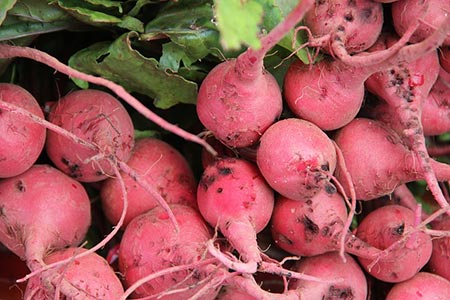 Radishes seem to be an underrated veggie, but they grow wonderfully in containers. These veggies grow fast; some varieties mature in three weeks! You want a pot that is wide, such as a window box. The containers doesn't need to be deep; six inches will work just fine. However, if you grow larger radishes, you may want a pot that is 8 to 10 inches deep.
Spinach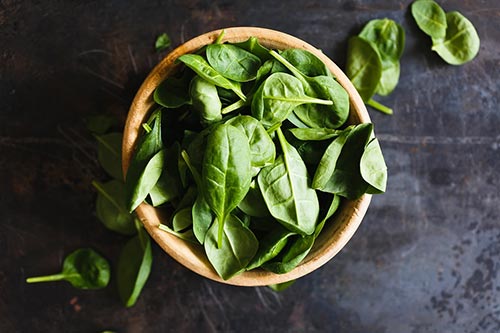 Another great choice for containers is spinach! Spinach does well in areas that receive partial shade. You can even grow spinach inside on a windowsill. They aren't too picky about location, but spinach doesn't like weather that is scorching. The plants will go straight to bolt.
Pick a pot that is at least 6 to 8 inches deep. It doesn't need to be any deeper, but a wide pot is beneficial.
Tomatoes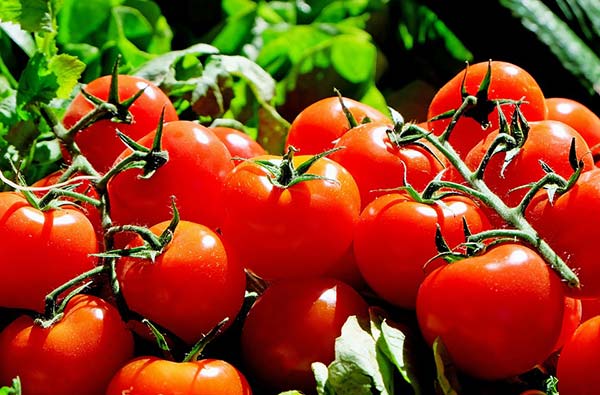 Tomatoes are one of the most productive veggie plants you can grow in a container at home. Make sure that your tomatoes receive ample sunlight, at least five to six hours per day. Growing determinate varieties of tomatoes tend to be the best choice because the plants aren't as large. You will need to provide some staking, but not quite as much as indeterminate tomatoes. Cherry tomatoes also produce high yields in containers.