10 Legitimate Ways to Make Money at Home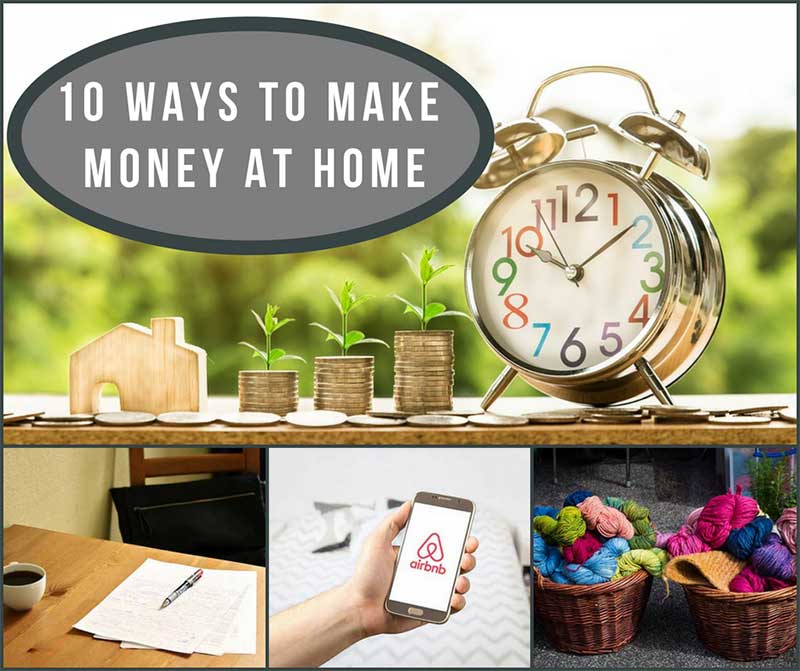 Everyone wants to make a bit more money each month. You might want to make some money at home to pay for vacations. After the birth of your child, you might decide to want to be a stay at home parent, but you still need some extra income.
That's where side hustles come into play. There are dozens of legitimate ways to make money at home. Legitimate is the keyword. Do your diligent work before opting to work for any company or put work forward. Getting trapped in a scam is never enjoyable.
Making a full-time income at home can be tricky, but it is doable. To make a full-time income, work several of these side hustles together.
10 Ways to Make Money at Home
VIP KID
If you have a bachelor's degree and any teaching experience, VIP KID might be the best choice for you! This company teaches English online, and you have the opportunity to make up to $22 per hour! Base pay is between $7 and $9 for each half-hour session. The hours are flexible, but VIP KID wants workers who can guarantee 7.5 hours per week. learn more
Website Testing
Website testing is an easy way to make money at home. Each site pays differently, so you want to check out different companies. Some will pay less than $10 per site. Others pay $12 per site. Each test is 15 to 30 minutes long. Some companies require you to have a webcam as well. If you can test two sites per hour, that's $20 an hour – not bad for working at home!
A few legitimate companies are:
Become an Online Proofreader
If you love grammar, becoming an online proofreader could be your dream job at home. You do need to take a course to become a certified proofreader. Proofread Anywhere offers the necessary courses to ensure you have the skills to get started.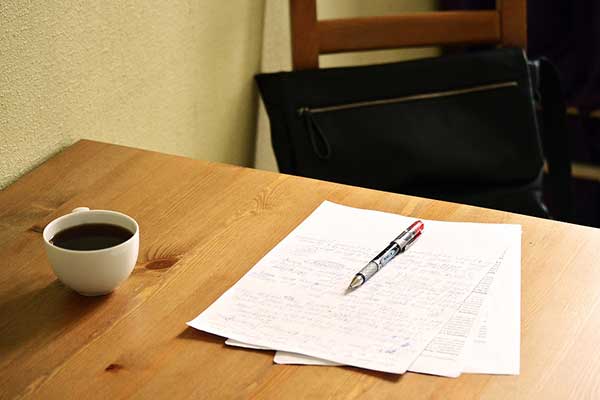 Freelance Writing
Freelance writing is a versatile and fun way to make money at home. You don't need to be an English major or have a degree to become a freelance writer!
Keep in mind; you can freelance with other services as well. You can be a designer, copywriter, virtual assistant or more. You can manage social media platforms for other companies. The world of freelancing is huge, and you have the opportunity to make serious cash.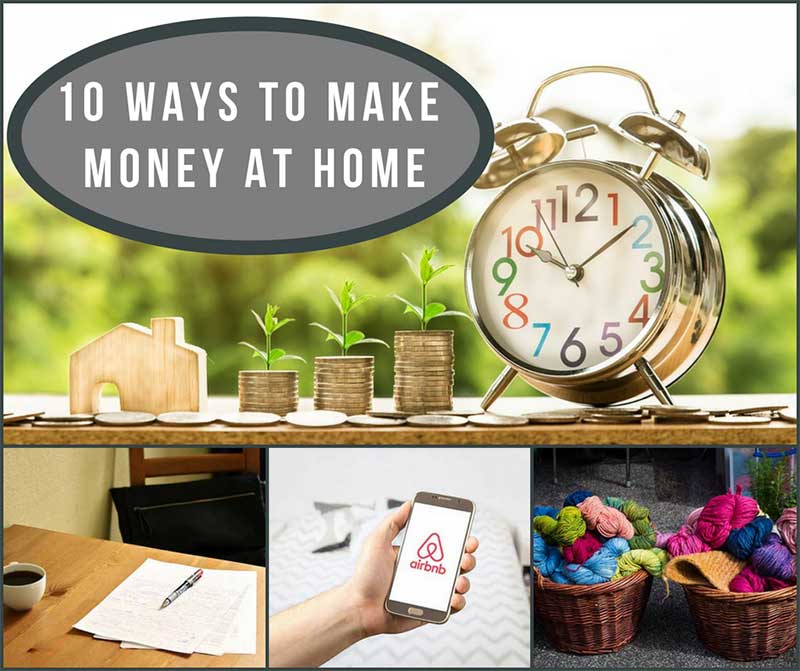 Join Survey Sites
Completing surveys is easy to do, especially if you have kids. It isn't a full-time job, but you can do them in whatever downtime you have available. Some websites pay in rewards rather than cash, but rewards can be used similarly to cash. Some options include Amazon and Wal-Mart gift cards, which is the same as cash!
There are a lot of survey sites that aren't worth your time. Some legitimate sites to try include:
YouGov
Harris Poll Online
Swagbucks
Inbox Dollars
American Consumer Opinion
Opinion Outpost
Pinecone Research
Rent Your Home on Airbnb
If you have a basement apartment or spare rooms in your house, Airbnb is a side hustle that you can rock. All you have to do is rent out space in your home for people who are traveling in your area. Check out Airbnb to see what your home could bring you each month
People leave you reviews after they leave your home, so you do want to keep your house neat and maintained. Better reviews mean a better rating, which brings more visitors to your house! With Airbnb, you can make a few hundred dollars per month. Some tips are:
Be friendly! No one wants to stay with a rude, unpleasant host.
Make sure the bathroom has plenty of towels, toilet paper, and other necessities.
Check local events like conventions and concerts. Make sure you advertise space available during this high-demand times.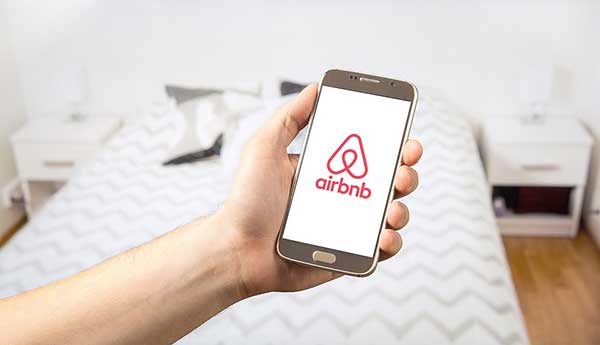 Sell What You Make
One of the best ways to make money at home is to sell items you make yourself! If you are crafty, you can sell your creations. Etsy allows you to reach worldwide. Consider setting up booths at local craft festivals, and set up a Facebook page where you sell those items as well.
The options are endless. There is always someone to buy the items you make.
Jams and jellies
Homemade bread
Crocheted or knitted wares
Soap
Cheeses
Lotions
Custom cupcakes and cookies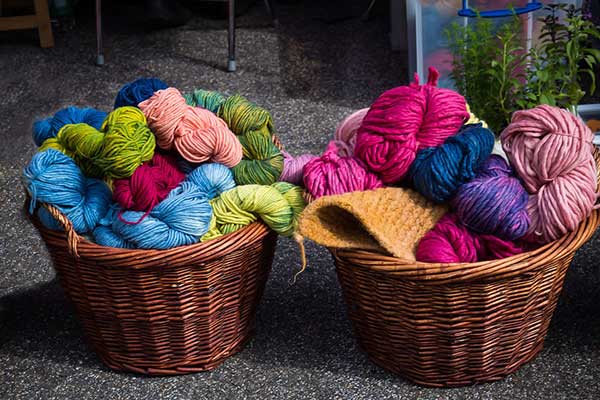 Garden and Sell Produce
If you have a green thumb, you can garden and sell your produce at farmer's market. Your friends and family might be first to want to purchase the extra produce you grow. Make sure to set up a Facebook page and often post all of your surpluses. If you have a large enough garden, you might be able to start a small CSA. With a CSA, people would subscribe to weekly boxes of produce.
Start a Blog
Starting a blog can be a lucrative way to make money at home, but it requires more work than most people realize. Writing a blog can make you a full-time income, but you have to be prepared to do more than write great content.
There are readers for any niche area. If you are a gardener, offer advice or plans to your readers. Parents love to read parenting blogs. You can write about whatever you enjoy, but writing doesn't make you all of your money.
You have to work on affiliate marketing and finding companies who will share profit with you if you bring them buyers. Other options are creating products to sell to readers, such as eBooks or learning courses.
Transcription
Transcription is a legitimate way to make money at home. Many people work at home full time as transcribers, making an average income. Some transcribers can make over $60,000 per year, depending on the area in which they transcribe.
You can't start transcribing tomorrow unless you've taken the proper training required. Transcribers create their schedules and work at their own pace. Legal and medical transcriptions require more experience. Beginning transcribers start with researchers, reporters and even professors!
You are paid per audio hour, so you have to be able to concentrate and listen. If the recording is two hours long, but it takes three hours to write, you are only paid for the two hours.