6. Lemon Balm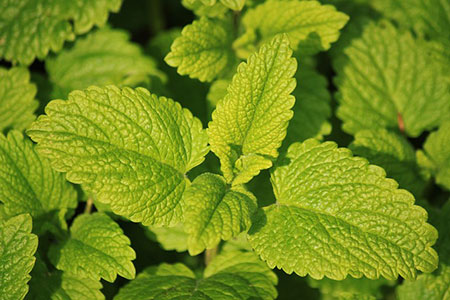 A member of the mint family, lemon balm has been used in tea form since the middle ages to reduce stress and anxiety, promote sleep, improve appetite, and ease gas and bloating from indigestion. Today, lemon balm is often combined with other soothing herbs like valerian and chamomile to promote relaxation. A recent study showed that when combined with valerian, 81% of patients reported sleeping much better than those given a placebo. In cream form, lemon balm is also used to treat cold sores and is therefore a popular additive to DIY lip balms.
7. Mint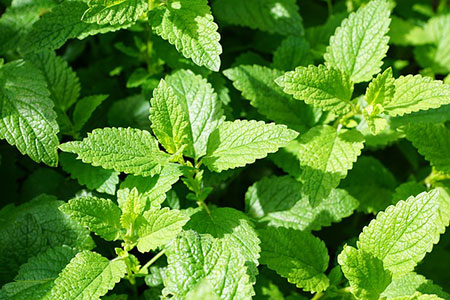 As a tea, mint is a very popular herb to soothe stomach aches and indigestion. It can also prevent vomiting by promoting natural flow of bile (stomach acid). Mint tea also relieves fever by promoting sweating, cooling internal organs, and increasing urine flow. To make a simple mint tea, steep fresh leaves in a mug of hot water for ten minutes and drink. Mint is also used as a compress to relieve pain in muscles and inflamed joints. Mint flower tops when pressed directly onto the gum area around a painful tooth can also bring quick and effective relief. Mint is often added to hot baths to relieve nasal and chest congestion. Mint essential oil is also a common and effective treatment for bug bites, stings, and other itchy skin irritations. In massage, mint oil (diluted with a carrier) is a good treatment for tension headaches, fever, and menstrual cramps.
8. Plantain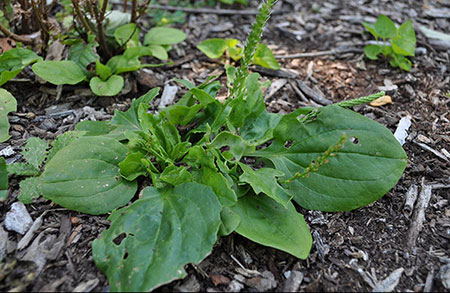 Like dandelions, plantain is a potent healing herb that is often considered a lawn weed. Similar to spinach only slightly more bitter, plantain leaves can be made into a tea that can help with indigestion, heartburn, and ulcers. Externally, simply rubbing plantain leaves on insect bites and burning nettles can bring fast and effective itch relief. The natural antibacterial and anti-inflammatory properties of these leaves make them great for promoting healing in minor wounds and skin problems. If you would like to read more about plantain then check out this article called Plantain: The Pharmacy in the Sidewalks
9. Sage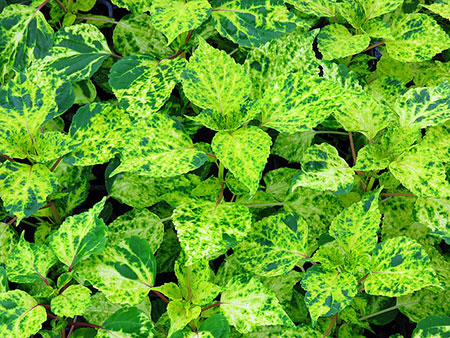 Traditionally used as a digestive herb on rich meat and fowl meals, there's actually a myriad of reasons that American colonists incorporated this herb into their Thanksgiving and fall feasts. Considered a valuable healer of colds and fevers in harsh New England weather, sage was often combined with lemon and made into a tea to sip slowly and melt away sniffles and sore throats. For women specifically, sage is regarded for relieving the hot flashes of menopause and slowing heavy menstrual bleeding. Chinese medicine also uses red sage combined with dan-gui to regulate menstruation.
10. Valerian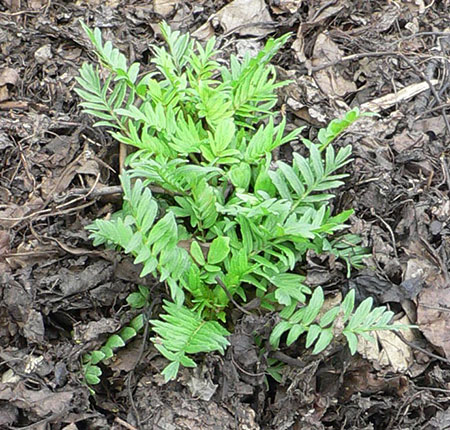 Most commonly used to treat insomnia and other sleep disorders, the valerian root is often combined in teas with hops, lemon balm, chamomile, or other herbs that tend to cause drowsiness. Valerian root is also used to treat conditions like anxiety and other psychological stresses including nervous asthma, hysteria, migraines, and upset stomach. Added to bath water, valerian root is said to ease restlessness and stress as well as muscle and joint pain. Some women also use valerian to ease menstrual cramping and symptoms of menopause such as hot flashes and anxiety. page 2 0f 2