Slow Cooker Chicken, Potatoes and Green Beans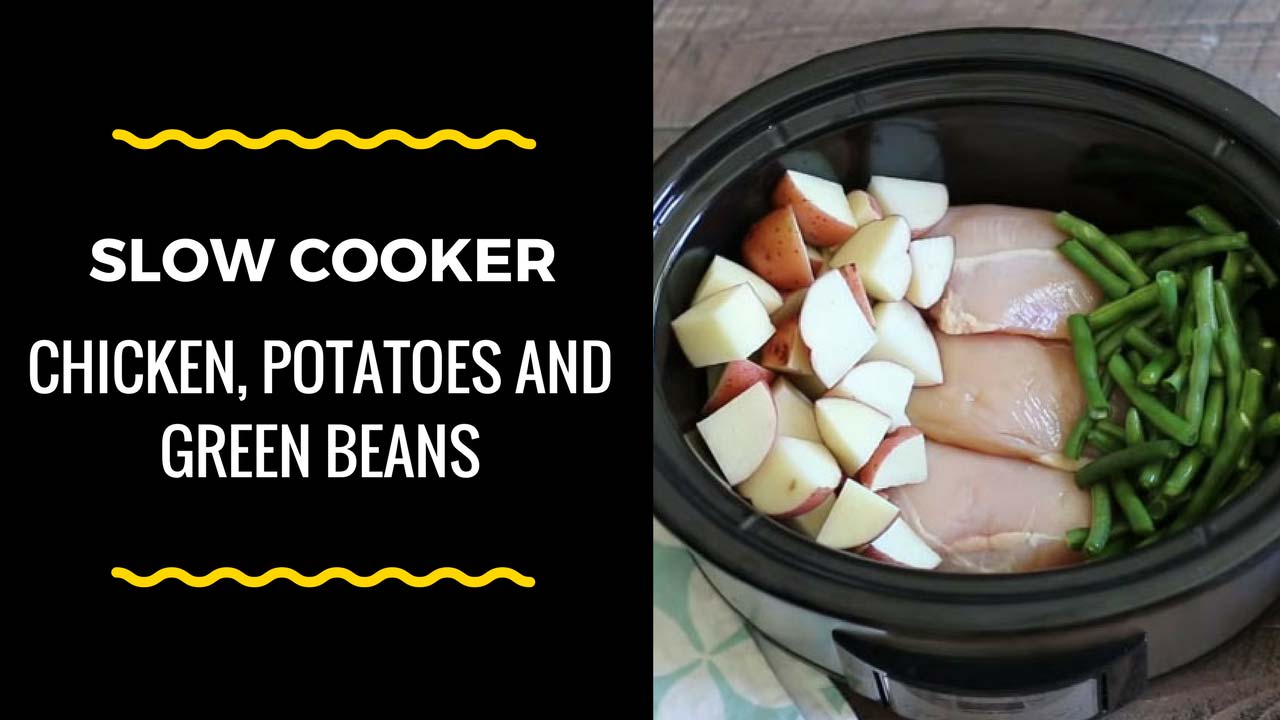 Slow cooker meals are a parent's best friend. You can toss ingredients together and hours later, have a delicious, wholesome meal. The internet is full of different delicious combinations you can try for dinner. One that you should try is chicken, potatoes and green beans.
Chances are you've seen at least one variation of this recipe floating around. These three ingredients blend so well together. However, all of the recipes vary in some way. Here is our favorite way to create this classic, slow cooker meal.
Ingredients:
Steps:
1. First, you should take your fresh green beans and snap the ends off of them. This task is great if you have little hands who need to be kept busy! You can just cut them off if you don't want to spend time snapping them.
2. Put your chicken breasts into the center of your slow cooker. Yes, they need to be in the center; they are the division between the green beans and potatoes!
3. Next, add the trimmed green beans to one side of the slow cooker. You can pick whatever side suits you the best.
4. Then, dice up the pound and a half of red potatoes you have. Add these to the open side of the slow cooker. You'll probably need to mound them up!
5. Fresh lemon juice is much better than bottled. If you don't have any lemons, you can use the bottled variety. If you have lemons, juice them! The quality and taste are much better.
6. In a small bowl, mix together the lemon juice, olive oil, oregano, salt, pepper, onion powder and garlic cloves.
7. Then, pour this liquid mixture over top of your chicken, potatoes and green beans. Try your best to distribute evenly!
8. Cover and cook the ingredients on high for four hours. Try not to lift the lid! It is tempting because who doesn't want to try to get a whiff of delicious dinner? However, you are letting out the steam and delicious ingredients.
9. Serve to your family and expect praises.
10. Fresh lemon juice does make a difference in the flavor profile. However, you can expect this dinner to be a hit with everyone in the family.
Try it out and let us know how it goes in the comments!