13 Sewing Tips and Tricks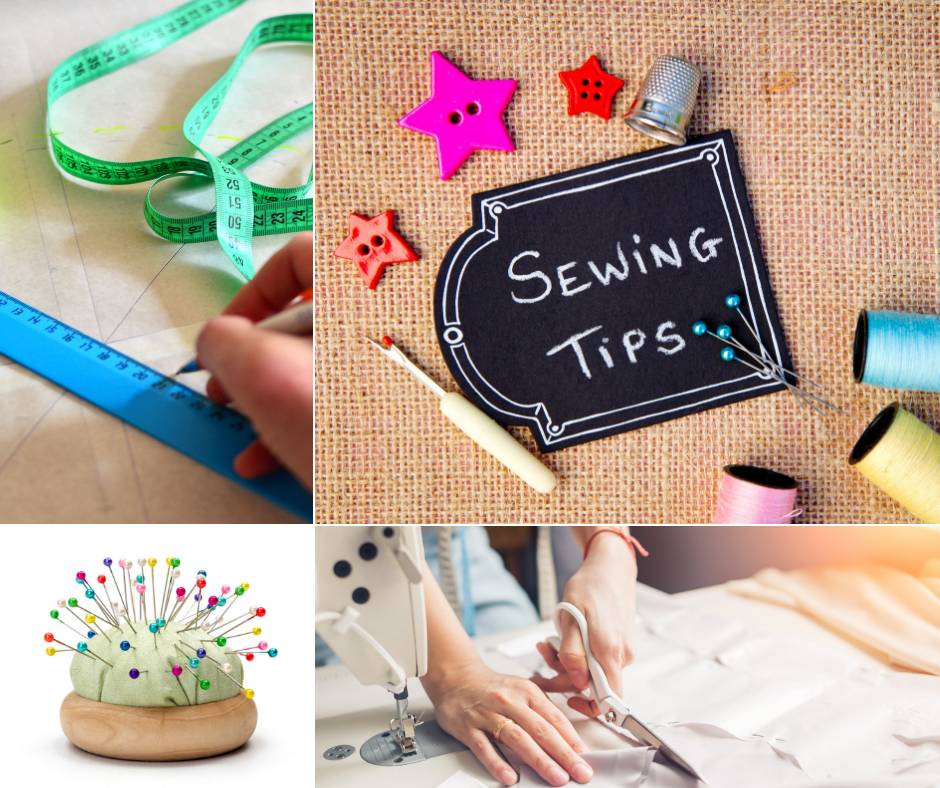 Whether you're a sewing expert, beginner or enthusiast, sewing is an activity with more than one approach to it. The truth is that while you may have been using one method to do things all this while, there's probably an easier way to do some of the things that you've been doing that another sewist or tailor out there knows which is why it's a great idea to talk to other tailors or sewists like yourself and exchange ideas. If this would not be possible, there are many tailors who write about their sewing trade secrets, tricks and tips on their blogs, you can depend on them for new sewing tips that could make your sewing much easier and better.
Here are a few sewing tips that can make your sewing easier and faster:
Equip Yourself With Different Types of Pin or Needle
You may not have any sewing pins because it doesn't seem important but it's best for you to get them some as soon as possible. They have a lot of functions that makes your sewing processes easier and faster. You have to use them to hold fabrics together before sewing and keep patterns in place while sewing or pressing.
However, there are a lot of different types of pins that serve different functions like the glass head pin, silk pin, ballpoint pin, quilting pin and t-pins. Since they all come in boxes, it is pretty dangerous to stack them together in one box or leave them in their boxes because you stand an 80% risk of pricking your finger with them. So another tip to make your sewing life easier and much more painless is to get sewing pin cushions to hold your pins.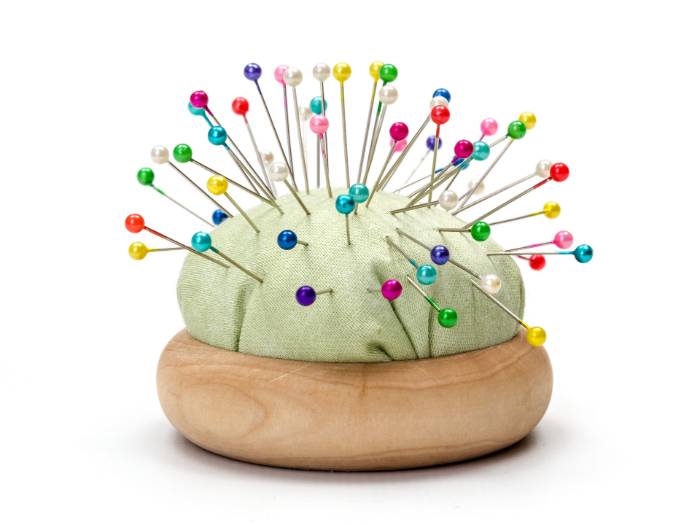 Learn How to Cut Your Fabrics Very Fast
If you have a piece of fabric and you want to cut a piece out of it, you can use this simple trick: simply make a snip into the fabric and then hold the opposite sides of your snip and pull them apart. The fabric will surely rip into two. However, the fact is that the fabric will most likely not be evenly ripped. And there is also the fact that this doesn't work for every fabric.
Learn How to Thread Your Needle Quickly
You don't need to spend minutes struggling to push a piece of thread through a needle. You can easily thread your needle with a limp thread by spraying the thread's tip with hairspray. It's best to keep a hairspray-can close to your sewing machine to make threading needles easier.
Hand Stitch Evenly With Machine-basting
There are instances where you would need to hand stitch in order to make a pattern or design much more beautiful, however, the issue most tailors usually have is evenly spacing the hand stitches they want to sew onto the clothing. A trick you may not know about is using machine-basting to evenly space your hand stitches. To ensure that you can successfully evenly space your hand stitches (regardless of what type they are: zigzag, buttonhole, backstitch and so on), you can first machine-baste a line of stitches along where you want to hand stitch and after removing the basting thread, you can sew with the holes of the machine-baste as your guide.
Avoid Painful Needle Pricks
Keep a magnet beside you when you sew so that when your needles fall or you lose one of them, you can easily wave your magnet around on the ground and get them back without suffering any bodily harm.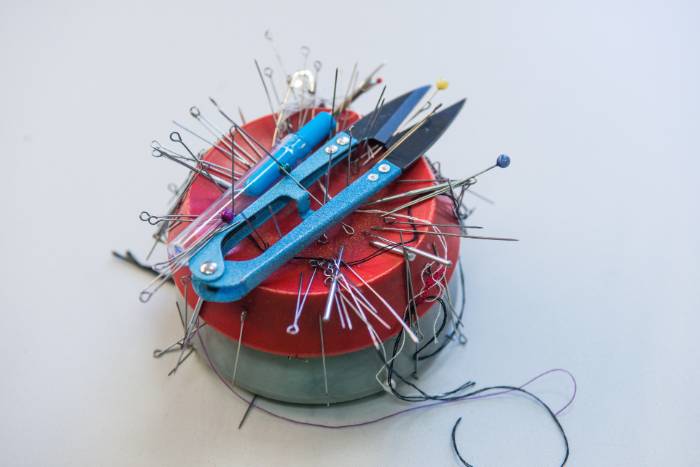 To prevent your fabric from puckering and stop mistaken instances of your sewing machine needles breaking because you forgot to remove the pins you used to hold the fabric together, simply use tacks in their place. In fact, it's wiser to use sewing pins for rough work only.
Make Those Holes in Your Fabrics Disappear
While sewing, it is inevitable that sometimes, holes or unpicked stitches might become very conspicuous. The best way to fix this is to move the tiny red dot on the unpicker in a circular motion over the hole and the fibers on the fabric should weave themselves back together and close the hole.
Seam-allowance may be nothing for an expert sewist or seamstress but for a newbie sewist, it's a big deal. To avoid leaving large unnecessary seam allowances and wasting your fabric, you can use rubber bands as a temporary marker on your sewing machine. It's easier to adjust it and it stays in place when you need it.
Measure 2 or 3 Times Before You Make That Fabric Cut
Many clothing and fabrics have gone to ruins or waste because tailors made a mistake when measuring and proceeded to cut the fabric. If you don't want to make these kinds of mistakes, this tip is an open secret. Measure twice or even three times (if you're not sure of what you measured) before you cut the fabric.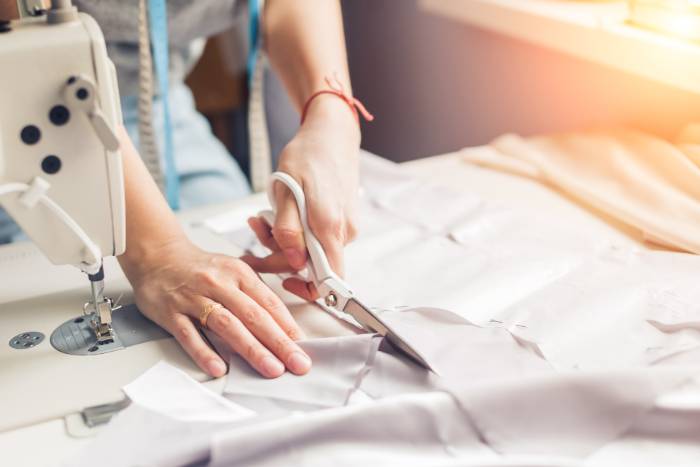 Rather than using too many pins that eventually end up in different places, use one pin to measure so you can get the perfect hem.
Avoid Low Quality Threads
If you want the clothes you sew to last long, then it's best that you don't try to save cost when buying threads for your sewing because it can affect the durability and quality of the clothes you sew. It's best you buy the best quality threads for your sewing.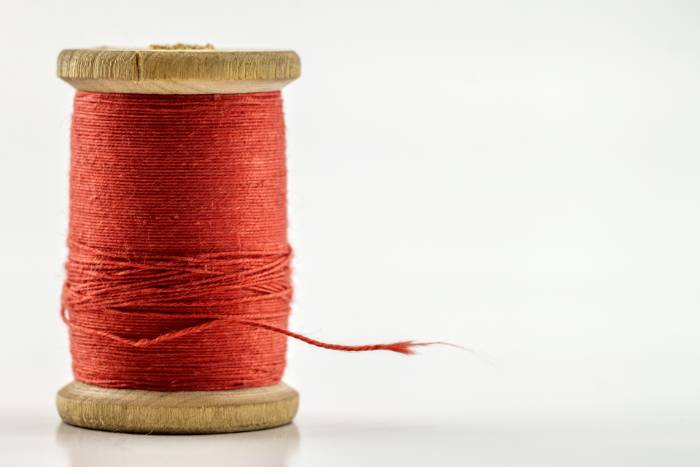 Remove Your Basting Threads Easily and Quickly
The fastest way to remove temporary basting threads from your fabric is to use a crotchet hook. To ensure that the crotchet hook does not pull the threads of your fabric apart and leave a hole in your fabric, it's best to push the rounded point of the crotchet hook under the stitch and use the hook to remove the thread.
Masking Tape as a Guide For Straight Topstitching
To make your topstitching straight and avoid having a crooked topstitch line, it's best to use masking tape along the fabric. This way, you can stitch along the edge of the masking tape and after making a perfect topstitch, you can easily remove the tape.
Conclusion
There are quite a number of sewing tips and tricks out there that can make your sewing easier and faster. But you have to search for them by connecting with sewists of different caliber either physically through workshops and meetups or online through blogs and social media because they have different experiences, trade secrets, tips and tricks that can help you become better and faster when sewing.