How to Paint a Room – Basic Painting Tips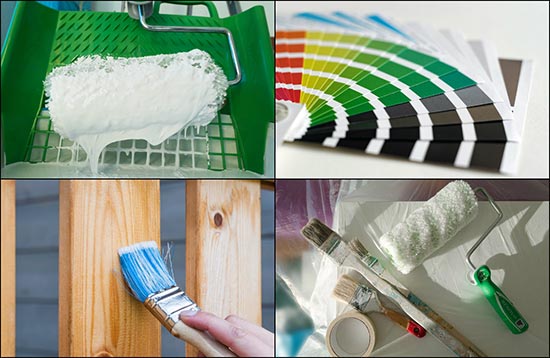 If you do not know how to estimate how much paint you will need, the video can tell you how to use a basic mathematic equation to come up with the closest estimation possible, saving you money spent on the paint supply. This also does not exclude trim measurements for a different color if you wanted. If you are still unsure, watching the video will give you clue to where you can find an estimation calculator to help you out.
If you are not are not familiar with the painting process, you probably do not know things like how to mix the paint, protect different trim and wall colors from smearing or mixing, preventing messy splatters, evenly applying paint to brushes and rollers and easy cleanup tips you will appreciate. All in all, watching the video will help you quickly summarize how to paint your rooms like a pro!
Should You Bother Painting a Room Yourself Instead of Hiring a Professional?
Have you looked at professional painting service prices? They are not cheap! If you are up to the task, painting the room yourself can save you a good chunk of change. Also take into account that using a professional painting service puts you at the mercy of their schedule. Painting the room yourself will make your schedule, well, your schedule. Most importantly, you will feel accomplished and proud!