How to Dehydrate Fruits and Vegetables?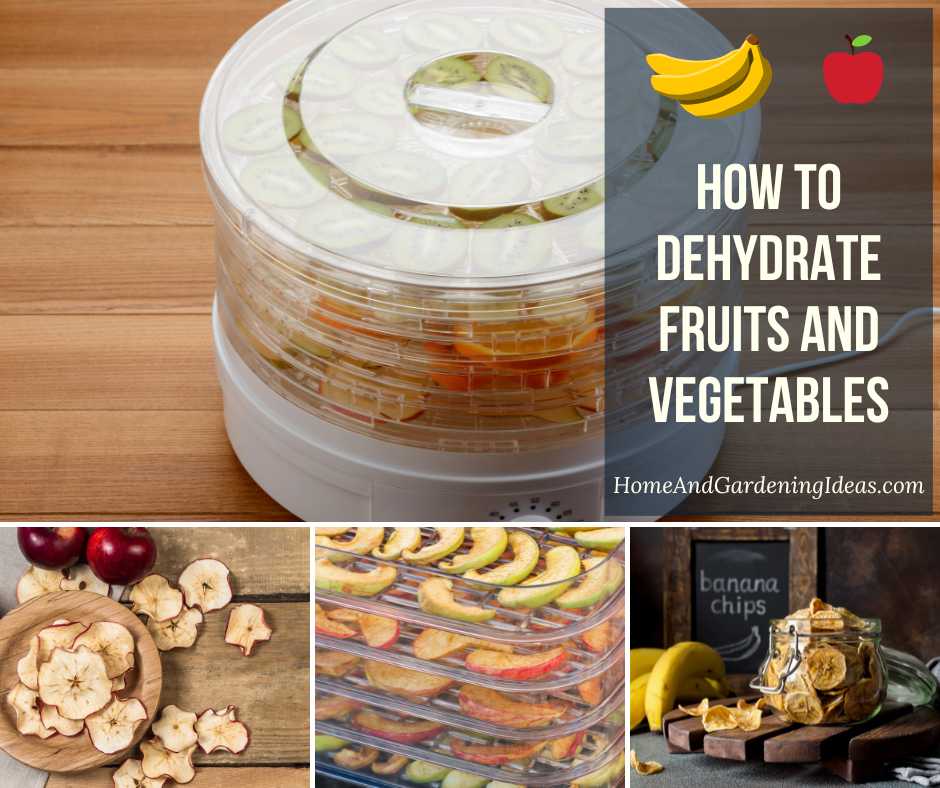 If you want fruits and veggies to last longer, then it's a very good idea to dehydrate them. Removing water from them will make these fruits last longer. And yes, you will lose some of the nutrients, but even so this is a great way to ensure that you have a healthy snack in the long run. It's all a matter of being prepared and having some foods when you're hiking in particular. This might not seem like a whole lot, but it can be a difference-maker if you know how to do it right. Here are the things to consider when you want to dehydrate veggies and fruits.
Preparing vegetables and fruits for dehydration
The first thing you want to do is to pick produce in the peak of the season. It will help you quite a bit.
Once you do that, you want to rinse, scrub and then peel the fruits and vegetables. The idea here is to ensure that you have them clean and ready to go.
After that, you want to use a mandoline or a sharp knife if possible. When you cut them, you want to stay consistent with the slice size. The idea here is that it all dries at the same rate if you keep it with the same size. What's interesting to note is that slices will shrink due to losing water, so you do need to have these slices thicker if you can.
If you want to dehydrate fruits that can brown such a apples or bananas, dip them in citrus water for 10 minutes or less. Then you can remove the fruit, pat it dry with some paper towels and you are good to go.
In case you have starchy veggies, you do want to boil them for a few minutes. Once you do that, you initiate an ice batch in order to help stop the cooking process. It will also help retain their colors, which is extremely important to take into consideration.
Using a dehydrator
A great way to dehydrate fruits and vegetables is to use a dehydrator. If you like the idea of dehydrating fruits often, investing in such a machine is actually not a bad idea. It will do the job for you, all you need is to plug it in, turn the dial and then you are good to go. Some of the best models will circulate hot air evenly, so there's no need to use a tray. With that being said, drying times will vary based on the fruits or veggies you want to dehydrate. This is still one of the better investments and certainly a thing you want to take into consideration here.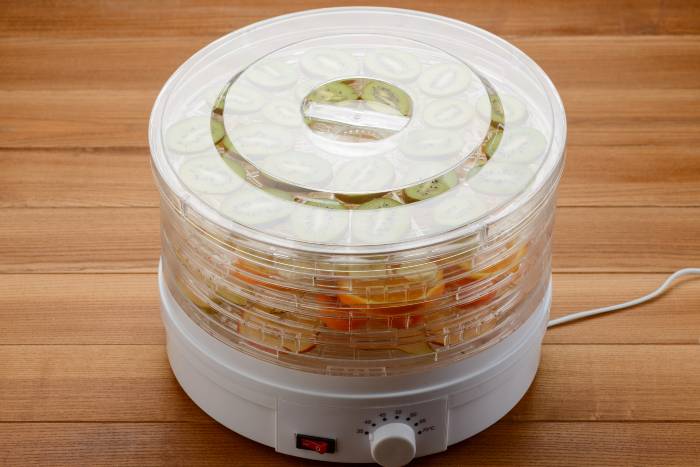 Using the oven
If you don't want a dehydrator and you want to go the more old school way, you can use the oven. The problem here is that ovens can be rather hot, so it's very important to keep them at the lower setting. What you need to do here is you have to line the baking sheets with some parchment paper or nonstick mats. Then you add a cooling rack on the paper, that will help with air circulation. The overall drying time is shortened, but you do need to rotate pans in order to keep things even. If you want a good and more affordable way to dehydrate fruits and vegetables, this is the way to go.
What fruits should you dehydrate?
Strawberries
What we love about strawberries is that you can easily add them to granola and create a great meal. You want to slice them as evenly as you can, and you will find them to be incredibly tasty, especially if you combine them with other ingredients. It does take some experimentation but it's totally worth it.
Apples
Yes, dehydrating apples is also quite common, and it's simple to do. You want to peel and core them, slice as needed and then dehydrate them for 6 to 18 hours, depending on the method. It can still get the job done very well, and you will find it all works quite well too. It's definitely one of those methods that you will appreciate, so take that into account and you will surely enjoy the results.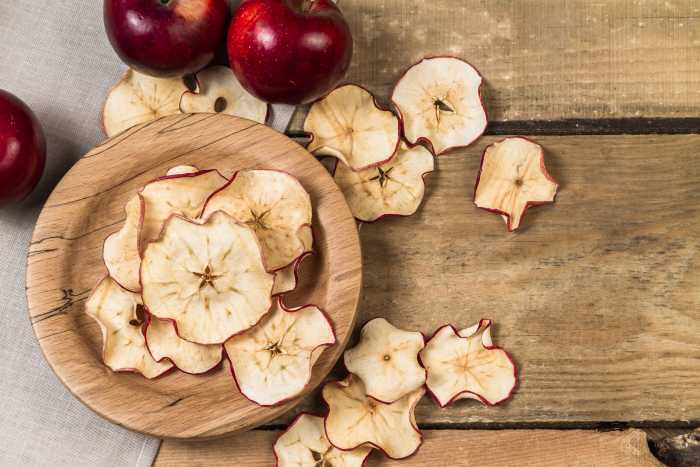 Mango
A similar thing can be said about mango. Yes, you need to peel it and cut the flesh away. Once you do that, dehydrate and you will be able to enjoy it for quite some time. Those mango strips are very tasty and a clear delight, certainly something you want to keep in mind.
Bananas
You can dehydrate bananas and use them for all kinds of meals. They even go well as snacks on their own too. You want to peel and slice them, soak into the citrus water as we mentioned earlier, and then dehydrate based on the manufacturer instructions. It works great and you can easily find all kinds of ways to eat dehydrated bananas.
Pineapple
Pineapple is very tasty when it's juicy and filled with water. But it can be just as good dehydrate. You will need to cut the bottom and top, then remove all the tough exterior. Once you do that, remove the core. You can then dehydrate the slices accordingly and yes, it's a very tasty snack that everyone needs to try out.
Sugar snap peas
Dried peas are actually much better for you when compared to French fries. You must learn how to prepare them and it takes a little, but they are very tasty and a delightful snack everyone needs to check out. You will like their taste and quality, and that's totally worth it.
Conclusion
Dehydrating fruits and vegetables is a great idea if you want them to last for a lot more time. They still retain most of the nutrients, and you can easily take these dried fruits and veggies while hiking, or just keep them as a snack. They can be a great alternative to all the unhealthy snacks out there. it might take a bit of a trial and error to find the right way to dehydrate fruits and veggies, but once you do it's totally worth it!
Please Pin Me