23 Homemade All-Natural Cleaning Recipes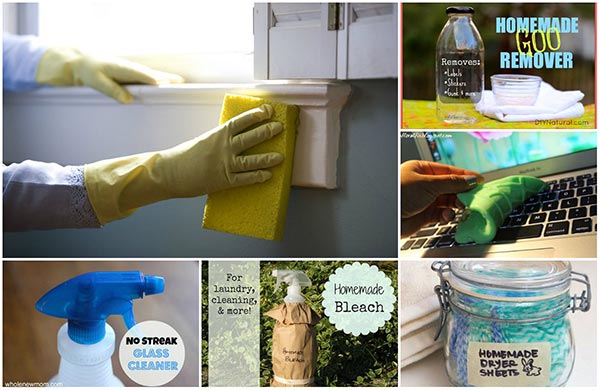 There are a few reason why we should be making our own cleaning product, 1 it can save you money, 2 you can control the ingredients which will eliminate the toxins found in most store brought cleaners today.  I love being as green as I can, also I love to be very frugal… The more you save on everyday things the more money you can save for a rainy day.
Homemade or "Green" cleaners are all the rage, particularly by people who are looking for safer ways to keep their homes clean without the use of harsh chemicals. There are so many recipes out there that it can be hard to find the one that you need for your specific cleaning tasks. I guarantee that you will never need to buy another cleaning product from a store ever again after you see this collection of homemade cleaners. Check them out.
Diy Laundry Spot Remover
I started using this homemade spot treatment, and it has worked wonders. You can whip up a batch yourself with natural ingredients and you'll never have to buy spot-removers at the store again. Source: theprairiehomestead.com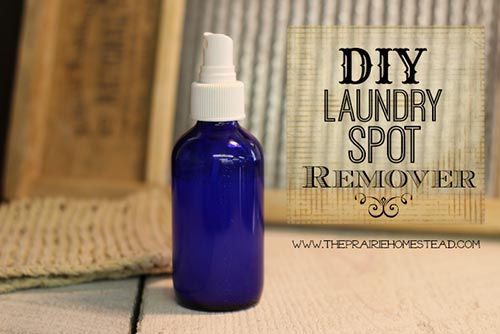 Homemade Laundry Detergent
A few years ago, skin sensitivities in my household inspired me to switch away from the harsh chemicals and additives in most commercial laundry detergents in favor of natural alternatives. As I experimented with different wet and dry detergent recipes. Source: homeandgardeningideas.com
Easy Homemade Liquid Dish Soap
Get your dishes clean without toxins! Here's a recipe for easy homemade liquid dish soap using just a few ingredients, like castile soap and essential oils. Source: thehumbledhomemaker.com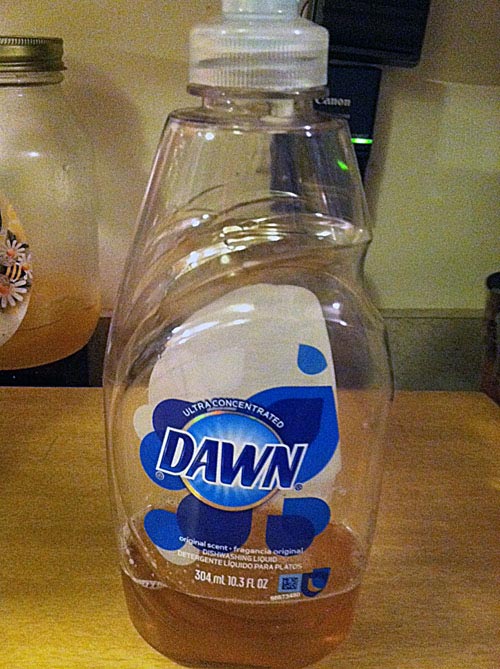 Homemade Liquid Laundry Detergent
It's super easy to make, and is the cheapest out of all the laundry detergent recipes I've been sharing. Source: naturalthrifty.com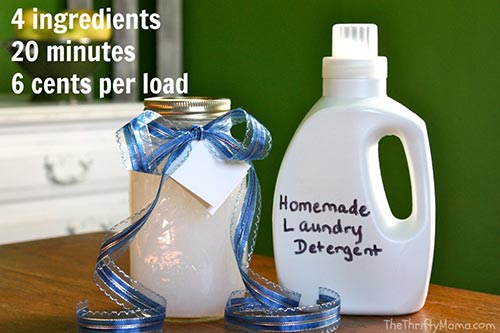 Homemade Powder Laundry Detergent
I wanted to make sure that all the ingredients were safe and effective and that it was indeed cheaper to make my own.  Even though I stayed away from borax for several years, I feel very good about this detergent, and it works very well. Source: blog.lexienaturals.com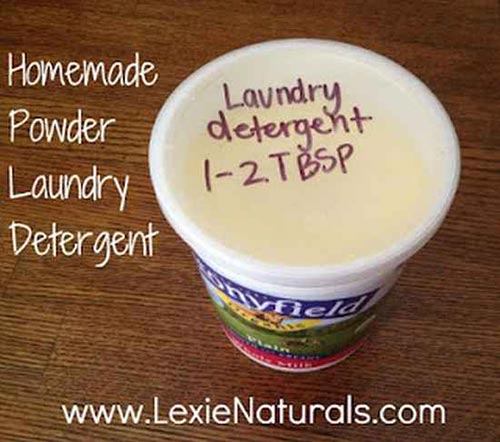 Eco-Friendly Tumble Dryer Sheets
Not only is this laundry solution seriously smart, it is also awesomely eco-friendly. For only pennies, you'll have dryer sheets that can be used over and over and over again. source: popsugar.co.uk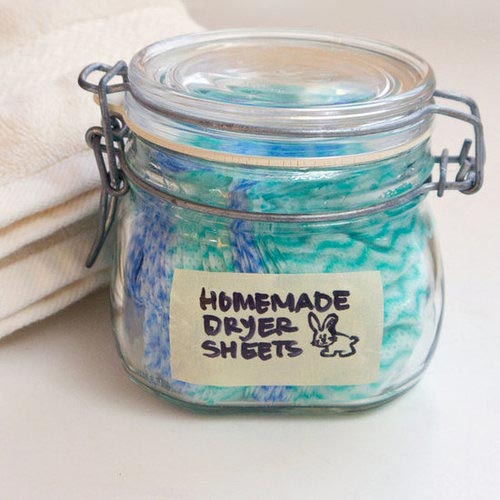 Homemade Dishwasher Detergent (with borax)
his recipe does include Borax, which has been the center of much online debate. In my personal opinion, Borax is very much on the low end of the scale when it comes to the potential toxicity of chemicals in cleaning products. source:  wellnessmama.com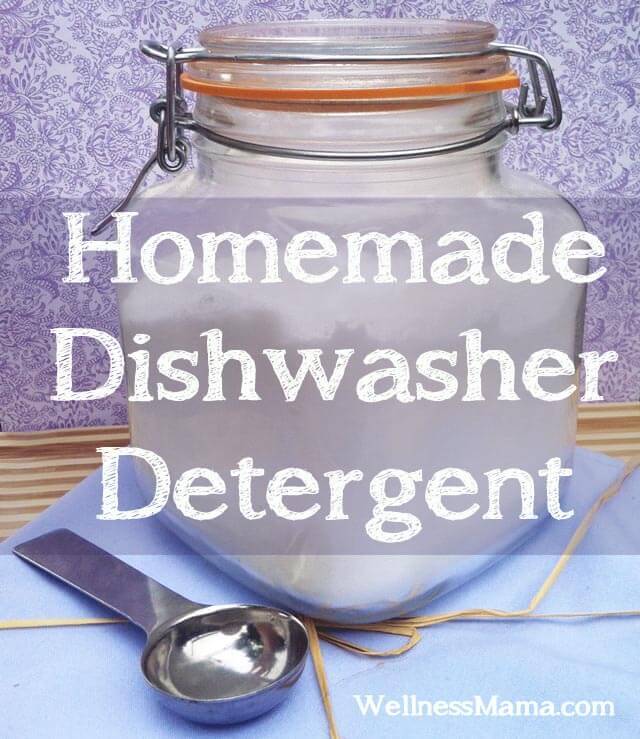 Homemade Dishwasher Detergent (no borax)
I've been playing around with a dishwasher detergent recipe for a while now, and finally worked out one that leaves my glasses clear and does not use borax. Source: theecofriendlyfamily.com
Stainless Steel Appliances Cleaner
A citrus fruit of your choice, such as a lemon, lime or orange (whatever you have in your fridge) will work. Source: motherearthnews.com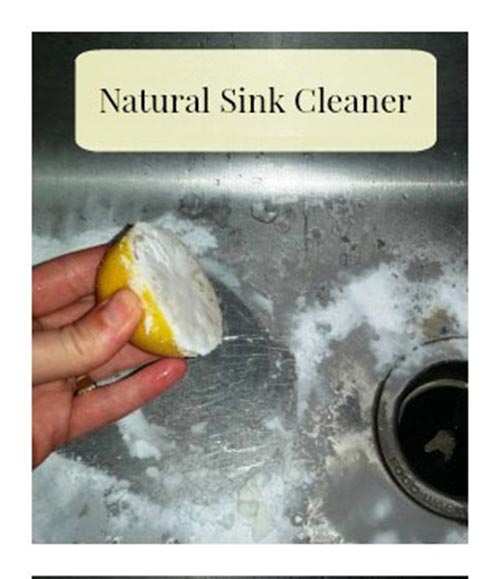 Natural Multi-Purpose Citrus Cleaner
Overall I love this cleaner.  My bathroom sinks were the worst they've ever been and this did the trick.  I did have to use a little more elbow grease, but I honestly didn't have to scrub that much harder. Source: blog.lexienaturals.com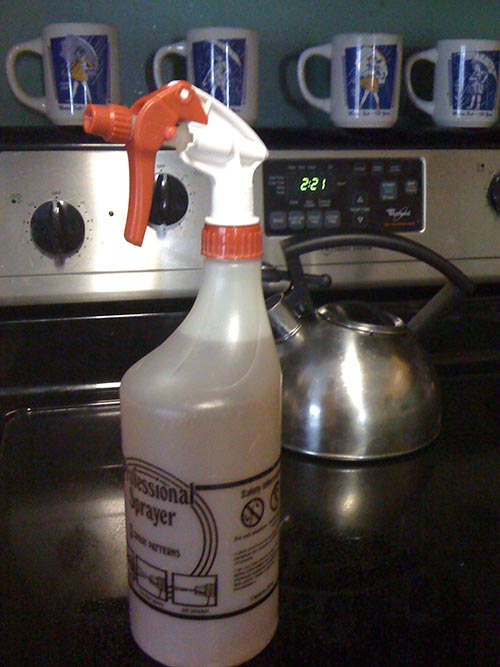 Homemade Bleach
In my quest to make my home as natural and non-toxic as possible, naturally I wondered whether I could make bleach at home. Chlorine bleach is nasty stuff.. Source: nourishingjoy.com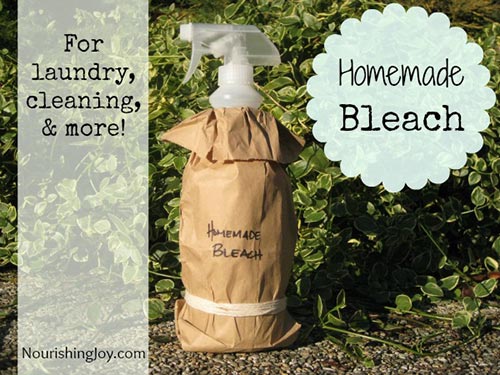 Homemade Toilet Bowl Cleaner
Make scrubbing your bathroom easier with the help of a homemade toilet bowl cleaner that really works. Source: popsugar.com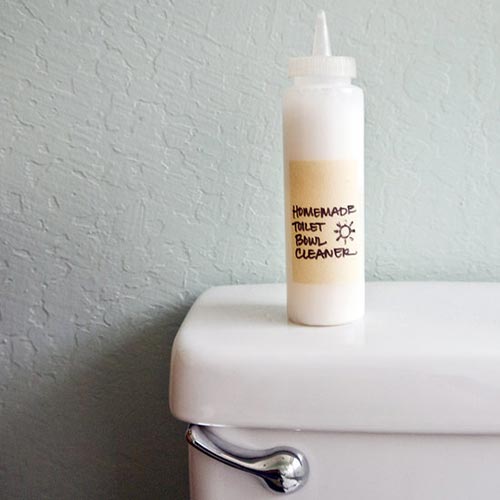 Homemade Daily Shower Cleaner Spray
After you shower you simply mist some of the spray around on the shower walls and it helps to keep your shower cleaner with less mold or mineral buildup in between more thorough cleanings. source: themakeyourownzone.com
No-Streak Homemade Window Cleaner
Today I am going to share with you one of my most favorite non toxic Home Care Products – Homemade Glass Cleaner. source: wholenewmom.com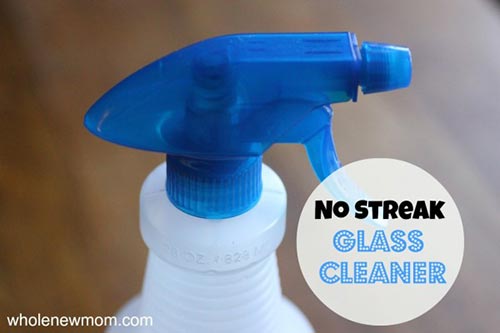 Homemade Bathtub Scrub (With A Surprising Secret Ingredient)
scrubbing the bathtub is just one of those jobs that I find totally frustrating with the wrong tools and totally satisfying when I have the right ones. source: nourishingjoy.com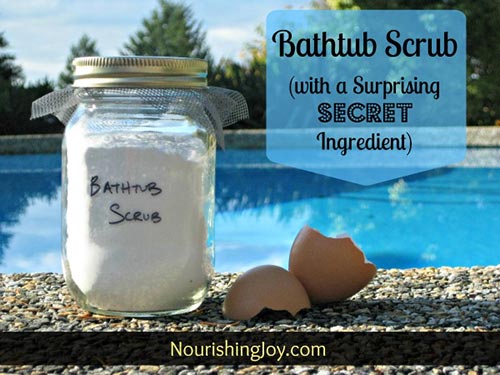 Homemade Non-toxic Carpet Cleaner
Put your cleaner in a container or sprinkle by hand over the carpet! I always hang on to old spice containers for things like this. They work great. Let it sit for half a hour and then vacuum it up! source: modernalternativehealth.com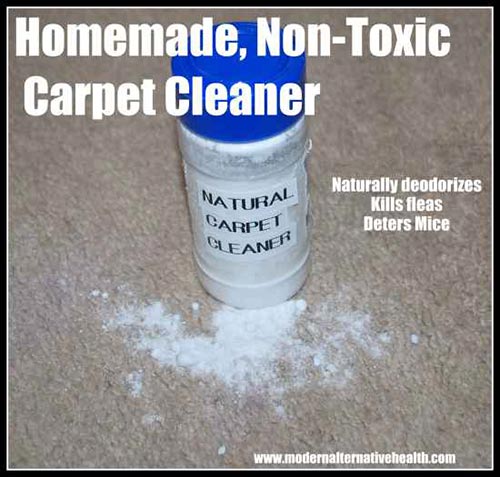 Simple Homemade 3-in-1 Household Cleaner
Do you want to rid your home of toxic cleaners? Are you done paying high prices for natural/organic cleaners that might not be as natural as they claim? Are your cabinets overflowing with too many cleaning solutions? Then here is the answer for you. source: frugalgranola.com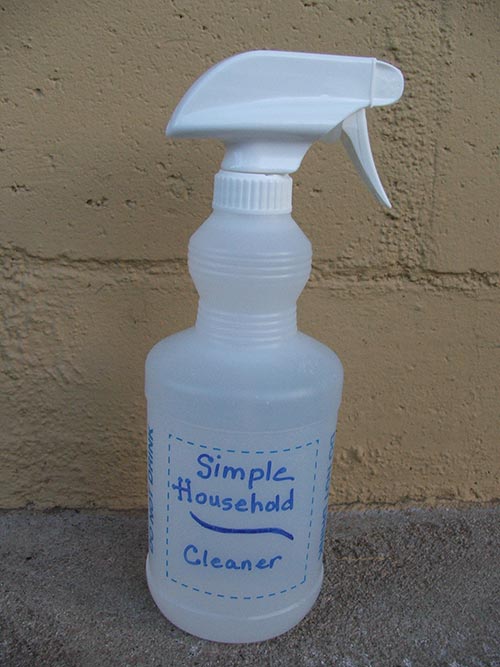 Homemade Reusable Disinfecting Wipes
I love the convenience of pre-moistened wipes that are small, quick and easily accessible. Source: liverenewed.com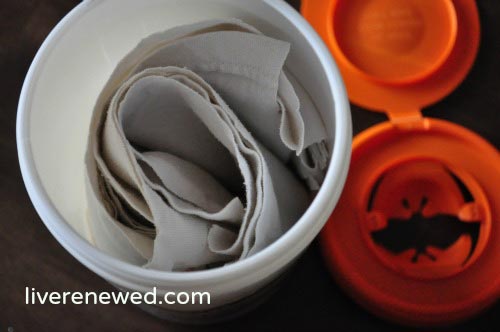 Homemade Non-Toxic Disinfectant
Simply spray this solution on any surface and let it dry. source: imperfecthomemaker.com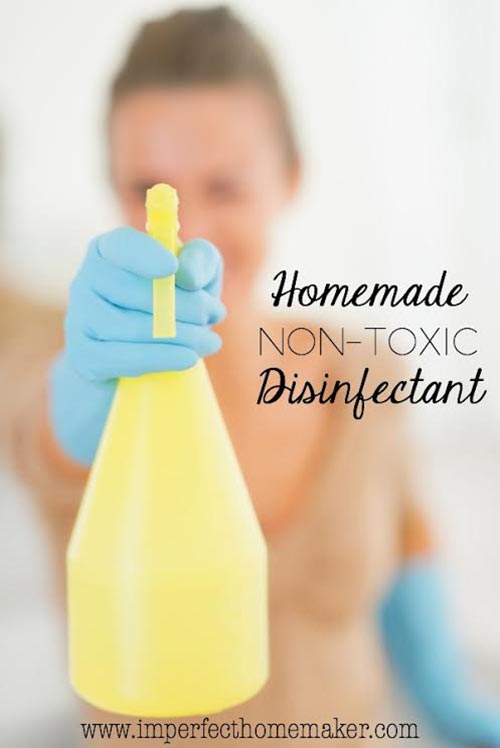 Homemade Natural Eco Green Wood Furniture Polish
Natural homemade eco green wood furniture polish! This simple little mixture is really effective and takes seconds to make. Source: healthyblenderrecipes.com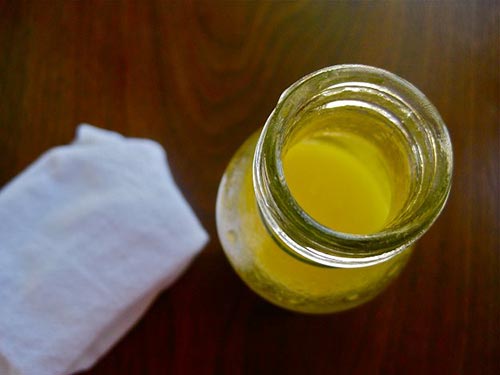 How to Make Natural Homemade Hand Sanitizer
Simple-to-make herbal hand sanitizer gel with essential oils. It isn't as sanitizing as commercial versions or my other recipe which contains witch hazel, but it works great. source: wellnessmama.com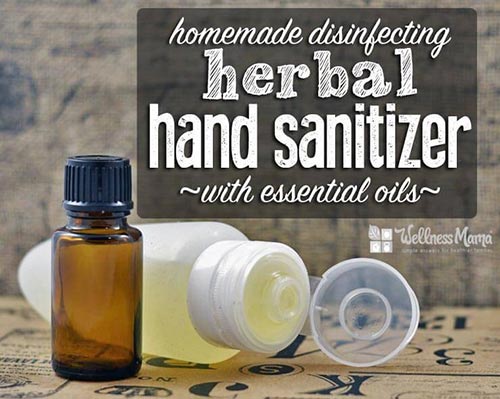 Homemade Cleaning Slime Recipe
Because of the slime's natural malleability, it can clean hard to reach crevices and crannies without making a mess. source: littlethings.com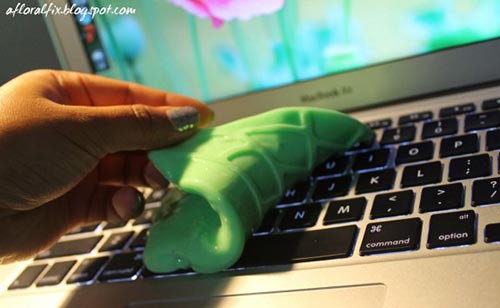 Homemade Natural Adhesive and Goo Remover
It might seem a little counterintuitive to get sticky, gummy labels off with oil, but it really works like a charm! source: diynatural.com